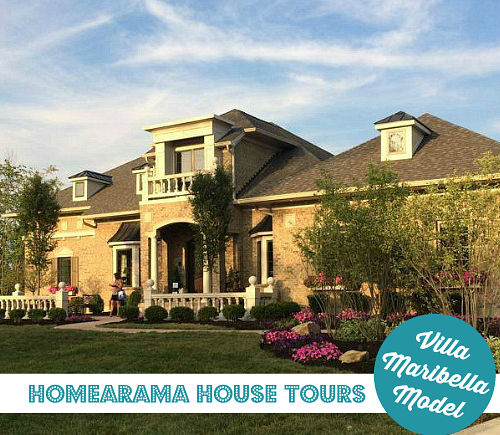 Welcome to Day #4 of Homearama House Tour week. Today we're taking a look at the Villa Maribella model built by Justin Doyle Homes. The program describes it as having "Old World Elegance." Come inside and see what you think…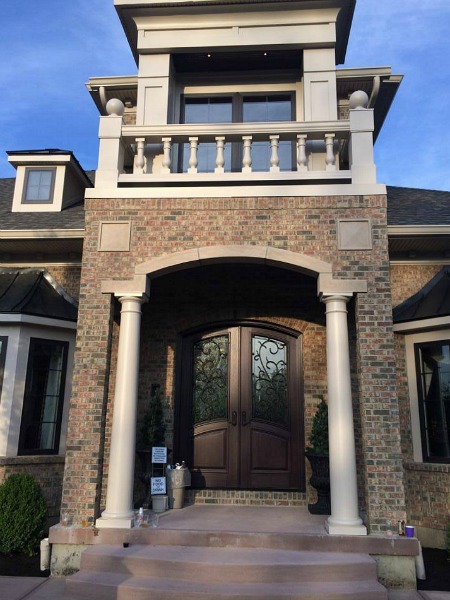 The first thing you see when you walk through the front door is the octagonal dining room with a metallic-painted ceiling and walls: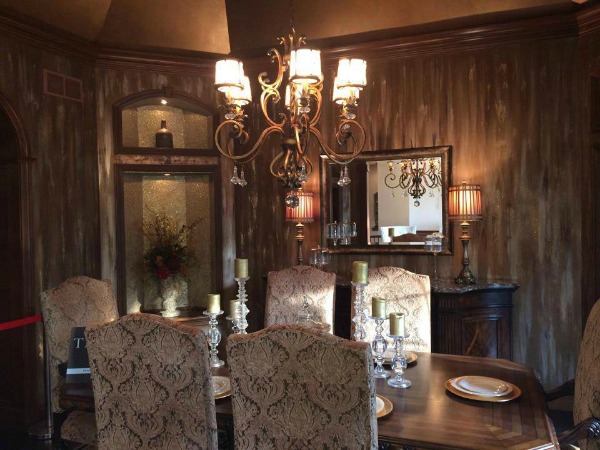 To be honest, this was one of my least favorite houses at the show, but Dave said, "Some of your readers might like this style, so you should show it anyway!" Okay, Dave. 🙂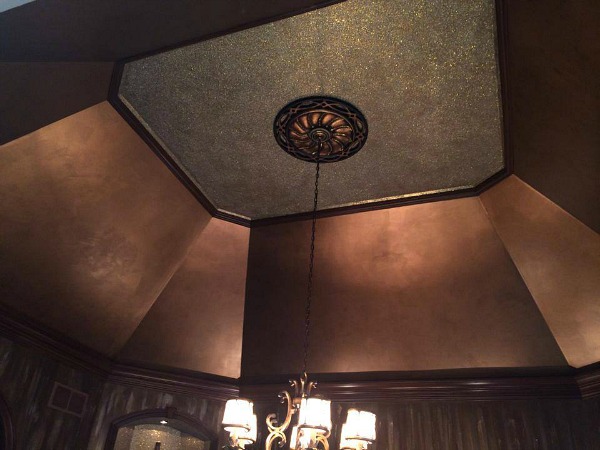 Off the other side of the entry hall is a dark and traditional study: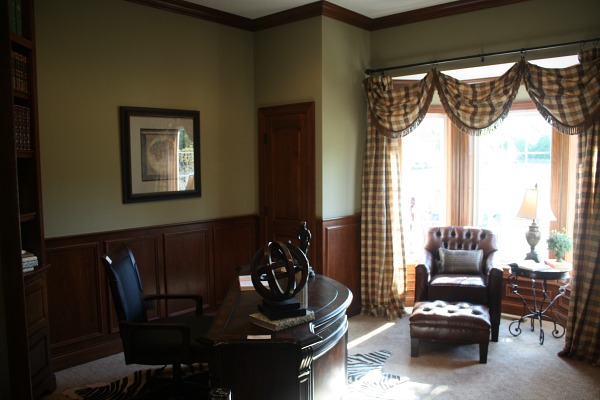 The house is only one story, but with its finished lower level has 6,380 square feet.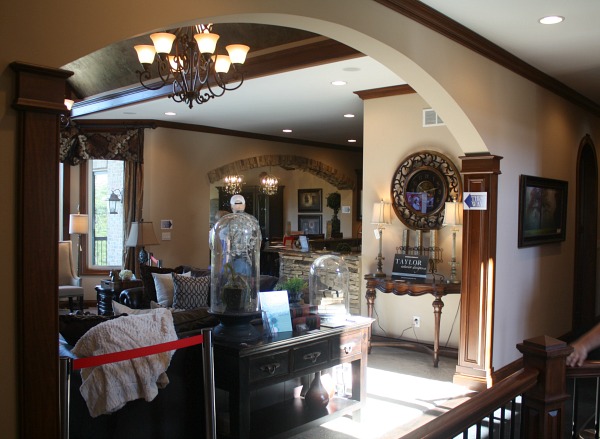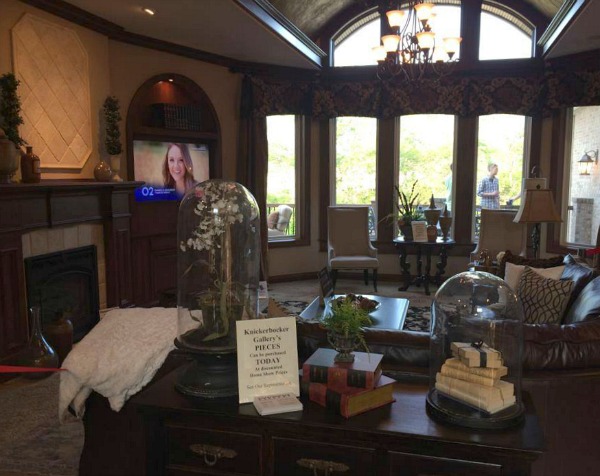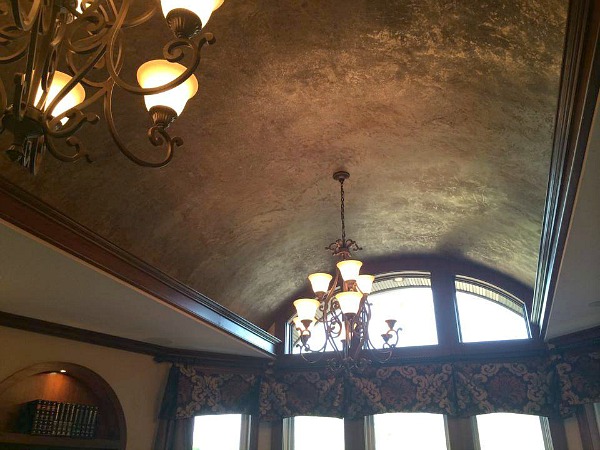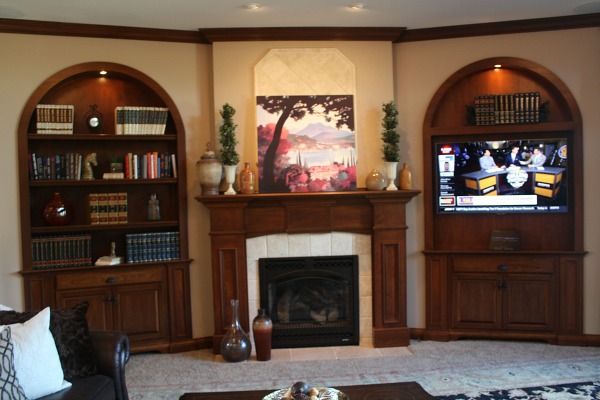 I failed to get any photos of the kitchen but found a couple on the Homearama Facebook page: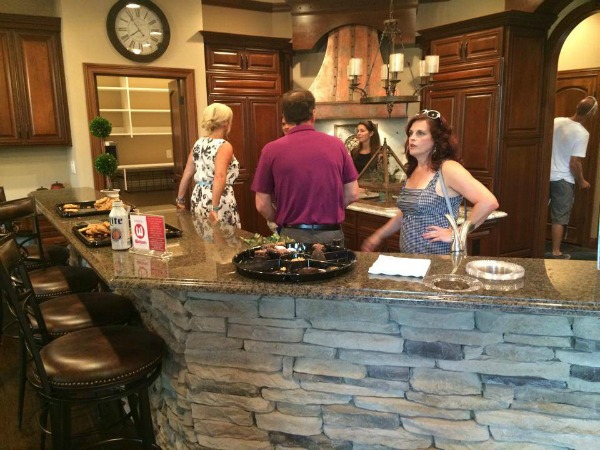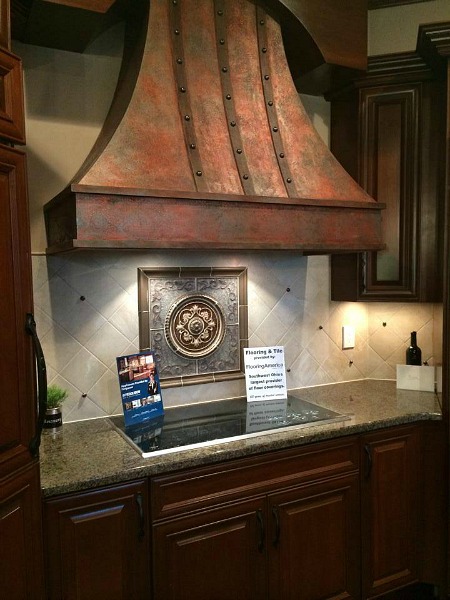 Looking from the kitchen into the eating area and hearth room: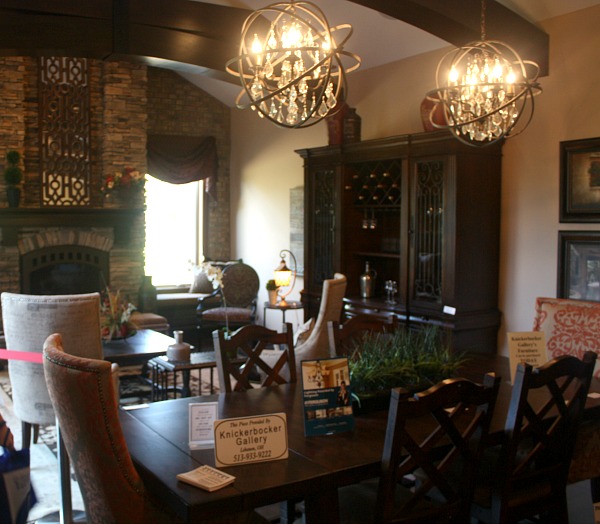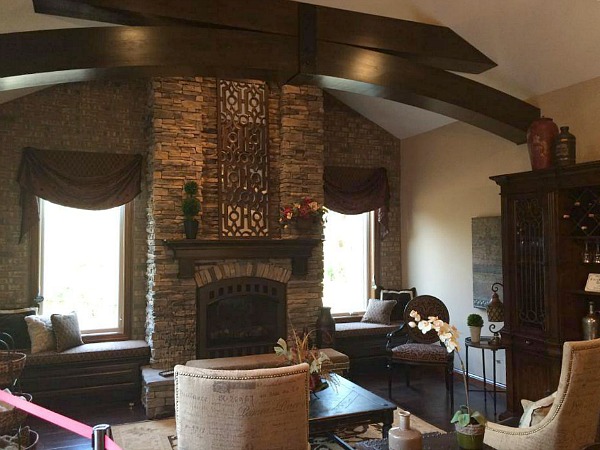 Another faux-painted room — very sparkly: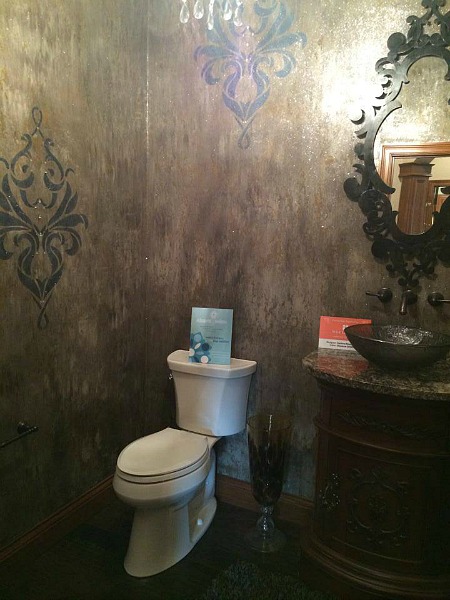 The master suite is the only bedroom on the main floor — the others are downstairs: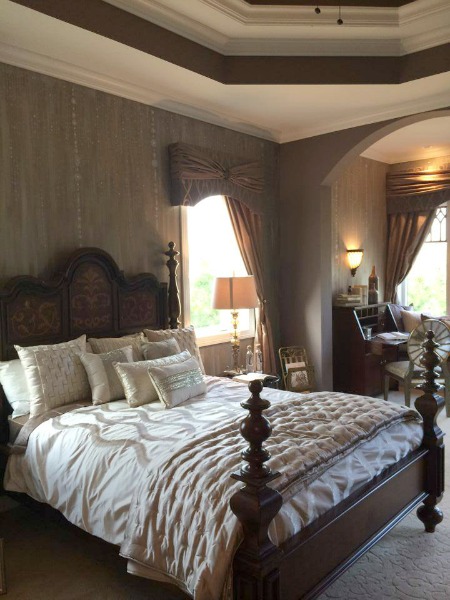 It had a cozy sitting area off it with windows overlooking the backyard: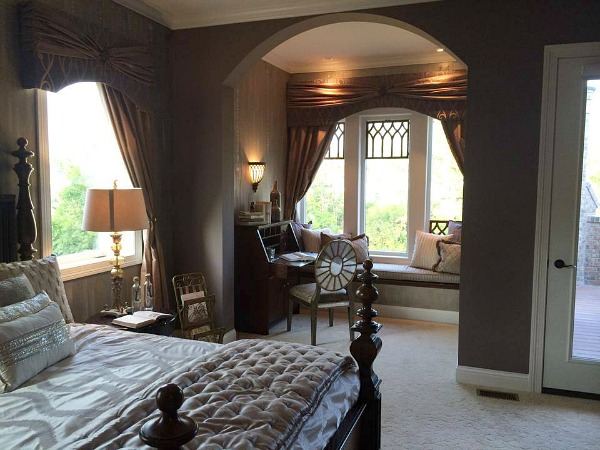 A corner tub in the master bath — a trend we aren't seeing at Homearama as much these days as we used to: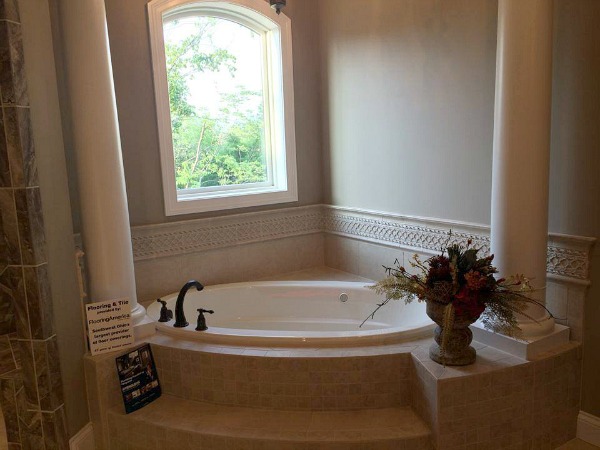 And walk-in shower: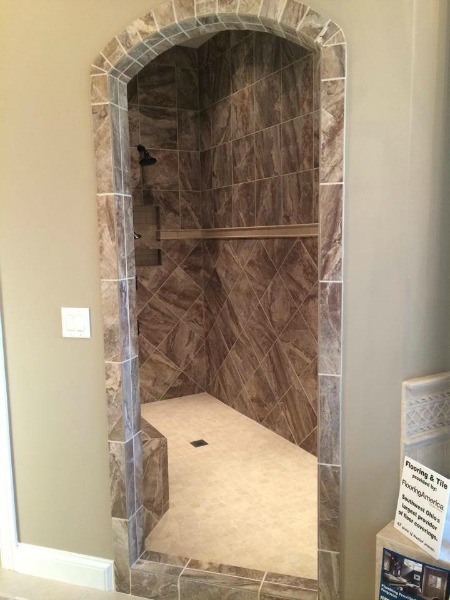 I decided to skip the lower level. As I was hanging out upstairs, waiting for the rest of my crew to return, I got a text from Dave: "Lily wants you to come down and see something." She was excited about this Frozen-themed bedroom: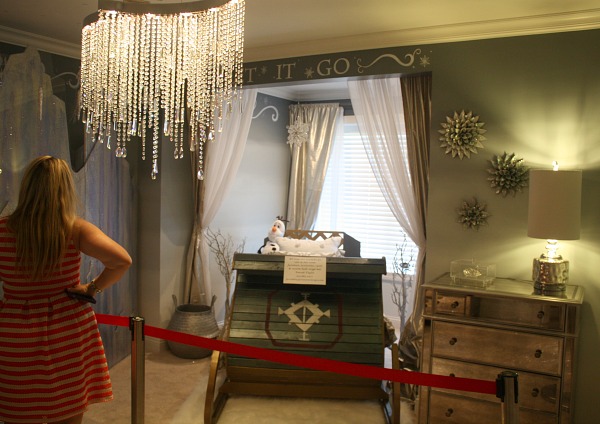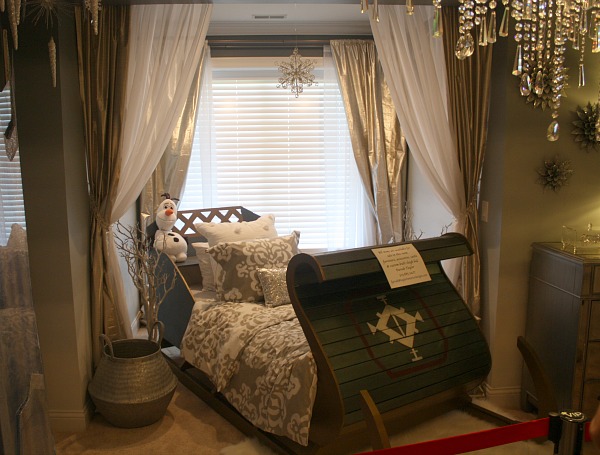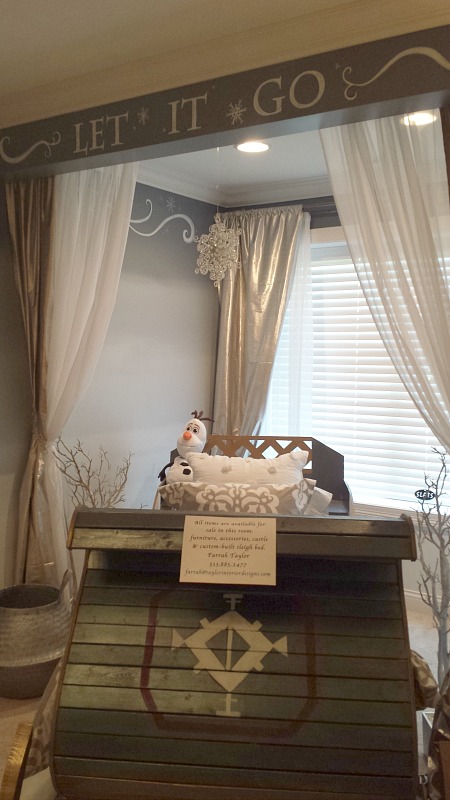 Lily is a huge Frozen fan (sometimes I think if I have to hear that "Let it Go" song one more time…ha), but she was even more excited about the next kid's room we came to: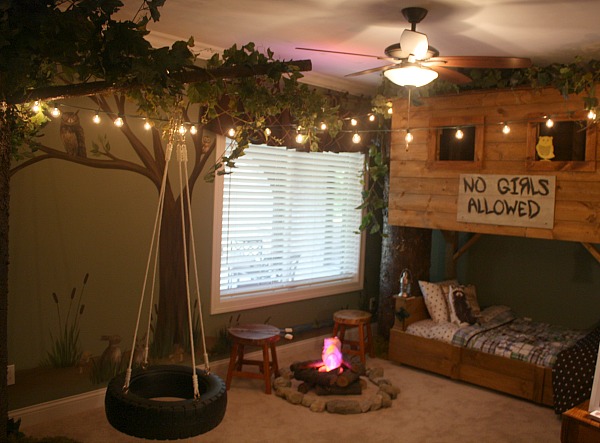 It had an outdoor theme with a little fake firepit, a tire swing, and a treehouse. She said, "I'd cross out the 'NO' in the sign, though." Good call.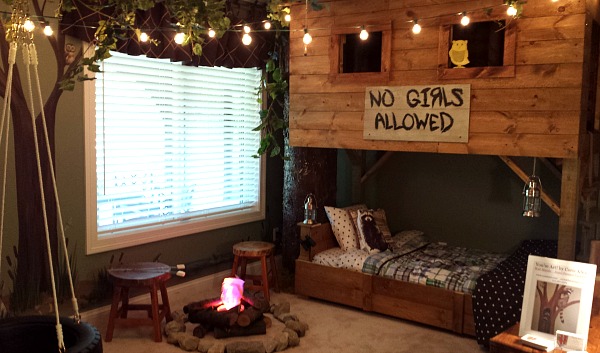 Then we rounded the corner and saw this: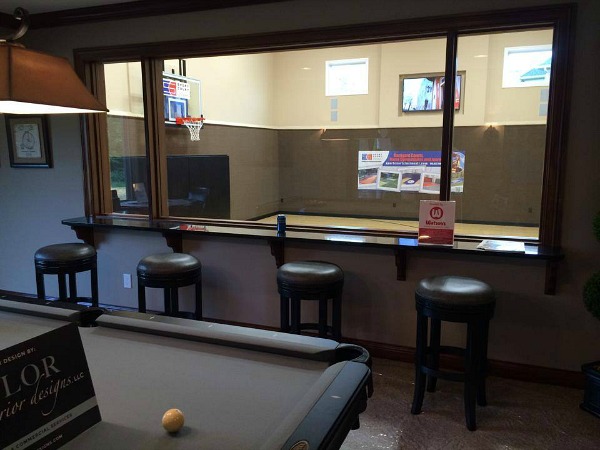 It's a huge indoor basketball court. Wow. Between this and the crowd-pleasing kids' rooms, I wasn't surprised to learn that they won awards for their lower level.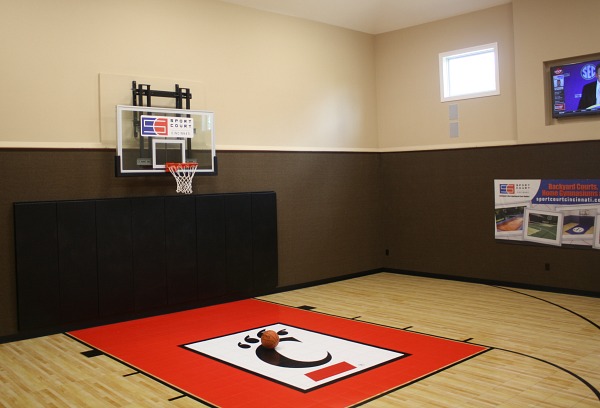 There's also a game room: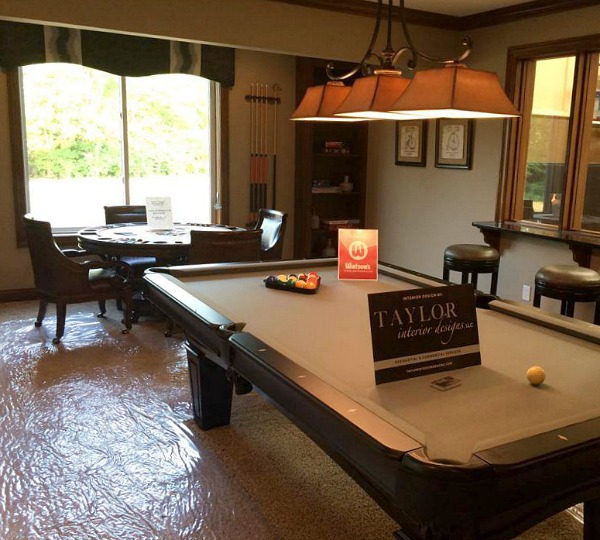 A home theater: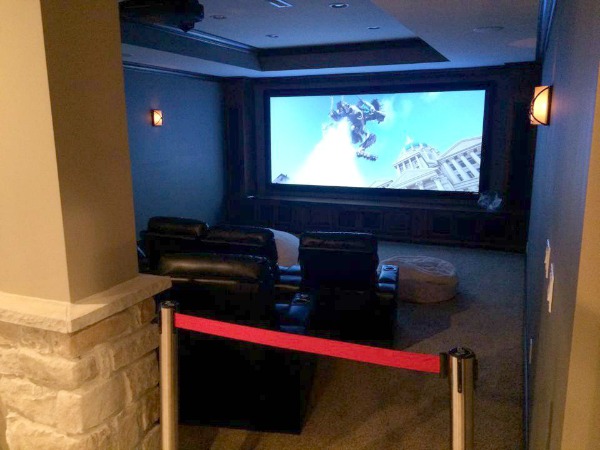 Family room: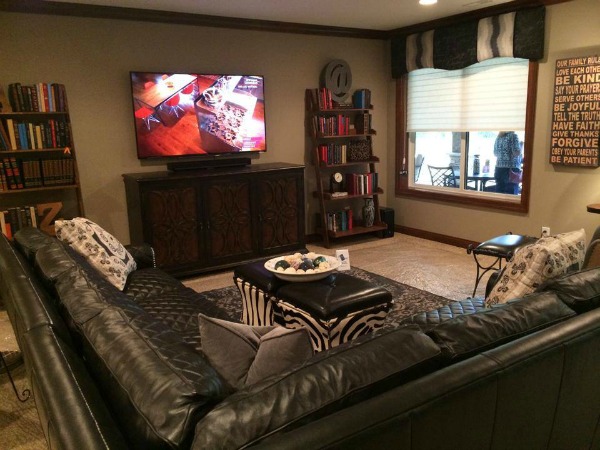 The "Wine Room:"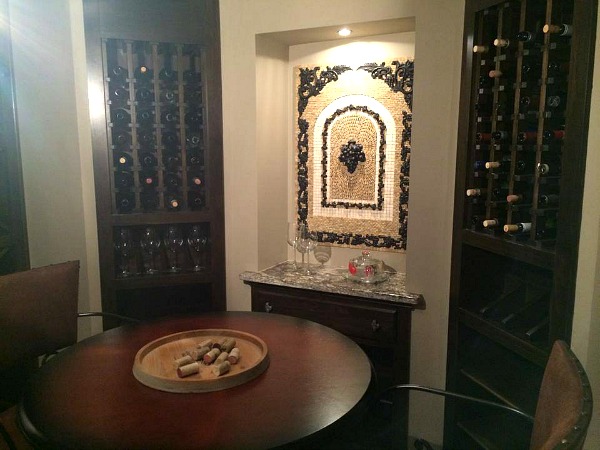 And a kitchen in the lower level: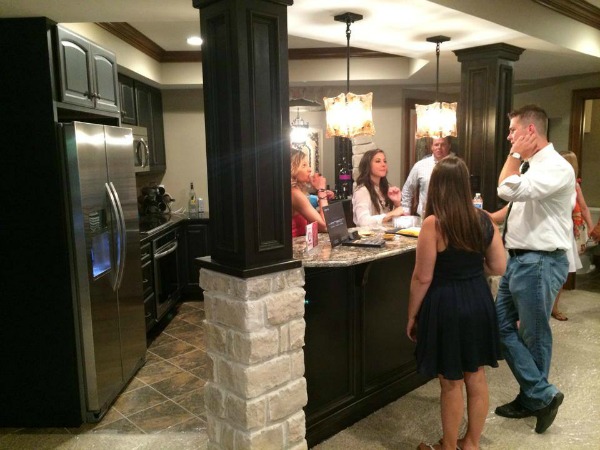 It opens out to a covered patio with a stone fireplace: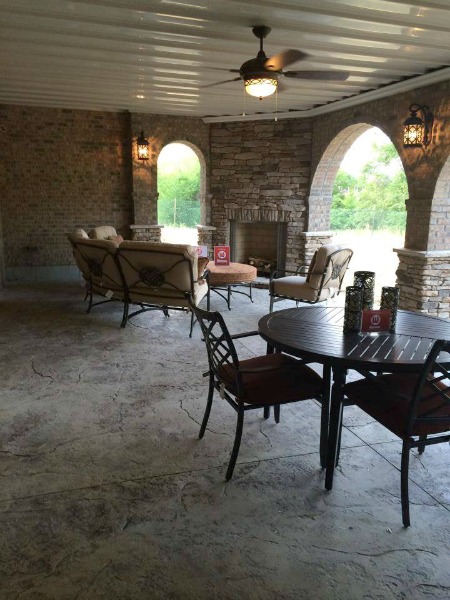 Finally, as we were on our way out, we came to this craft room, which was fun: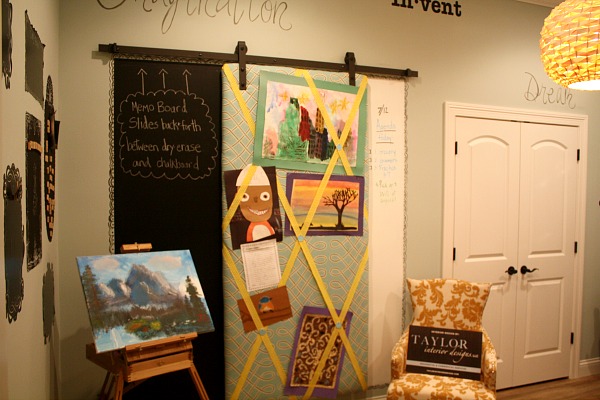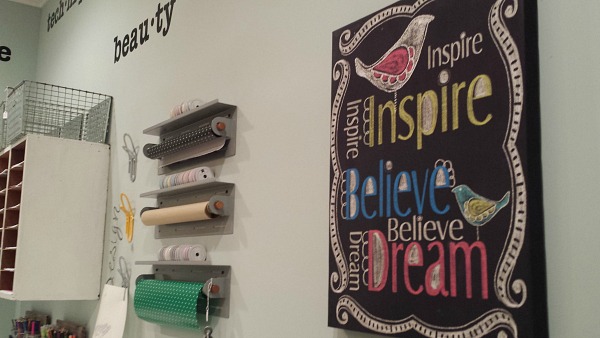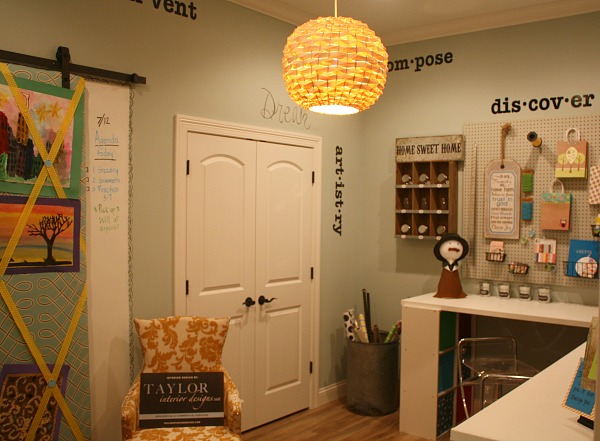 Here are the floorplans for the house:
The house was built by Justin Doyle Homes and decorated by Taylor Interiors. I found some of these photos on the Homearama FB page where you can see more. What do you think of this one?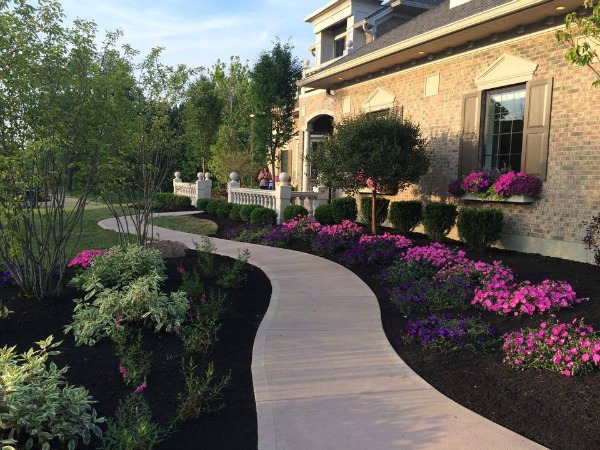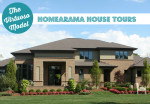 Moving on to the third house tour in this year's Homearama at Carriage Hill in Liberty Township, Ohio, we have the Virtuoso model by Daniels…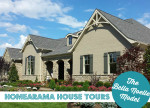 This is the final house tour from the Homearama I had a chance to attend in Liberty Township, Ohio, which is about halfway between Cincinnati and Dayton. The Bella…