Frank Lloyd Wright finished the Coonley House in 1912 in Riverside, Illinois, and years later proclaimed it the "best house" he had designed. The current owners have worked to restore it over the past 10 years and are now selling it for $2.89 million.

Frank Lloyd Wright's Coonley House
Wright was a fascinating character. Did you read Nancy Horan's novel about his affair with Mamah Cheney? (Amazon affiliate link)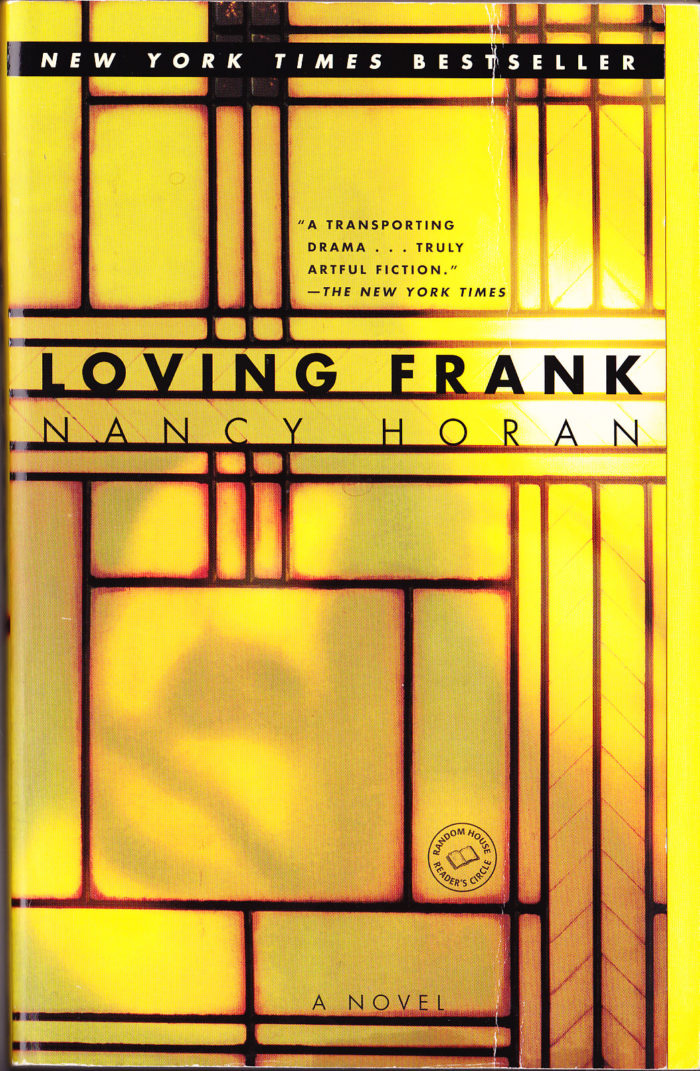 Loving Frank tells the story from Mamah's point of view, and I was surprised by what a sympathetic character she was, considering the fact that she was a married woman who left her husband and children for Wright, who was also married.
The kitchen is nice and big, but it's way too much brown for me, which is a problem I have with Wright's houses in general. I admire his design genius, but I'm not sure I'd want to live inside one of his creations:
There are 5 bedrooms and 5 baths. Looks like one has been updated a bit with the glass shower:
The current owners have worked since 2000 to restore as much of it as possible. They say:
"We enjoy the timeless beauty and richness of Wright's architecture, materials and colors in his Coonley house: the red tile roof planes, the warm buff stucco walls and the brown trim, and the soft decorative frieze panels. The red tile terrace is seen as a mirror image of the living room unit roof, reflected about the long line of verdigris copper trim on the pergola. The pond presents a pleasing reflection of the house."
It sits on more than 1 acre of land:
I wonder what it would be like to live in a house designed by someone as famous as Wright? I think it would feel like a heavy responsibility to preserve it for future generations. And I'm not sure I'd be up to that challenge. Would you? For more photos and information, check the listing by Baird & Warner.
(Visited 4 times, 1 visits today)