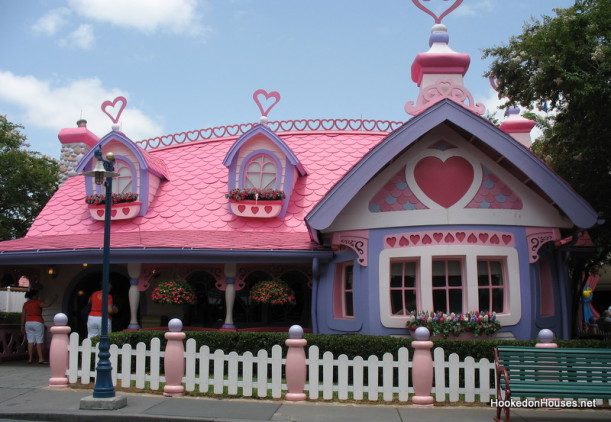 Yesterday we took a peek inside Mickey Mouse's house in Disney's Toontown Fair, so today I thought I'd show you the pink and purple cottage Minnie lives in right next door.
This house is little-girl paradise, lemme tell ya.
The whole place was packed from wall to wall with squealing little girls, including mine! It's like a giant cartoon playhouse come to life.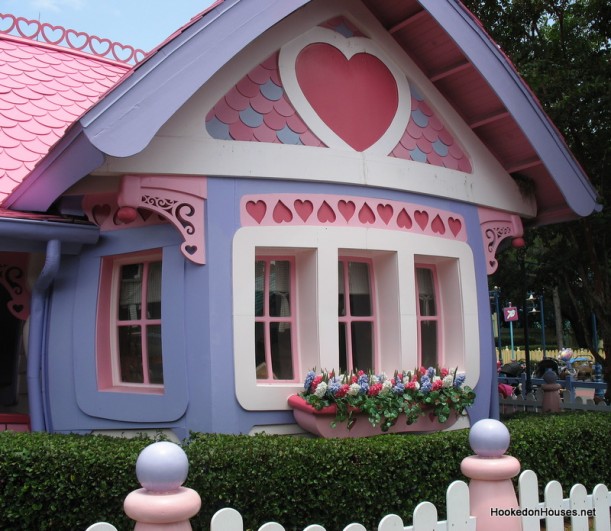 Unlike Mickey's house, Minnie's has no barriers blocking you from the rooms. You're allowed to sit on Minnie's chairs and open her fridge, and the kids love it.
So many kids love it, in fact, that it's a challenge to get good photos of the rooms.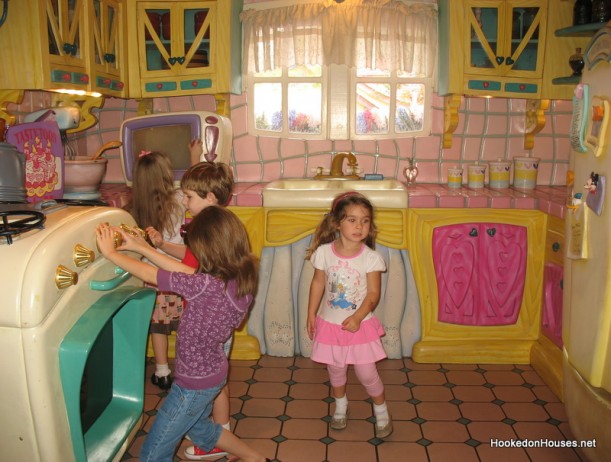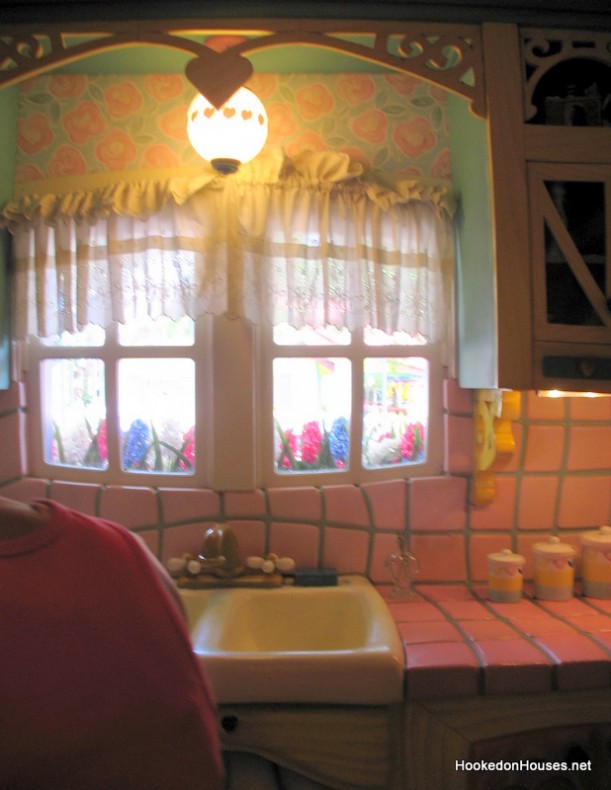 Minnie's "Westingmouse" Refrigerator: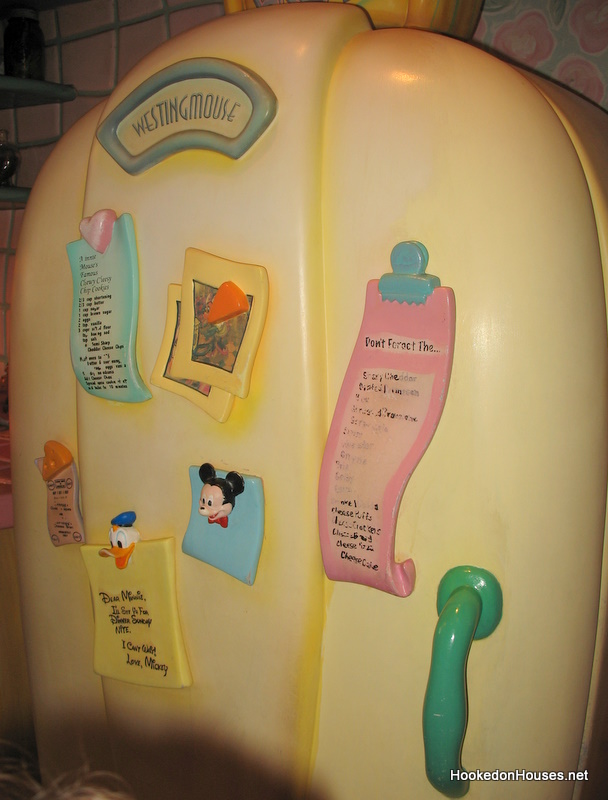 When you open it, you see that Minnie has stocked it with nothing but cheese.
There's even some Cheese-Chip Ice Cream!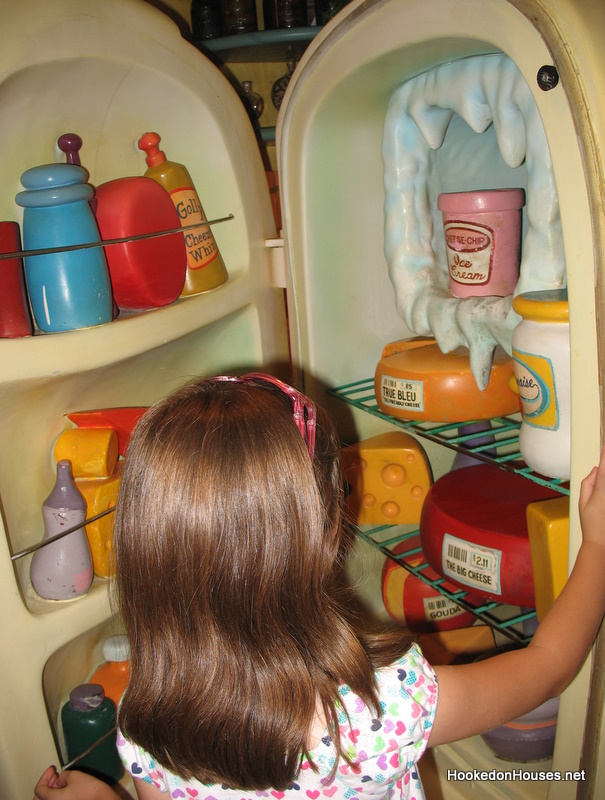 Minnie's Potting Station: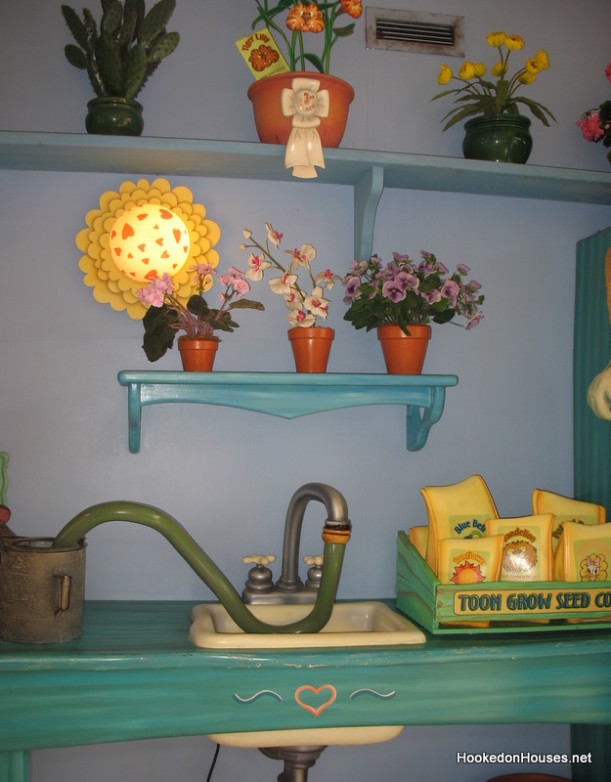 Pluto's dog house is out back behind the two houses,
complete with his bowl and bone: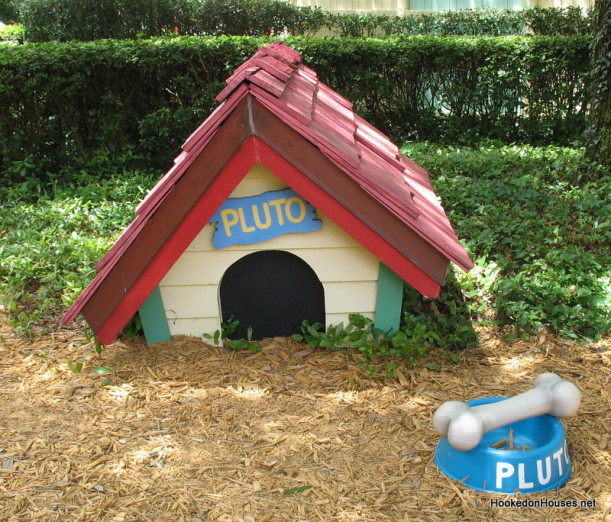 A backyard path leads from the two houses to a place where you can meet Minnie and Mickey in person.
You can see my tour of Mickey's house, too.