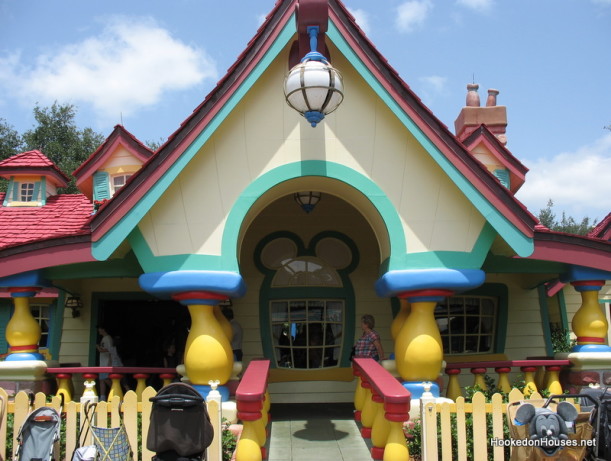 My daughter Lily and I just returned from our trip to Disney World. One of our favorite attractions is Mickey Mouse's house in Mickey's Toontown Fair, so we always have to stop by for a visit. I took some photos for those of you who haven't seen this cartoon house come to life.
Check out all those stroller's lining the walk in front of Mickey's house — it's always crowded with little lookiloos:
Did you know that they're in the process of expanding Fantasyland?
They were working on it while we were there, and I was told that Mickey's Toontown Fair is going to be demolished to make room for it. They want to incorporate Disney Princesses and Fairies, as well as a big three-ring circus for Dumbo.
They say they'll relocate Mickey and Minnie's houses, but no word on where yet–at least not to me! (If you know anything about it, fill us in!)
Mickey's Front Door with His Signature Mouse Ears: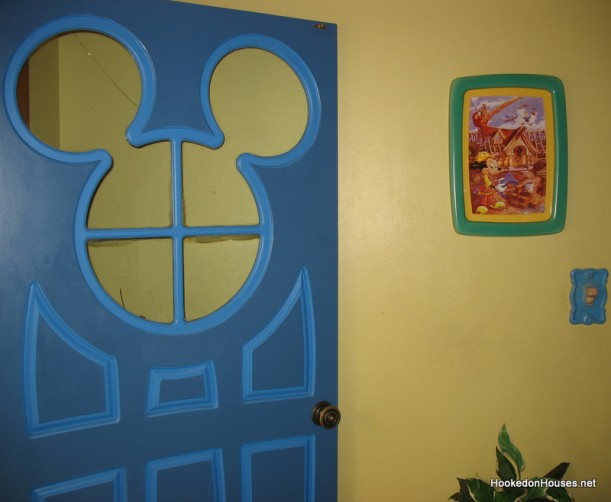 His Bedroom is right off the entry: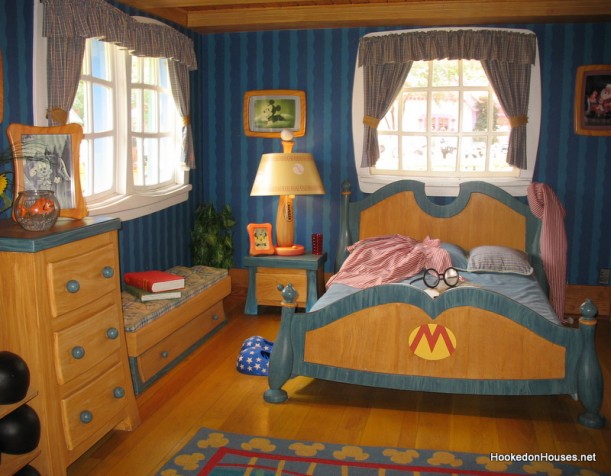 Mickey's Living Room is where he stores his bike, even though he has a garage outside: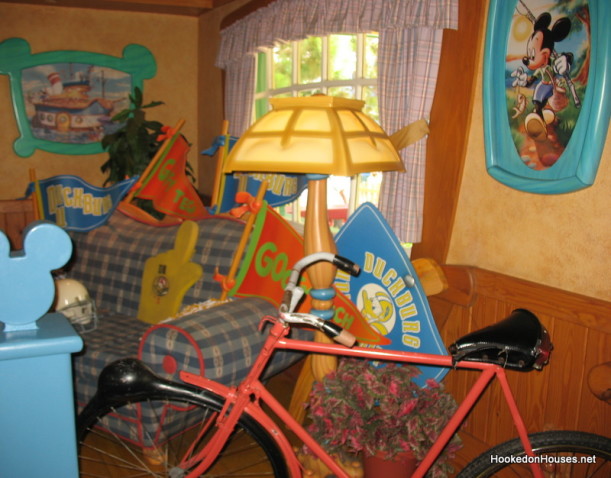 Here's how the fireplace looked last December when we were
there and it was decorated for Christmas:

Mickey's kitchen is in a permanent state of comic construction: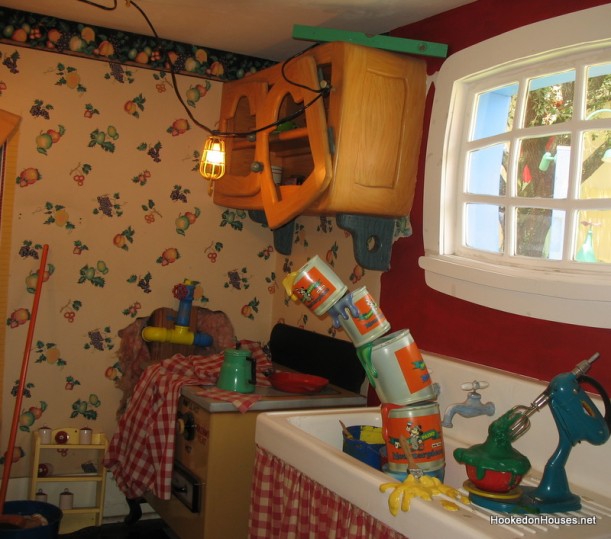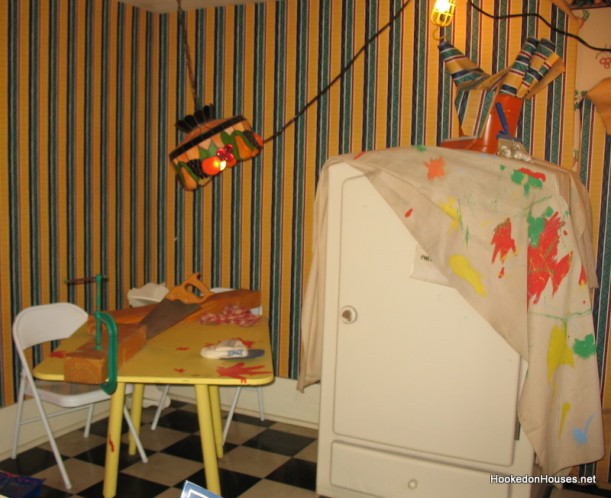 The Rec Room (ping-pong, anyone?):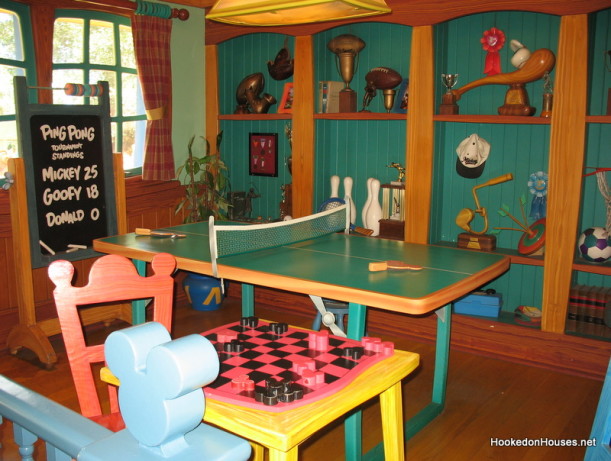 Mickey's house was built in 1988 but has reportedly changed over the years.
Is there anyone who visited it then who can spot the differences?
The garage is fully stocked with tools and other fun stuff, but no car (can mice drive?):