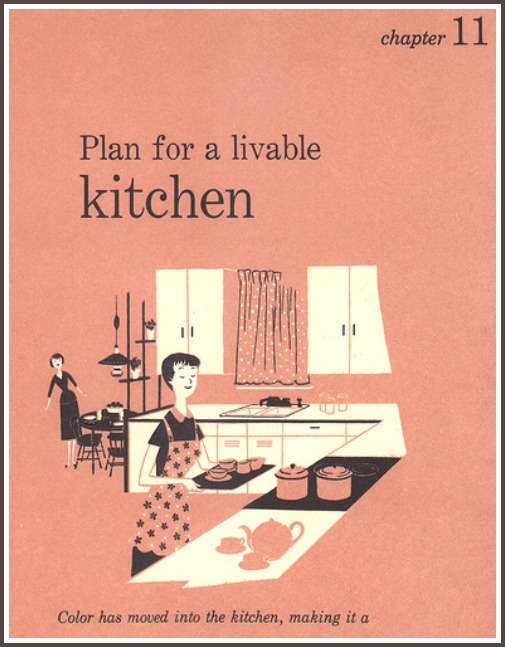 "Once you understand the nature of color, space and design . . . your home will reflect good planning and radiate a personality only you can give it." -Better Homes & Gardens Decorating Book (1956)
When I saw this vintage decorating book published by Better Homes and Gardens in 1956 on eBay, I had to buy it. It's in an aqua-blue binder with illustrations like the one above acting as chapter dividers. I especially enjoyed the photos of "modern kitchens" and thought you'd get a kick out of seeing them, too.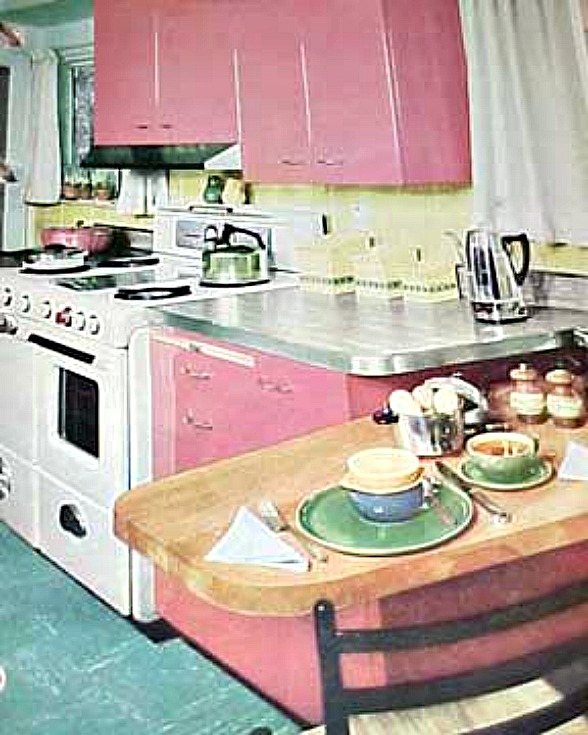 You just don't see many pink kitchens anymore, do you? It reminds me of one of those pink Pottery Barn Kids kitchen sets: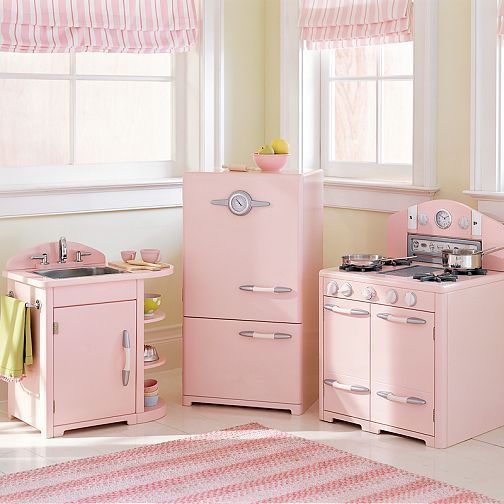 The chairs and table in this kitchen look like something you might find at a store today. Not sure what the horse-and-jockey wallpaper is all about, though.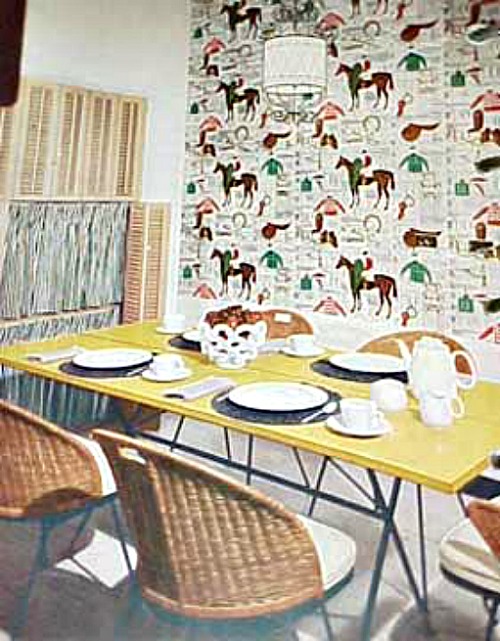 What really interested me about this next kitchen–besides the liberal use of aqua blue and the funky wallpaper that goes up from the soffit onto the ceiling–were the stainless-steel appliances. The room doesn't look as dated as it would have if the oven had matched the cabinets. I can almost imagine this being in a contemporary home today.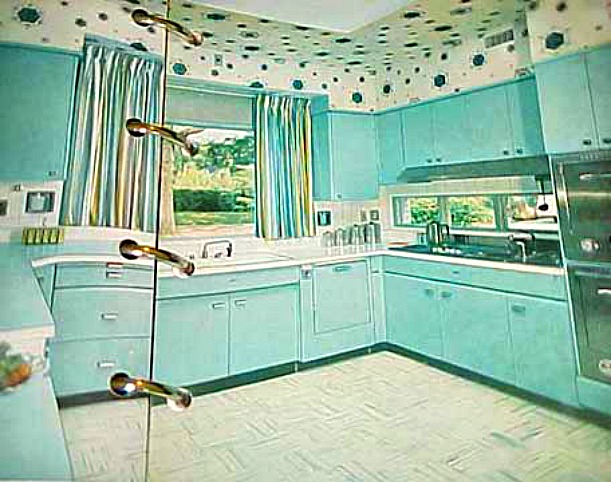 Aren't those fun? I'll be posting more illustrations from the book and photos of rooms it featured soon, so if you liked these, check back for those!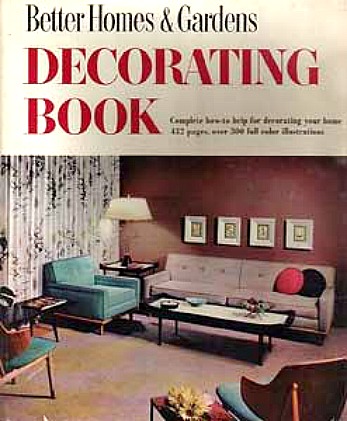 –
If You're Hooked on Retro Rooms:
–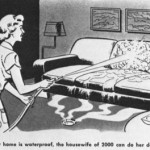 In the 1950s, they envisioned a future that was plastic and waterproof. The teeny-tiny caption says, "Because everything in her home is waterproof, the housewife of…