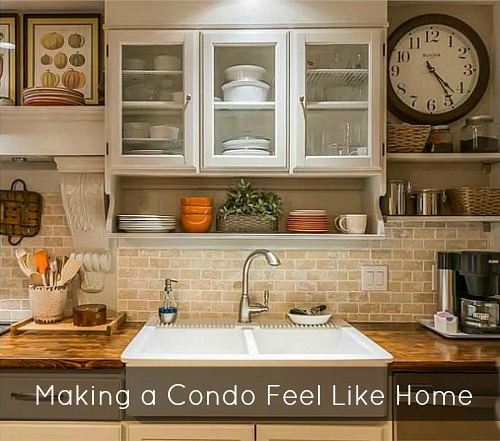 When a reader named Gaynell showed me how she updated and decorated her mid-1970s two-bedroom condo in Marietta, Georgia, I was wowed. She says they spent two years working on it: "We did all the work ourselves, with the exception of the plumbing." Take a look!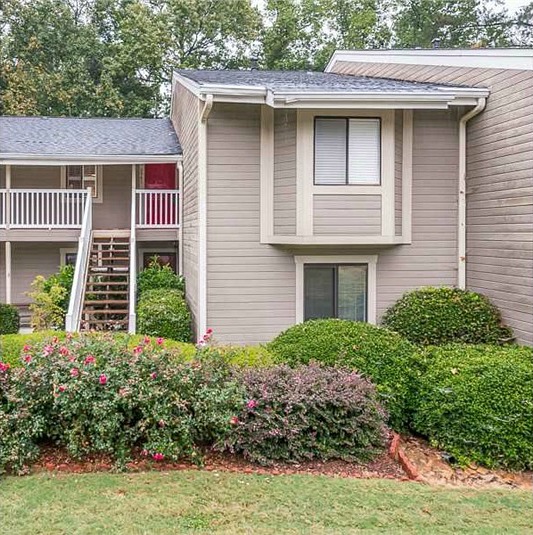 When Dave and I were first married we rented a two-bedroom apartment similar to this one. Even the exterior looks like our old place, so it brings back memories. The interiors are another matter, however. I wish ours had looked like this!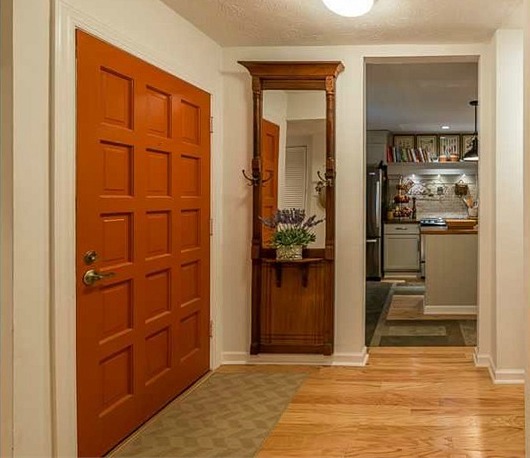 They put over $30,000 into fixing it up for their family.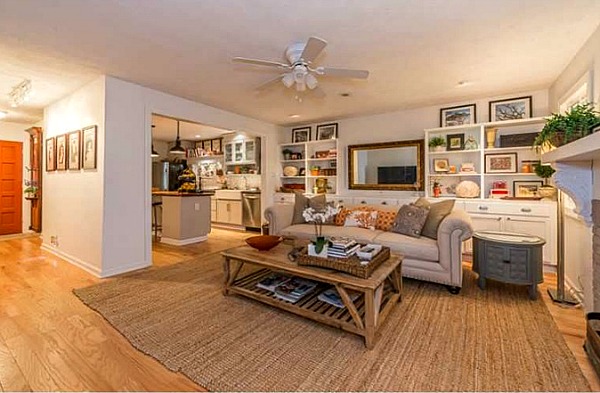 The built-in bookshelves provide some additional storage space.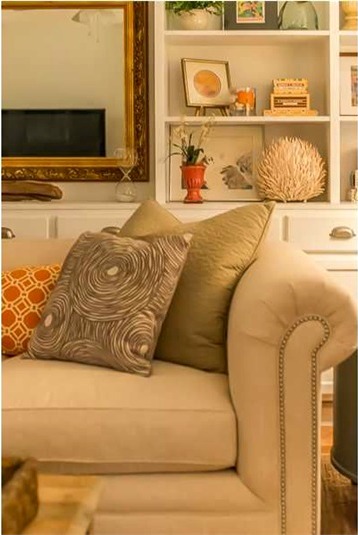 They updated the fireplace and installed hardwood floors throughout.
A balcony connects to the living room and master bedroom.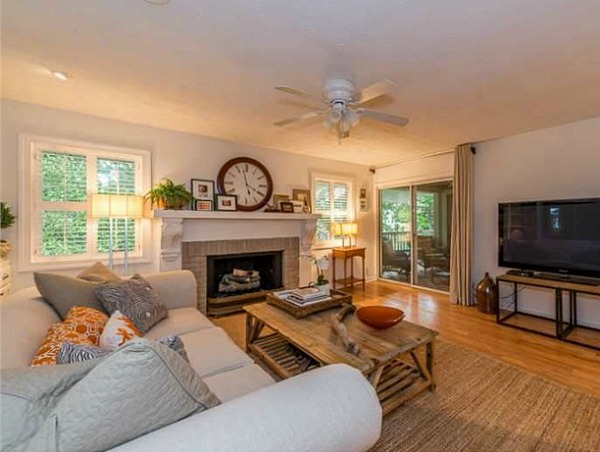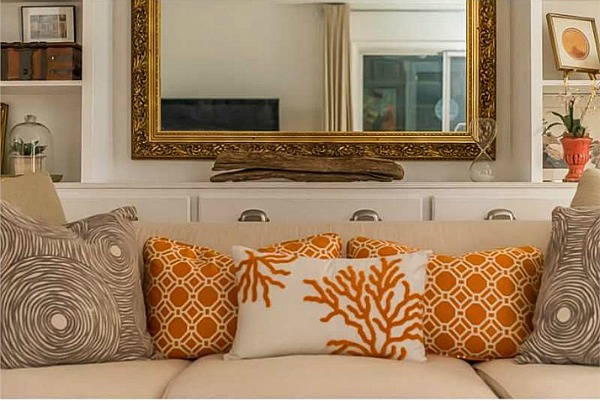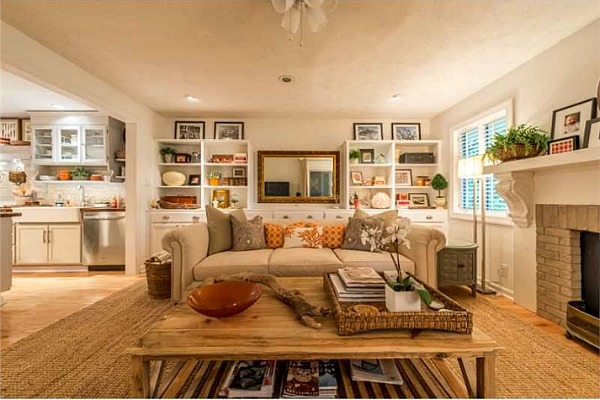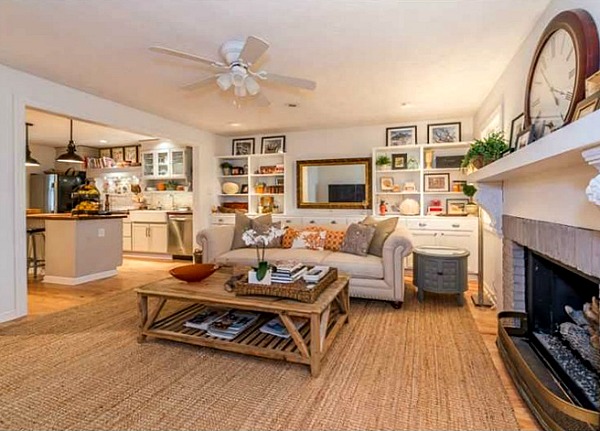 I can only imagine what this kitchen must have looked like in the '70s. I bet it wouldn't recognize itself now…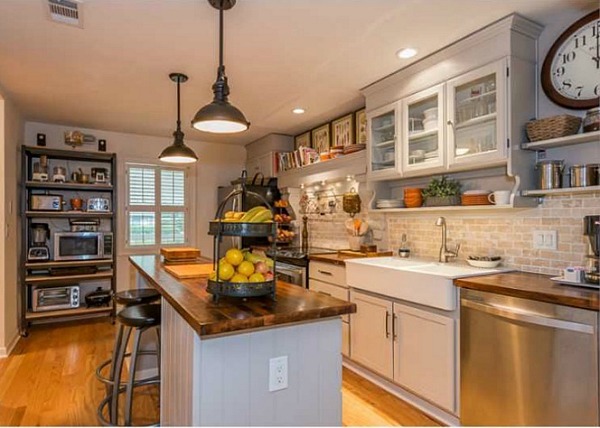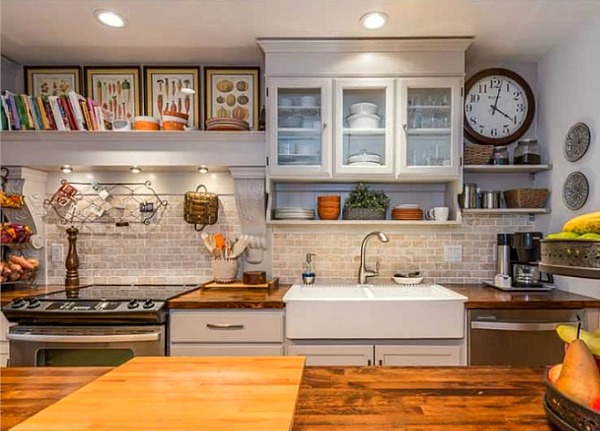 The unit has about 1,200 square feet with 2 bedrooms and 2 baths.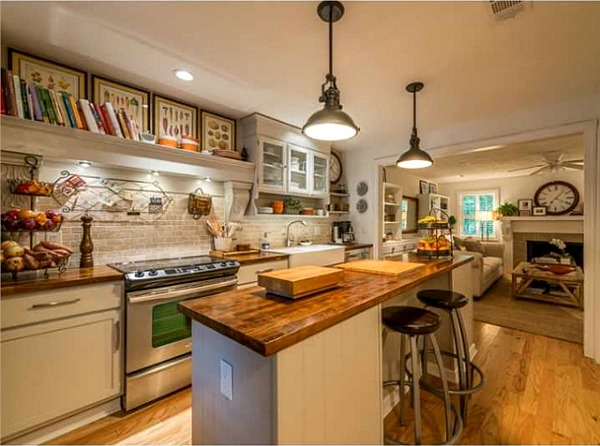 Now they're moving on to a traditional brick bungalow nearby that they plan to remodel next. (Fingers crossed she'll send us pics of it when it's finished, too!)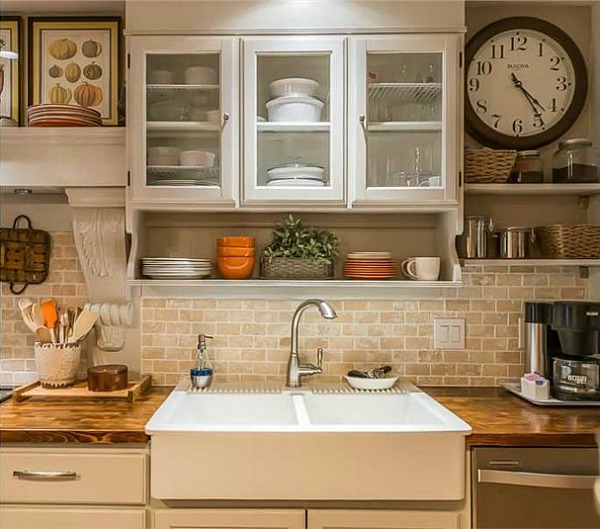 Thanks, Gaynell! The asking price is $100,000, which sounds like a bargain to me. Check the listing for all the photos and information!
P.S. Click here to see more readers' homes, including…

Amy's Living Room Makeover
(Visited 3 times, 1 visits today)