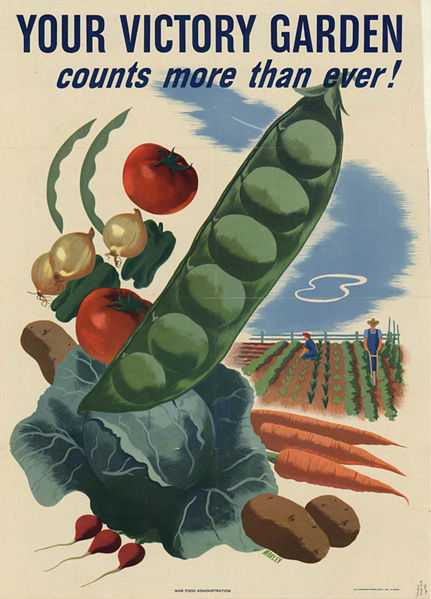 Welcome to Hooked on Fridays, a blog party I host at the end of each week to celebrate the things that make us happy. I'm hooked on our fruit and vegetable garden. Okay, so it's not technically a "Victory Garden," but I've always loved the idea of them, and calling it that gives me an excuse to post this fun poster from World War II.
In case you don't know, everyone was urged to grow their own gardens during the wars to reduce the pressure on the public food supply brought on by the war efforts. One poster read, "Our Food is Fighting!" The campaign made gardening a part of everyday life for millions of Americans. This poster was painted by James Montgomery Flagg during WWI:
This year we decided to give gardening a try and built a raised bed along the side of the house. We don't get a lot of sun on our heavily wooded lot, but things are growing better than we ever imagined. We've been eating fresh spinach and romaine salads almost every night for dinner since early May. Our kids like it so much that they eat it without any dressing!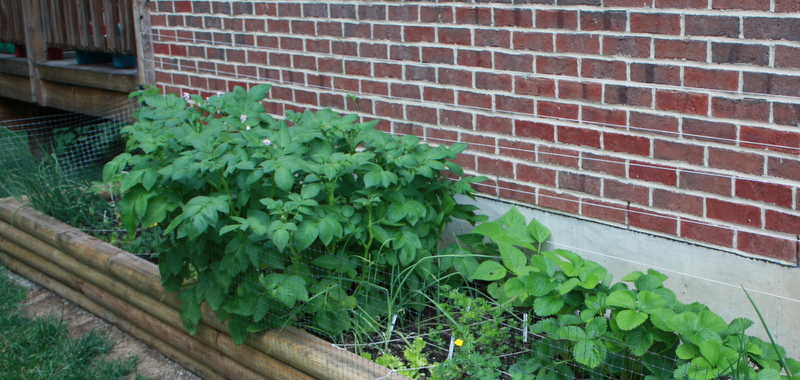 Did you know potato plants grow pale purple and yellow flowers? I didn't!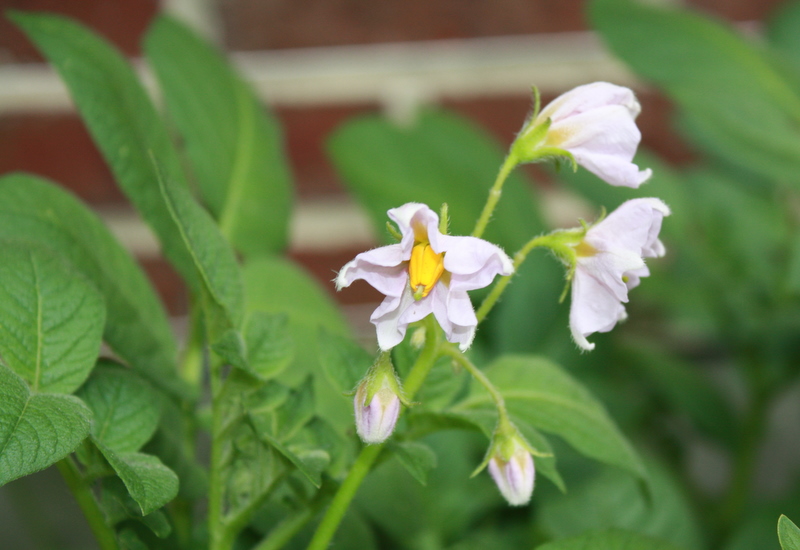 Another thing I learned: potato plants are big and bushy and try to take over. We planted too many. I have a feeling we'll be eating a lot of potatoes this year: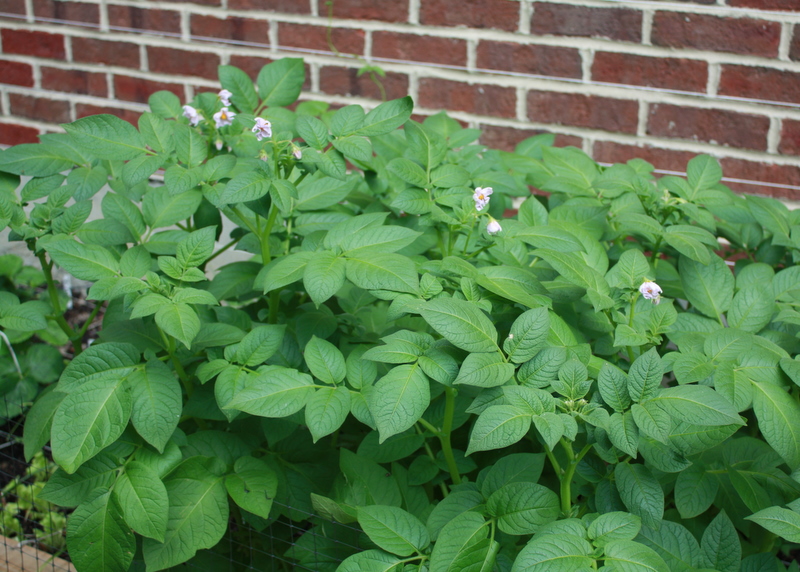 We're also growing onions, garlic, raspberries, cantaloupe, and an herb garden. Our strawberry plants are producing a few new berries every day. Can you see them down there? We have to keep them covered because we have so many critters around here who love to snack on them: