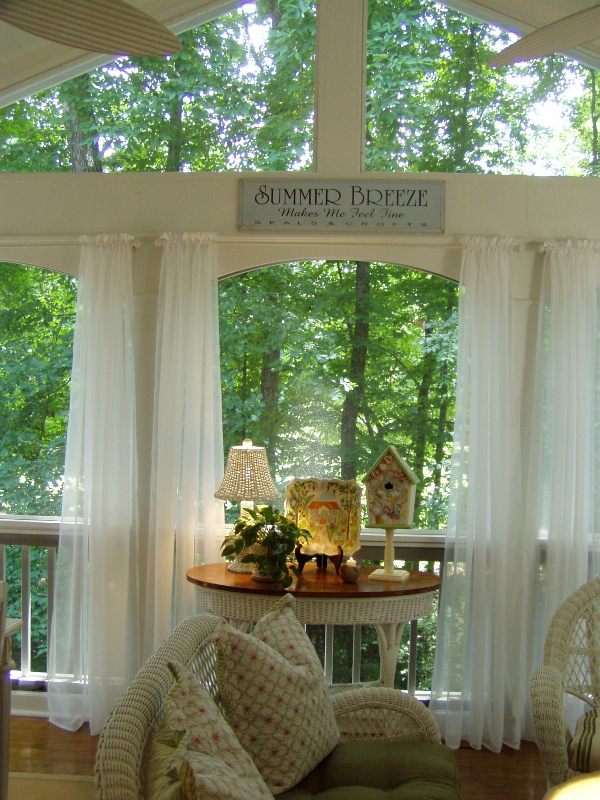 This is where I wish I was sitting right now: on Susan's charming back porch.
When I saw it on her blog Between Naps on the Porch, I swooned. I had a screened porch at my last house and miss it like crazy.
We practically lived on ours in the warmer months. But I've never had one as nice as this.
If I did, I don't think I'd ever go anywhere else. I'd be working out there, eating out there, and definitely taking naps out there!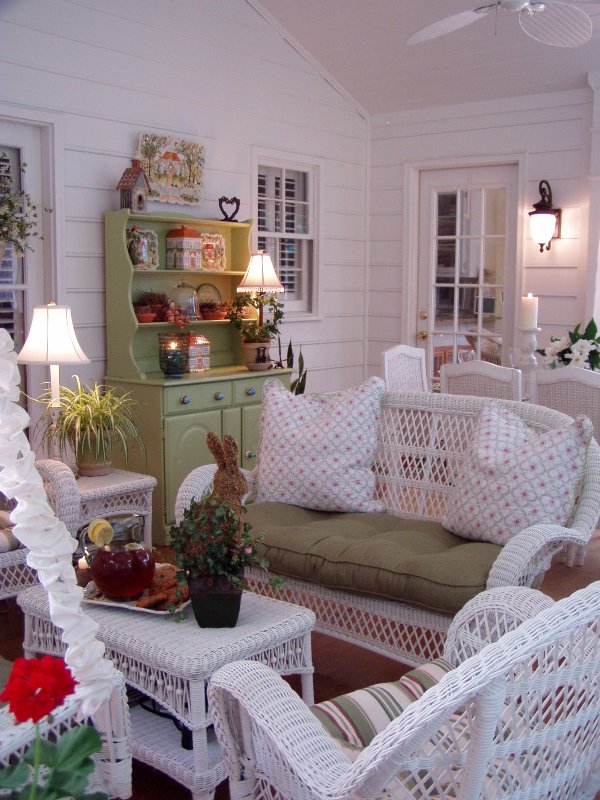 We've been saving our money to build one on the back of our house here, and I'm using this porch as my inspiration.
I really like how it feels like an outdoor room with pieces like that green hutch that Susan painted herself, the sheer curtains framing the "windows," and the beautiful pine tongue-and-groove flooring.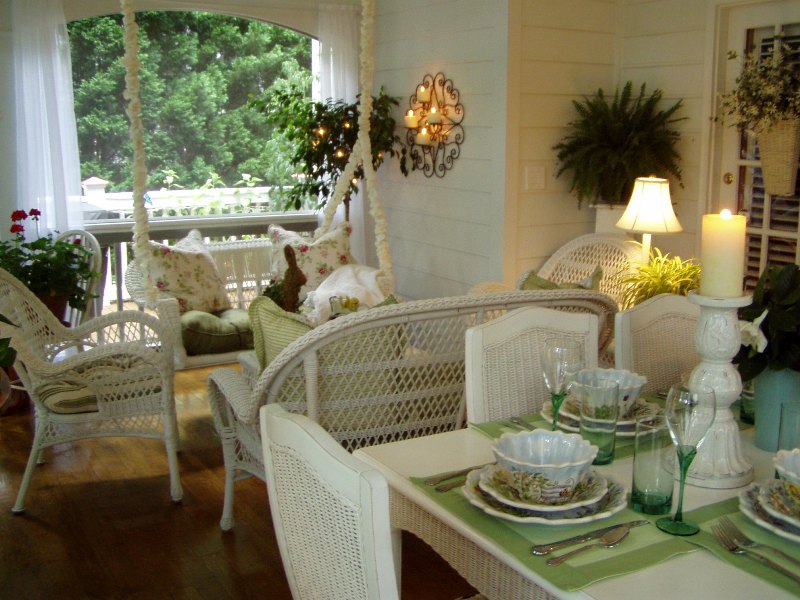 Thanks to Susan for letting me share her porch.