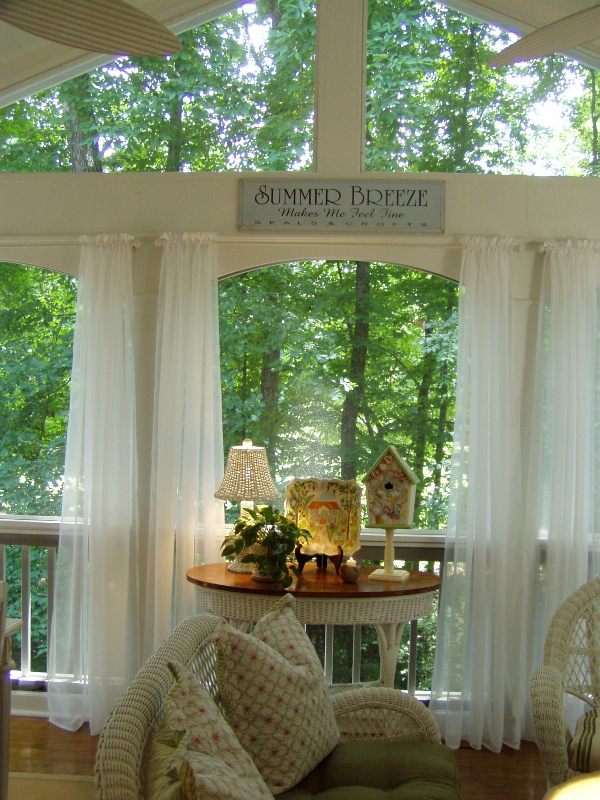 This is where I wish I was sitting right now–on Susan's charming back porch. When I saw it on her blog Between Naps on the Porch (which is one of my favorites!), I swooned. I had a screened porch at my last house and miss it like crazy. We practically lived on ours in the warmer months. But I've never had one as nice as this. If I did, I don't think I'd ever go anywhere else. I'd be working out there, eating out there, and definitely taking naps out there!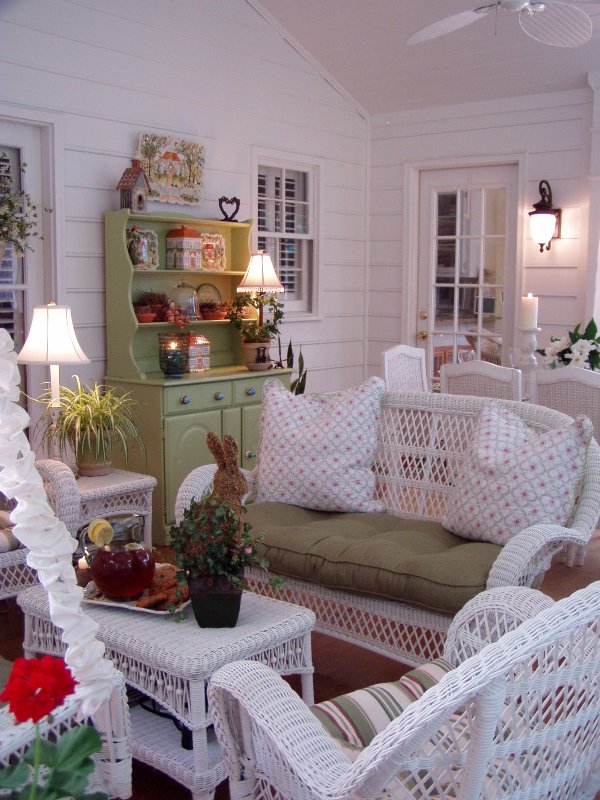 We've been saving our money to build one on the back of our house here, and I'm using this porch as my inspiration. I really like how it feels like an outdoor room with pieces like that green hutch that Susan painted herself, the sheer curtains framing the "windows," and the beautiful pine tongue-and-groove flooring.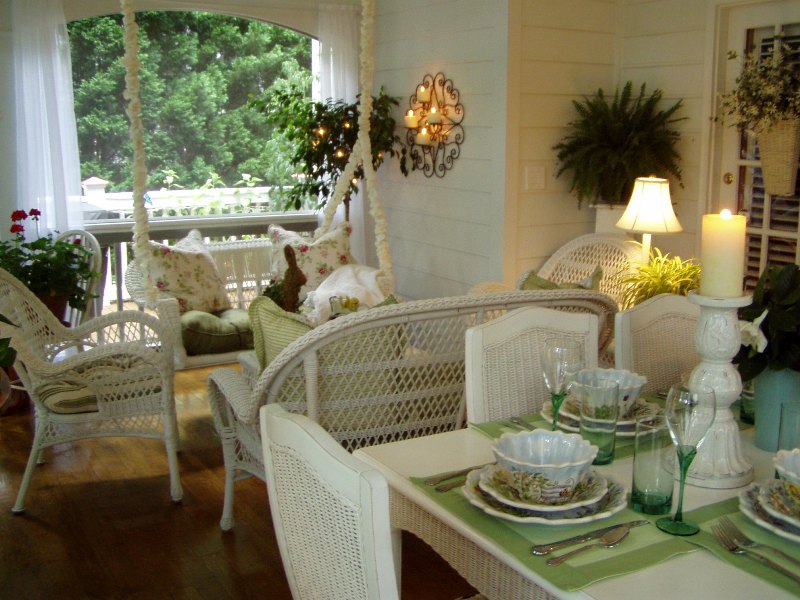 Thanks to Susan (one of the nicest and most creative bloggers I know) for letting me share her porch with you today. Stroll on over to her popular blog Between Naps on the Porch to see more photos from her porch and deck. It's all lovely. She talks a lot about the individual elements that went into creating it, too, from the flooring to the ceiling fans, if you want all the details like I did.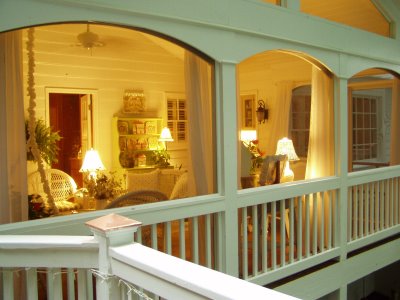 If you love a good porch, check out this Parade of Victorian Porches.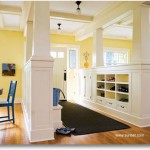 I get a lot of requests for posts about woodwork and crown molding, so I asked Tim "The Remodeling Guy" to weigh in on the…
Melissa at 320 Sycamore is hosting a "My Favorite Paint Color" party today. I think that's a great idea, because aren't we all searching for…