My poor fridge is on the fritz. It's making gasping-for-breath noises, so we know it's not long for this world. I've been shopping for a new one with the realization that I may need to replace the rest of my appliances, as well, and wondering whether to go the stainless-steel route or not.
Everyone keeps saying that stainless is on the way out. Well, if that's true, then what's on the way in? I'd like to get something that won't look totally dated in 2019.
During my research, I ran across this new line of appliances from Rangemaster in the U.K. and it opened my eyes to the possibilities. Why stick with basic white, black, or stainless when you can have a hot-pink zinnia painted on it?
Okay, so maybe that's not very practical for most of us.
Then I read that bronze appliances are the new stainless. Silver is out and gold tones are in.
Jenn-Air has this new Oiled Bronze Suite: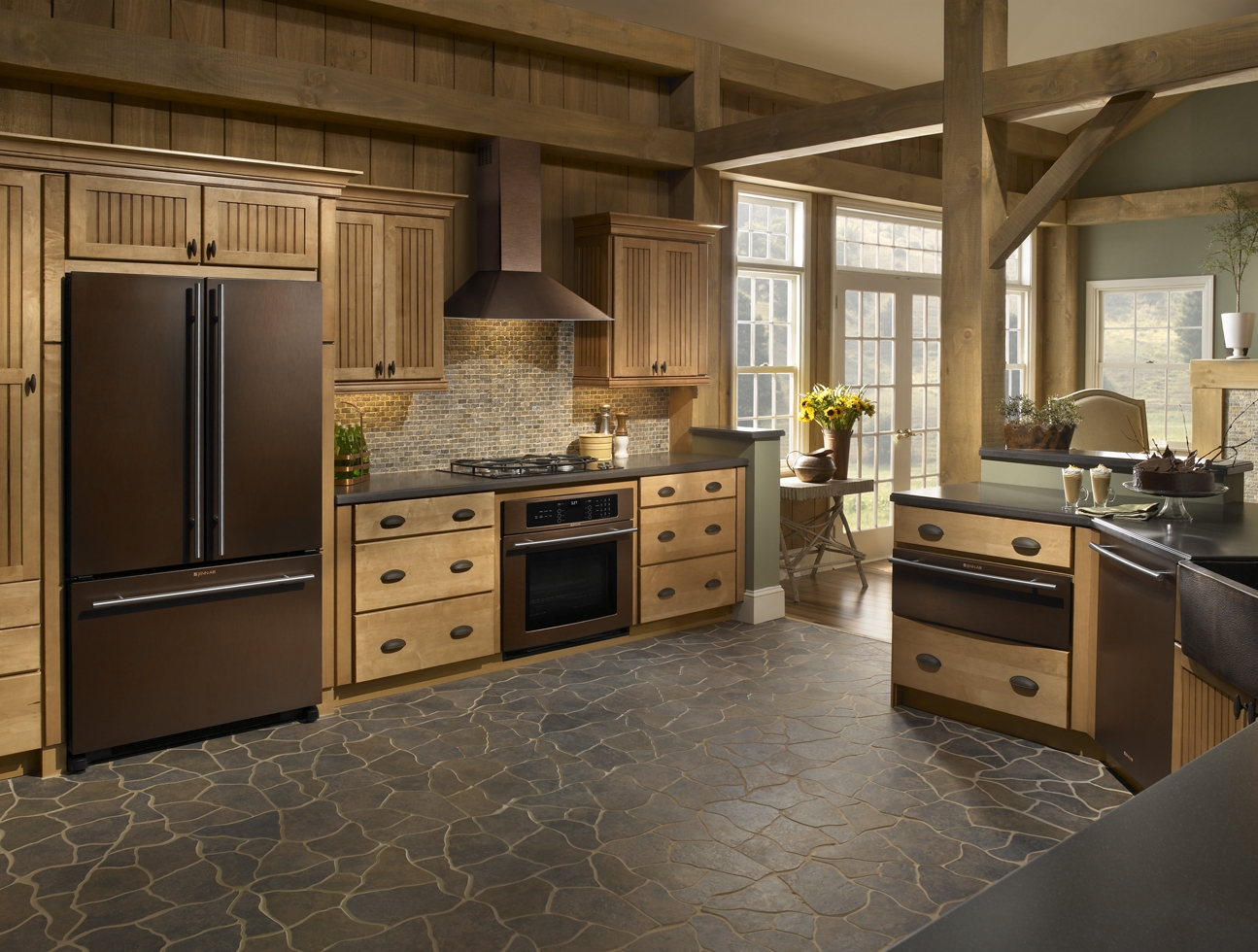 But to be honest with you, the bronze doesn't work for me. It reminds me too much of the old brown appliances I grew up with. I'm having flashbacks to the '70s (and not in a good way).
Yesterday I ran across an article that claimed that colorful retro appliances are the Next Big Thing in kitchens, like this one from Smeg.
Rachael Ray has a light blue Big Chill fridge on the set of her daytime talk show that I like, too.
What do you think? Do you believe everyone will be rushing to switch to bronze appliances, or forking over the big bucks for something that looks retro?