When I'm surfing through real estate listings, there's one kind of house that can always make me stop and click through the photos: a barn conversion. Love 'em!
For this one, two old barns in New York were dismantled, moved, and reassembled to create one big house in Roxbury, Connecticut. Keep scrolling to see how it looks now.
Note: This post contains affiliate links that may earn me commission without changing the price.

Two Barns Rebuilt Into a House in Roxbury
The listing says:
Master Builders Ed Cady Sr and Jr of East Coast Barn Builders have created some of New England's most iconic residences. This rare opportunity is the personal residence of Cady Jr.
East Coast Barn Builders was founded in 1960 by Ed Cady, a carpenter and a contractor.
  He was one of the first to preserve English and Dutch-style barns, moving and rebuilding them as houses.
Love the blue doors and trim on this one.
Two antique barns were moved to this site in Roxbury Connecticut from Stone Arabia, New York.
"The home has exposed beams, plaster walls, and antique cypress flooring."
This is a major fireplace. This fireplace is not kidding around.
"Currently configured as a 2BR + sleeping loft, easily expandable to 4BR."
The rustic kitchen has beamed ceilings:
"Gourmet kitchen has pantry, beehive oven, and custom cabinetry."
East Coast Barn Builders was featured in the beautiful book At Home in the American Barn (Amazon affiliate link):
Just for fun, check out this kitchen from another barn conversion featured in the book (photo credit Geoffrey Gross):
Wow. Imagine the holiday dinners you could have around that table!
This barn house in Connecticut is more rustic, and the kitchen a bit cozier!
It's set on 7+ acres with incredible views.
Sometimes a house will remind me of another one.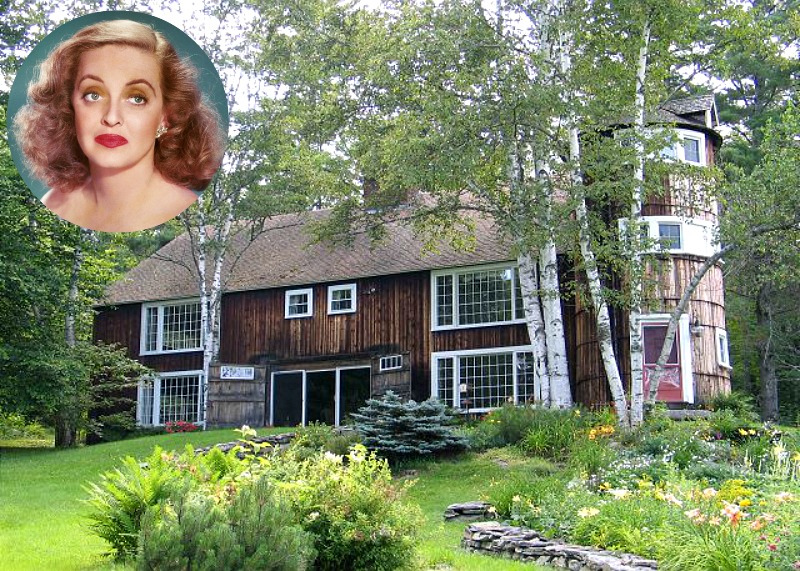 Okay, so they're clearly different. But sorta similar, right? (Take the tour here.) So pretty in the snow: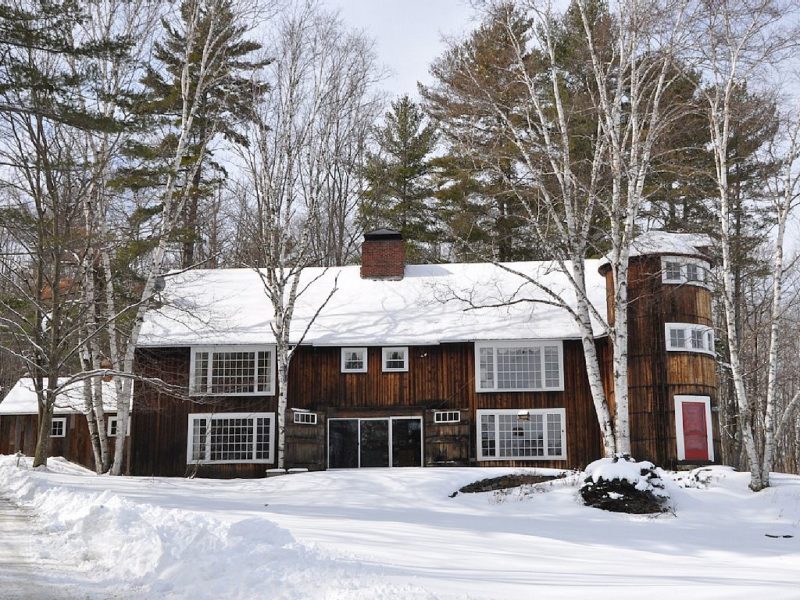 But I digress! This little red shed at the barn house in Connecticut is charming:
The dog's a nice addition to that scene, too. 🙂
I especially love the setting for this house, don't you? Visit the listing for more information and East Coast Barn Builders to see more of their work.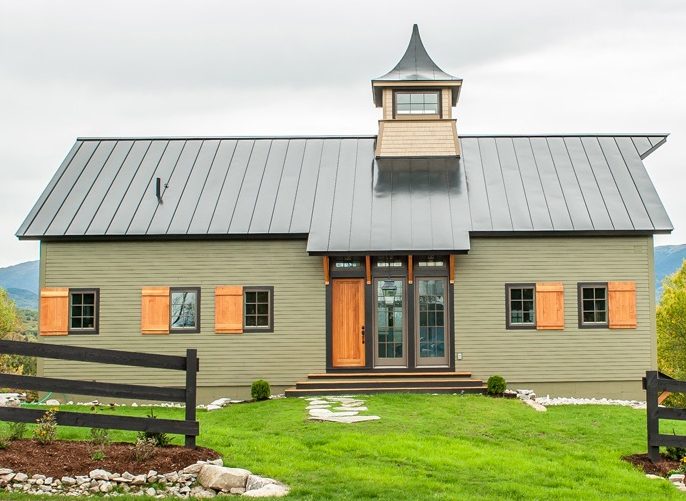 *Posts contains Amazon affiliate links — thanks!
Hey, remember the episode of "Fixer Upper" when Chip and Joanna Gaines moved that tiny shotgun house to a new location and gave it a…
The 1995 Sandra Bullock rom-com While You Were Sleeping is a favorite of mine, and the Callaghan family's wonderful old home in the suburbs of Chicago was…