Remember this romantic beach bungalow that the amazing design duo Steve and Brooke Giannetti built in Santa Monica? It popped up in all kinds of magazines and blogs over the years, and I featured it when they sold it in 2012.
I was excited to hear it's on the market again so we can see how it's changed since then. Take a look!
Note: There are Amazon affiliate links in this post.

Steve & Brooke Giannetti's Bungalow by the Beach
Here's a reminder of how the bungalow looked the last time we saw it, in 2012 (below):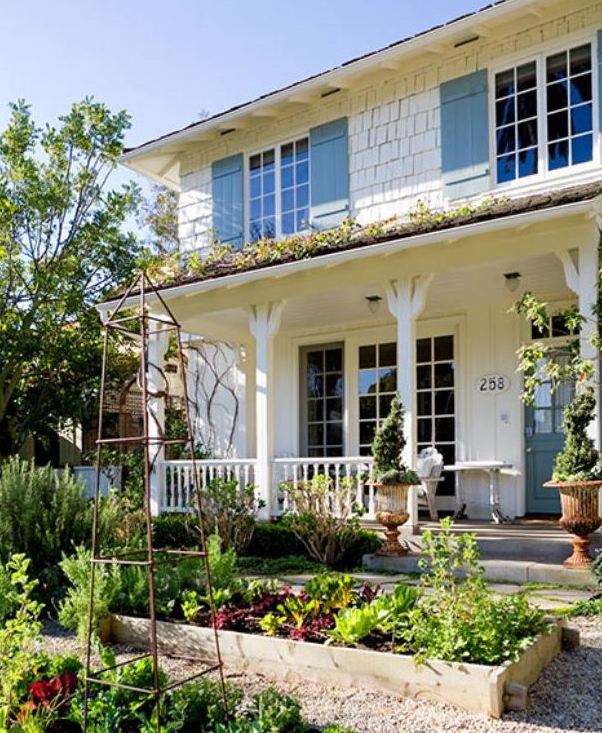 The house was featured on the cover of Romantic Homes in 2010: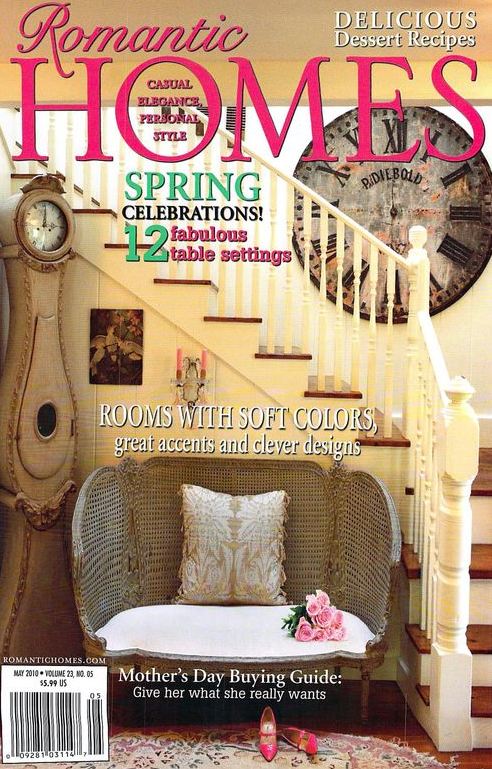 It has 5 bedrooms, 6 baths + 4,235 square feet.
Brooke said, "Steve and I wanted it to feel like an old beach cottage."
I was just talking about their old kitchen recently because this one reminded me of it.
Oh, how I love this sunroom. It was originally a covered porch but they enclosed it.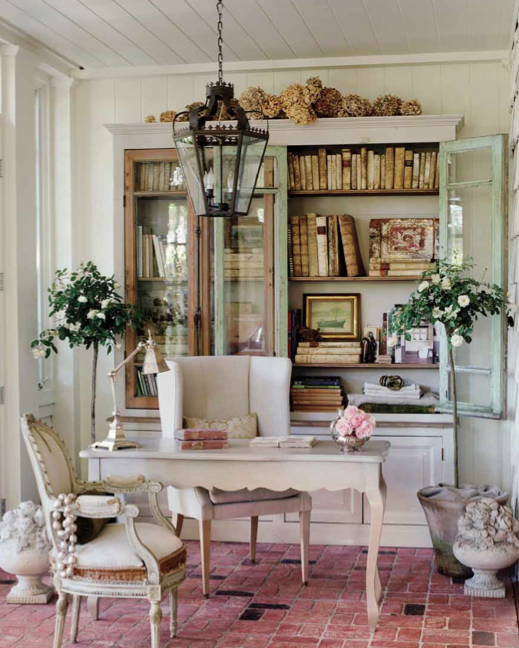 You can see more photos of how it looked in my 2012 post about it.
The House Today:
The listing says:
Widely published shingle style California beach bungalow by much-admired architect Steve Giannetti. Framed by 2 giant palms, this casual and comfortable yet sophisticated home is filled with surprises at every turn. Tongue & grooved walls & ceilings, wide-board pine floors, beams, windowed walls, French doors, extensive built-ins, window seats & antique architectural elements are backdrop for free-flowing, open floor plan.
Dining Room:
According to Variety, the seller is Hollywood producer Jonathan Murray:
Pioneering reality television super-producer Jonathan Murray, one half of the powerhouse Bunim/Murray production company, listed a beachy, farmhouse-style cottage in a low-key but highly desirable neighborhood of Santa Monica, CA, with a $5,250,000 price tag.
The multiple Emmy winning producer, co-creator of MTV's "Real World," a longtime executive producer for "Project Runway" and, for better or worse depending on one's point of view, one of the people responsible for putting "Keeping Up With the Kardashians" and other brainlessly fluffy but enormously popular reality TV fare on the boob tube, purchased the property in April 2012 for $3.95 million.
Master Bedroom:
"Extraordinary master has vaulted beamed ceilings & wrap-around windows that overlook a giant 100-year-old Italian stone pine tree and create feeling of being in a tree house."
The rooms have a totally different vibe than when they were decorated by the Giannettis, don't they?
I was struck by how different the house looks with more streamlined and modern furniture and decor.
The agent says: "Great room consists of cook's kitchen, family room and sunroom, which open to outdoor fireplace and sparkling pool."
They kept the globes over the TV! 🙂
The sunroom now houses a piano:
The Giannetti family's new house is known as Patina Farm: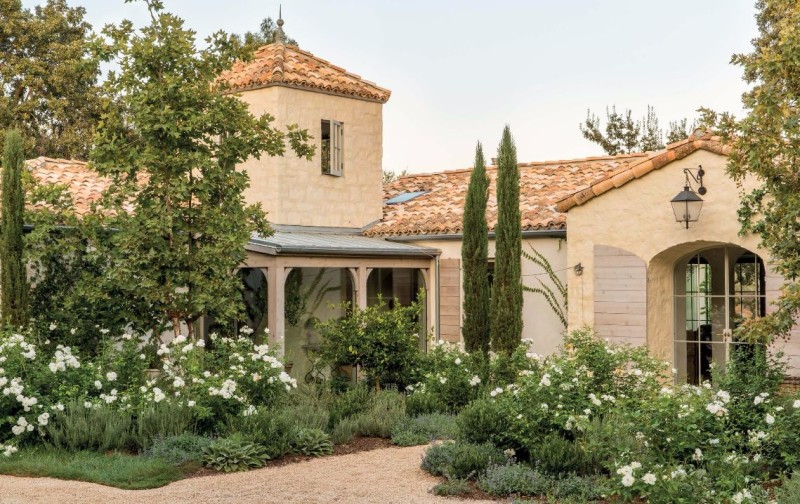 They wrote a book about it with lots of gorgeous photos (Amazon affiliate link):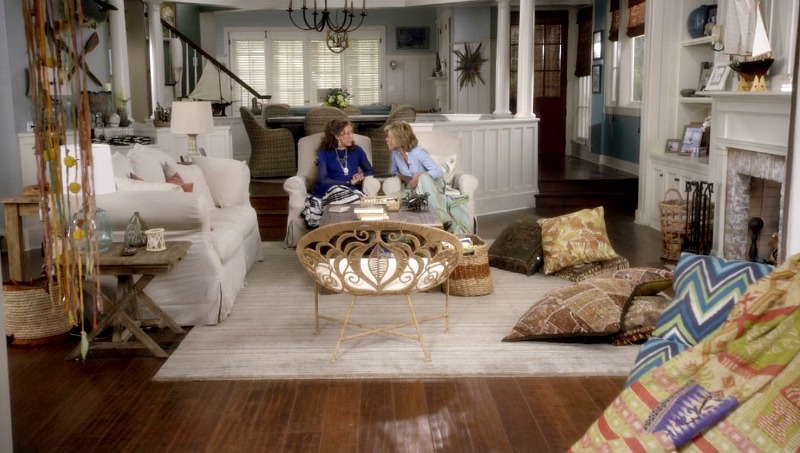 Back to the bungalow in Santa Monica — here's an exterior photo from its Romantic Homes feature in 2010: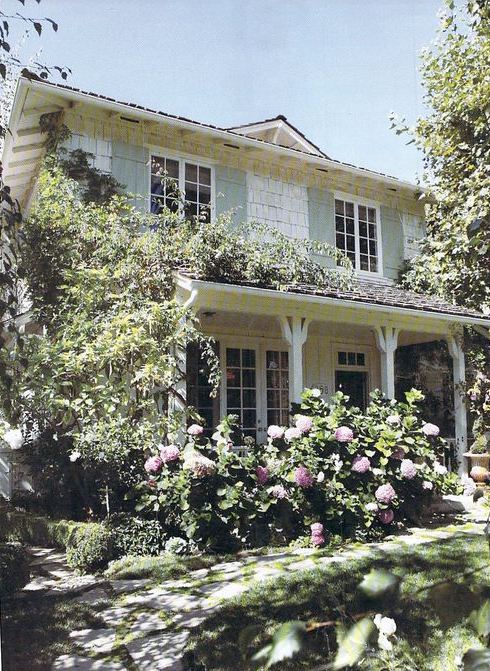 And the house in the listing today:
They're asking $5.25 million. It was listed in mid-June and already has a pending offer (darn it!). For more information, check the listing held by David Offer (photos via Berkshire Hathaway HomeServices) and the article in Variety. You can see more photos of how it looked when the Giannetti family owned it in my 2012 post. And follow Brooke's blog to keep up with their latest adventures in design! 🙂

Check out this sweet two-bedroom Craftsman bungalow for sale in Galveston, Texas. The homeowners spent over a year restoring the original woodwork, and it's gorgeous.…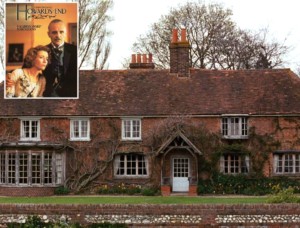 The Oscar-winning movie Howards End is a favorite among those of us who are hooked on houses. I think it's because we can relate to how much Ruth…