In this edition of "House News," I've got some stories to share with you, starting with an update on the famous Victorian in San Francisco.
It went on the market in May 2016 for $4.15 million and the show's creator Jeff Franklin bought it. Not only that, but he's already repainted it to look like it did in the series, as you can see in his Instagram photo above. Love it!
The former owners, in an attempt to distance the house from its TV-sitcom past, painted it purple:
"The house came on the market and really, I just thought, I have to buy this house. I'm so sentimental about the house. It's great to have the house in our Full House family and be able to preserve it for the fans. Seriously, I love owning this house.
"There are probably 250 fans per day that show up and take a picture in front of it. It will be a lot more fun for the fans because now the house will look like the Tanners really live there. It's a gift to the fans, but it's also fun for me to own it."
How cool is that? The real interiors look much different than they did on the show, but he plans to remodel the house to "match" the Tanner family's!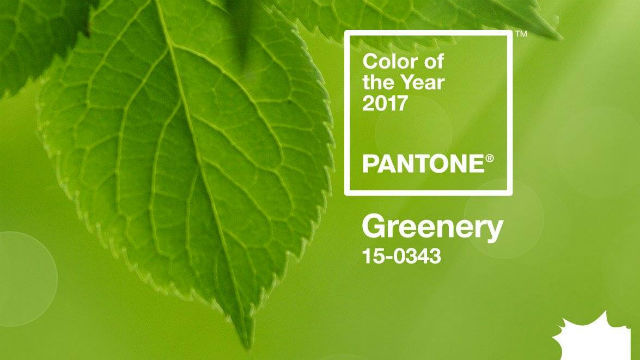 I kind of like this one! I don't always care for their picks (Marsala, anyone?), and I'm not sure how much of this I'll be adding to my own home or wardrobe, but I like that it's fresh and looks so cheery.
Also find it interesting that they're pulling away from the trendy Olive tones we've been seeing and going for something brighter. I personally am drawn more to clean colors like this than the moodier ones, so I'm all for it.
What do you think? Thumbs up or down on this one, guys?

3. "Flip or Flop's" Tarek and Christina El Moussa announced they have separated.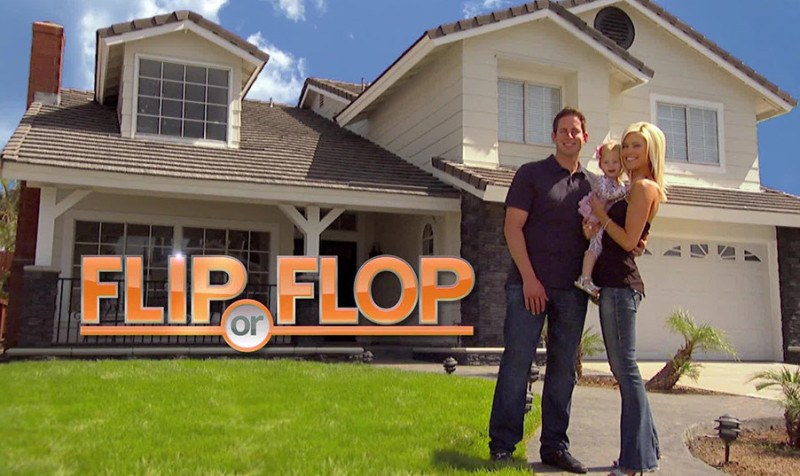 I was sad to hear that, especially considering they have two young children (Brayden is one and Taylor is six). They have been married since 2009 and host one of the most popular shows on HGTV.
In a statement to People magazine, they said they are evaluating the future of their marriage:
"Like many couples, we have had challenges in our marriage. We had an unfortunate misunderstanding about six months ago and the police were called to our house in an abundance of caution. There was no violence and no charges were filed.
"We are committed to our kids and being the best parents we can be. We will continue to work through this process civilly and cooperatively, and plan to continue our professional life together."
I wonder how this will affect their show on HGTV? By saying they plan to continue their professional life together do they mean they will go on shooting new episodes? Seems like it could be awkward at best.
I'm also curious about their highly controversial real estate seminars that have been under fire lately. After I wrote about my concerns about the fees they were charging, I got an email from the company's attorney that didn't do anything to change my mind about them…

4. Forget the high-maintenance Bullet Journals in 2017…try something more realistic! 😉
I just had a conversation with a friend about all the fancy Bullet Journals and prettied-up Volt Planners we're seeing on blogs these days. They always look so impressive, but they would be way too much work for me. I'd never be able to keep them up!
Instead, every year I buy a simple annual monthly desk calendar, pencil in all the major events and important dates, and I'm ready for the new year. I was joking with her that I should blog about that. I can imagine how impressed you'd all be. Ha.

5. On a Personal Note…
I was overwhelmed by the number of emails you sent me in response to my newsletter last week. Thanks for all the sweet messages! It's nice to know I was missed during my little hiatus. As I mentioned in the letter, after nearly a decade of regular blogging, I just flat-out needed a break. I've been reassessing some things in my life and career and trying to decide where to focus my energy going forward.
For starters, I'm only writing posts when there's something I really want to share instead of pressuring myself to keep up a certain schedule or maintain a certain amount of traffic. (If you want to be alerted when I do have a new post, sign up for my email list. It's free!)
One of the things I started doing during my month-long "blog break" was volunteering at an animal shelter. I dare you to spend an afternoon playing with kittens like these two cuties and not come away smiling! Some of the animals are so grateful for love and attention that it's hard to tear yourself away from them at the end of the day.
If you have room in your home and heart, consider adopting a dog or cat this winter. There are so many who need a family! If you're like us and can't fit any more critters in your house, maybe you can volunteer at your local shelter, too. It's so rewarding. My daughter Lily loves animals, so it's become a family project that we enjoy doing together.
xo

(Visited 3 times, 1 visits today)