This Bainbridge Island beach cottage sits right on the water with views of the Seattle skyline and Mount Rainier in the distance. It was built in 1915, but after extensive renovations, it looks like a new house inside. Take a look…

A Beach Cottage on Bainbridge Island
The cottage has 1 bedroom, 1 bath, and 1,687 square feet
The listing says:
"Dramatic great room concept with a top of the line gourmet kitchen flowing out onto a lovely deck and sandy yard are perfect for entertaining."
Interesting decision to open the entire house up like this. It gives it a more dramatic look and probably feels a bit bigger and brighter this way, but they did sacrifice a lot of upstairs floor space.
The views are pretty amazing.
There's a garage and guest house behind the cottage.
Note the  trompe l'oeil man looking out the Dutch door…
For more photos and information, check the listing. Thanks to Chris for telling me about it! It was pending by the time I finished writing this post and I can't say I'm surprised it got an offer so quickly! 🙂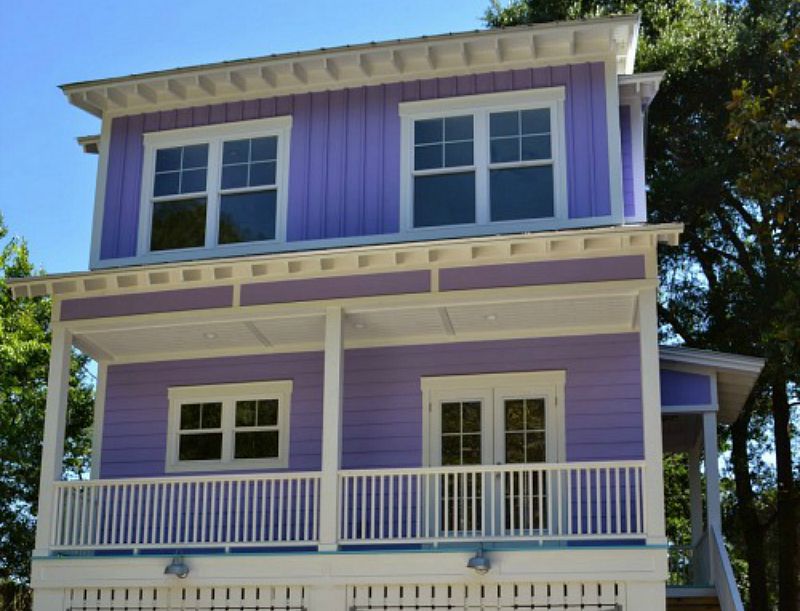 When I realized I hadn't done a Real Estate Sampler since last August (!), I figured it was high time I put together another one.…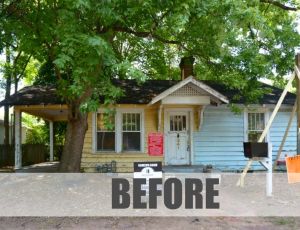 This poor little house in the Grant Park Historic District of Atlanta was in desperate need of some TLC and curb appeal. According to Carl Mattison Design, Poet's…