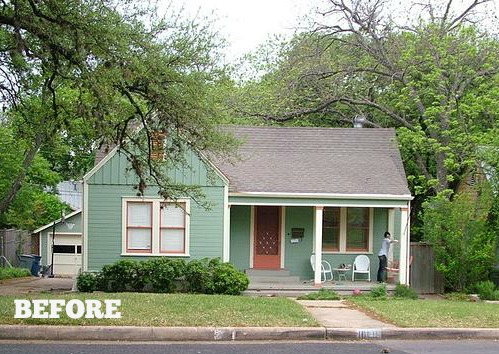 This small two-bedroom, one-bath bungalow in Austin, Texas, was pretty darn cute, but just too darn small for the family of four who lives there. They didn't want to move, though, so they hired Clayton & Little Architects to raise the roof and add a second story.

Bungalow with Second Story Addition: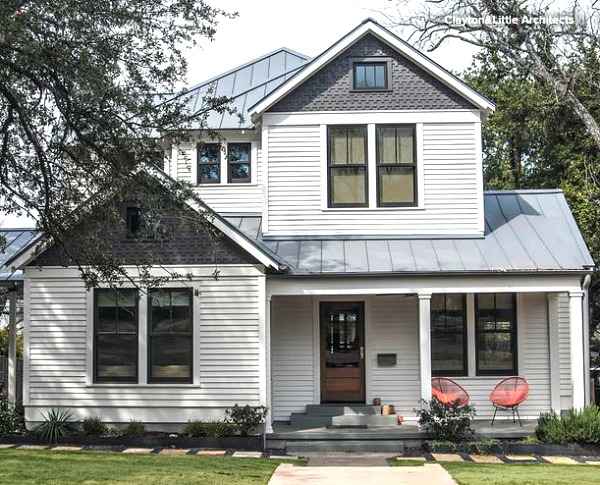 Architect Paul Clayton worked with project manager Carolina Cantu to double its size by adding a 1,000-square-foot second floor:
"The original 1938 one story, two-bedroom house grew to incorporate an enlarged master bedroom and bathroom on the first floor and a new 1,037-square-foot second story that includes two bedrooms, a playroom, a utility room and a bathroom."
A photo taken from the kitchen toward the front door before the remodel:
They exposed the original shiplap behind the drywall:
Gorgeous! Love the new front door, too, which suits the house so much better.
Everything's so bright and cheerful. For more photos and information about the remodel: Clayton & Little, Houzz. (Photo credit: Casey Dunn.)

P.S. Visit my Before & Afters page to see more makeovers, including…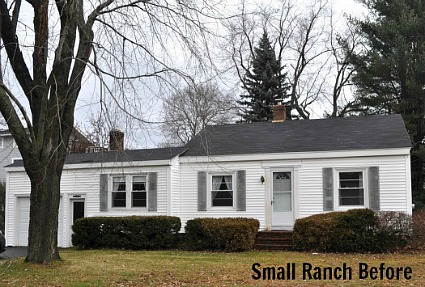 This 1913 Craftsman in Seattle's Ballard neighborhood is one of my favorite kinds of houses, so it made me happy to see how its owners restored…
It may have classic Craftsman bungalow style, but this house is newer than it looks. It was designed by architect Greg Dennee of Locati Architects to blend…