Here are 7 stories that caught my eye this week:
1. The "Saving Tara" Project
I've loved the movie Gone with the Wind since I was a little girl, and the big old plantation houses were a big reason for my fascination with it. So I was really happy to hear about the "Saving Tara" Project.
Peter Bonner has taken on the challenge of trying to restore what's left of Tara, which was dismantled and sent to storage in 1960. There's a website and a Facebook page devoted to the ongoing efforts.
You can see my post about the sets and how they looked in the classic movie here: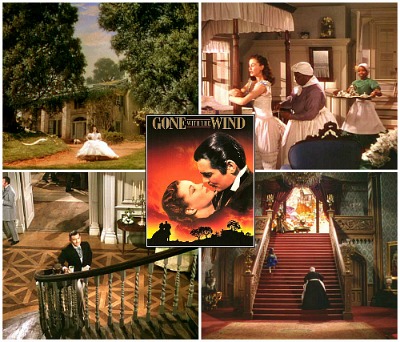 2. Giving Kids Control of Their Own Rooms
Boy, could I relate to this post on Emily's blog about letting kids clutter decorate their rooms the way they want. She writes, "While it looks like 'stuff' to me, it looks like treasures to them. I see a door covered in papers held up by electrical tape (!?). They see an ode to Taylor Swift, cute dogs, Gabby Douglas or whatever it is they happen to love at the moment." So true! Sometimes you have to just take a deep breath and…close the door. Ha.

3. Design in the Age of Internet Comments
This article on Elle Decor's website asks, "You'd never walk into someone's home and say 'Vomit.' So why would you say that online?" It talks about how it's gotten so bad that some sites are closing comments altogether. Makes me sad that it's come to this. A little civility and kindness goes a long way in my book.

Did you feel that tremor that shook the blogosphere last week? That was John and Sherry's announcement that their mega-popular DIY blog Young House Love will be going dark indefinitely. I know they need a break — they're the hardest working bloggers I know — but I'm sad I won't be able to check in with them every morning at 10:00 to see what they're up to. Miss 'em already!

I'm smitten with Ann's summer porch. Visit her blog On Sutton Place to see all the pretty pics. Makes me want to add some blues to mine!

Kelly at Talk of the House shows how she decorates for fall while it's still too hot for pumpkins on the porch in two parts.

7. Behind the Scenes of Jen Hatmaker's Show on HGTV
Did you watch the show My Big Family Renovation on HGTV? It followed popular blogger Jen Hatmaker and her family as they fixed up an old farmhouse in Texas. She has some entertaining behind-the-scenes stories about the shoot on her blog that gives you a look at the reality behind reality TV.

I need to give a shout-out to all the readers who send me links to stories like these each week — thanks! It's like having eyes and ears all over the Internet. You guys are the best. 🙂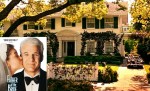 1. Ever wish you could live in a famous movie house like this one? Sarah and Darrell Spence talked to HGTV Magazine about buying the Father of…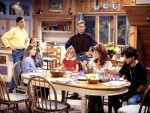 1. Ever wonder if TV characters could afford their houses in real life? People magazine calculates how much the Tanner family's iconic Full House Victorian in…