If you watch "Rehab Addict" on HGTV or the DIY Network, then you may recognize this Craftsman bungalow in Minneapolis.
Nicole Curtis did a beautiful job of restoring the old house on the show, and now it's on the market for $150,000.
Take a look!

Craftsman Bungalow from "Rehab Addict" For Sale
It's come a long way since Nicole Curtis bought the house, as you can see in the photo above.
She's passionate about rescuing old houses like this one. She insists on using salvaged or custom materials instead of going with stock options. And she says she "never takes no for an answer — it's all about doing what it takes to get it right."
Indeed, "People warned me against investing here," she admits, but that didn't deter her. If anything, she likes "going where people tell her not to go. We're trying to build this community back up. It's been easy pickings for slumlords."
According to Realtor Sandy Erickson, "The home is located in the North Minneapolis neighborhood which currently has the highest demolition rate in the city. The aim of the show and Nicole Curtis's love for homes is to help build the community back up in to a safe and nice place to reside."
On her Facebook page, Nicole posted about the house:
Please share — we are ready for a new owner at 1900 25th Ave North in Minneapolis, MN !!! Must be owner occupied and it has a sweet little deed restriction that says BUYER MAY NOT TEAR THIS HOME DOWN.
The listing says:
This beautiful Craftsman Bungalow was built in 1923 and has all the original character with new brick exterior, new concrete work, gutters, roof, mechanicals and custom historic storm windows.
Refinished hardwood floors throughout. Great quarter-sawn oak detail throughout including built-in bookcases and piano windows.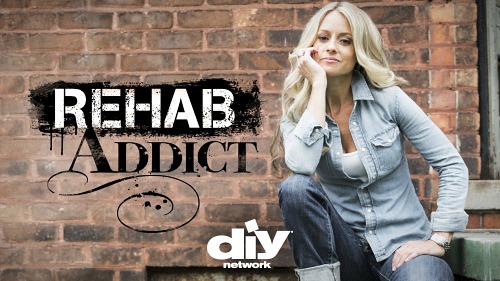 The house was even smaller before, with only two bedrooms and one bath. They finished the attic space to create a new master suite upstairs.
Now it has three bedrooms, two full baths, and 1,500 square feet of living space.
For more photos and info check the listing and HGTV.

Photos by Lauren Noess.
(Visited 275 times, 1 visits today)