When these homeowners decided to build a small guest house on their property in Fredericksburg, they were inspired by Kate Winslet's stone cottage in the movie The Holiday. That's where the ideas started, but the result is a house that truly belongs in Texas Hill Country…
The one-bedroom, one-bath cottage has 1,000 square feet and sits on a private 20-acre property.
The stone they used is chopped white limestone, which is indigenous to the area. The beams are western red cedar.
Austin Pitner of Bonterra Building & Design explains, "We wanted the interiors to be rough but clean." There are stones and beams that have the look of an old European farmhouse, but other elements, like the stained concrete floors, make it look more modern.
The countertops in the kitchen are limestone. One of my favorite things about the kitchen is the Dutch door. I'm a sucker for those.
My biggest problem with building a guest house like this would be that I'd want to live in it myself! Check the article about it by Becky Harris on Houzz for more photos and details.
P.S. Love The Holiday cottage that inspired them? See how it was built for the movie here: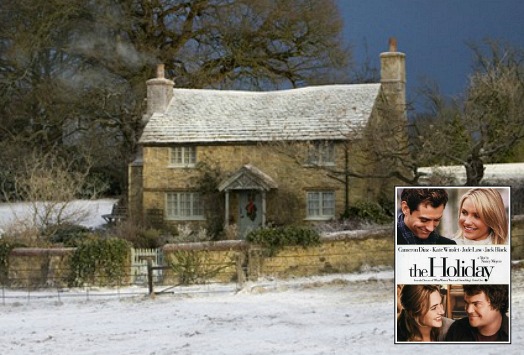 (Visited 423 times, 1 visits today)