1. The Piano Man Selling His Oceanfront Estate in Sagaponack
One of the first celebrity listings I blogged about was
Billy Joel's beach house
in the Hamptons. When it didn't sell for $18.75 million, he and his then-wife Katie Lee hired Nate Berkus
to give it a makeover
. But still, no takers.
Well, it just went back on the MLS again, this time for $22.9 million. Want it? (Don't tell Nate, but I kinda liked the more casual beach-house vibe of some of the rooms before…)
BTW, remember when we got a tour of his West Village Townhouse (also decorated by Nate) on Oprah?

2. Rescuing an Historic Mansion — by Barge

3. Fun Listing of the Week: A Return to the Awesome '80s
Grab your favorite leg warmers and check out this "Like, Totally Radical Portal to the '80s" in Scottsdale. (Keep an eye out for the "high-heeled shoe chair" in one of the bedrooms!)

I grew up loving Doris Day movies, so when I started blogging, I couldn't resist featuring the sets from a couple of my favorites — Please Don't Eat the Daisies (based on a true story about a fixer upper in the country) and Pillow Talk (in which she gives Rock Hudson's apartment a hilarious "revenge makeover"). If you're a fan, too, you can sign her online birthday card at her Doris Day Animal Foundation website.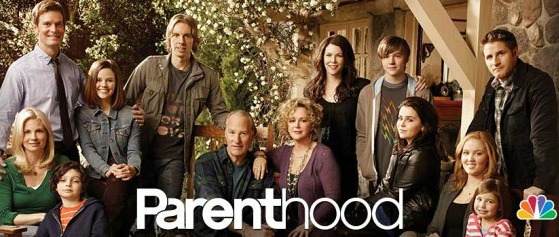 Do you watch the TV show Parenthood? Take the fun quiz on BuzzFeed to find out which Braverman you are most like. I was hoping for Lorelei, myself (er, Sarah) but turned out to be more like her son Drew: "You have a silent but strong presence and people really respect you for it. You also have a sensitive side and are always thinking about other people's feelings, so you're a very strong support system for those close to you." Which one are you?
P.S. Thanks to the quiz, my post about the houses on the show has been popular lately, too!

When I was taking the Parenthood Quiz, I did a double-take when I saw they used a couple of houses from my blog — this "Father of the Bride lookalike" in North Carolina, and the Up movie-house replica in Utah — as choices for your "Dream House." (For the record, this one was my pick!)
1. The William Mason House in Connecticut The website Save the Mason House gives the history of beautiful old home and hosts a petition to…
1. How Would You Describe Your Style? Houzz has a fun quiz you can take to try to figure it out. I got Transitional: "You're not…