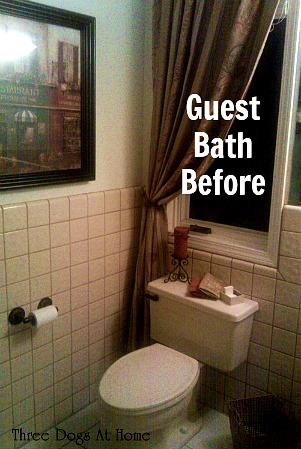 Traci wrote me about her Guest Bath Makeover and says she started with "classic 1980's yuck." But now? "I'm so happy with this room remodel that I smile each time I walk by it. It was absolutely worth the six months that we spent working on it." Keep scrolling to see how it looks now!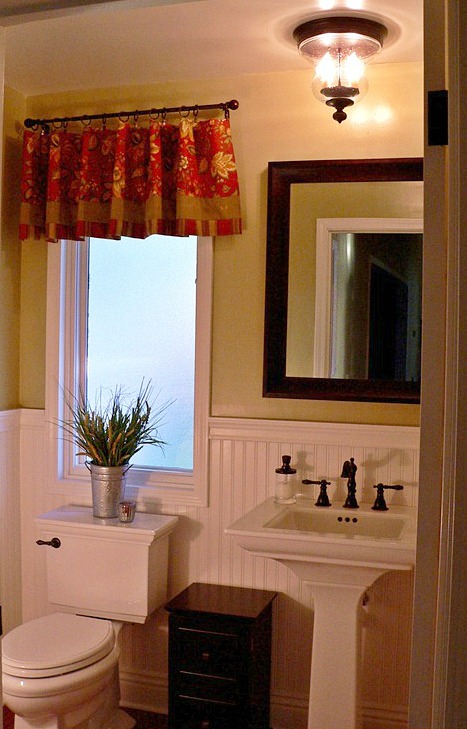 The beadboard paneling gives the room a fresh look it just didn't have with the old tile.
Here's another before taken from the hall: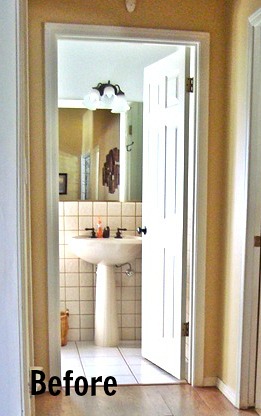 You can see what a difference the new flooring makes: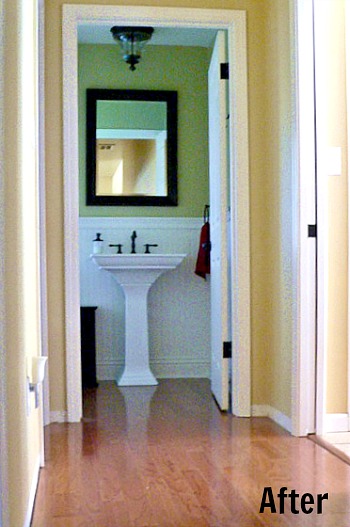 Visit Traci's blog Three Dogs at Home for all the photos and details.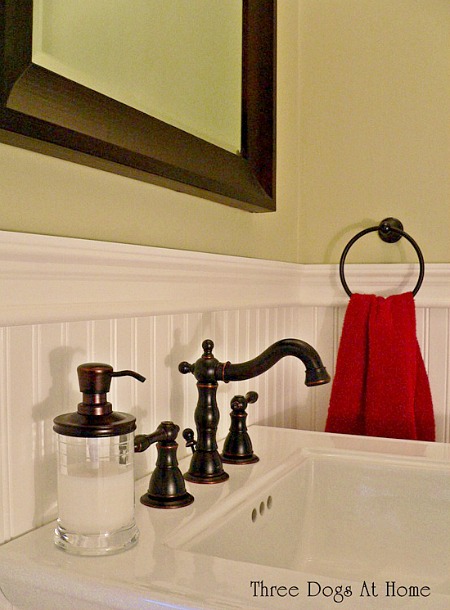 All week I'm featuring home makeovers to inspire you to tackle some of your own projects this year. Come January I'm always itching to freshen things up around here. My house is a crazy mess right now because we're working on our family room and all the furniture got stashed in the kitchen and dining room. If I like how it turns out, I'll snap some pics to show you. 🙂

P.S. This bath looked like it could be related to Carolyn's '80s Kitchen: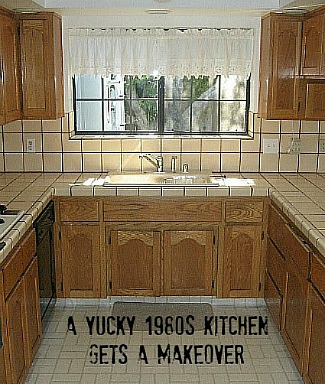 (Visited 9 times, 1 visits today)