As "Real Bathrooms Week" comes to a close, I'm finishing it off with 10 more makeovers my readers submitted. Click the links to visit their blogs and read their stories!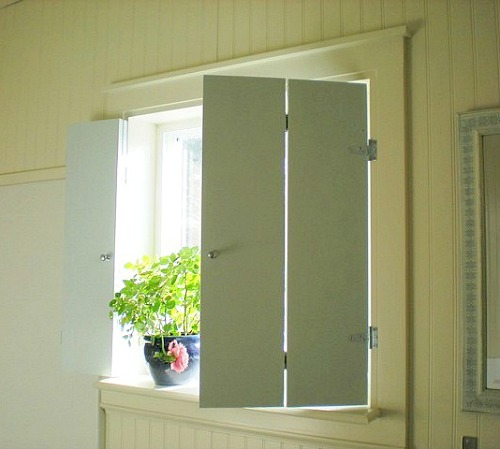 1. Anne's Bathroom:
Not only did Anne add a window to her dark bathroom herself, but she built some charming DIY shutters as a window treatment for it, too! Visit Design Dreams by Anne for all the pics.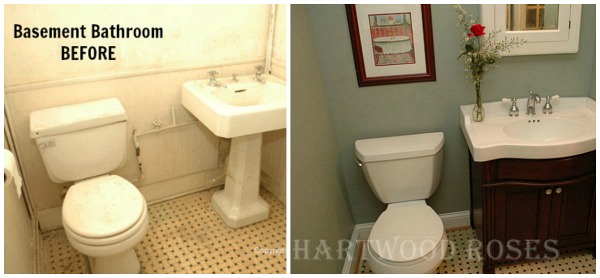 The bathroom in Connie's basement was in rough shape before. For all the photos and details of the makeover she gave it, visit Hartwood Roses Blog.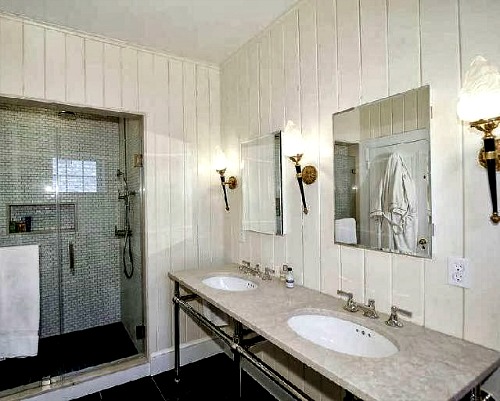 Stefan totally redesigned and expanded this master bath over at Architect Design.

4. Mary Rose's Bathroom: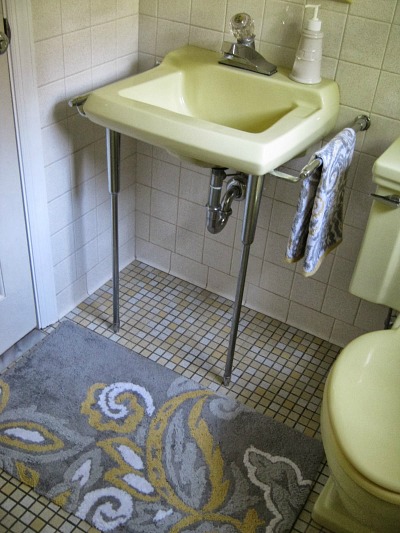 When Mary Rose first laid eyes on this bathroom with the yellow toilet and sink, she saw the potential, "But my Realtor thought I was nuts!" Visit Mary Rose's Cafe to see how she updated it without gutting it.

5. Derek's Bathroom: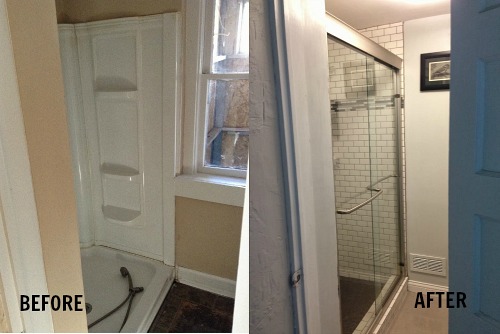 Derek says that the downstairs bathroom in his house was a challenge because it was so small, but they managed to spend less than $2,500 on the remodel. Visit Midtown House Stalker to see before and after photos not only of the bathroom, but the rest of the house.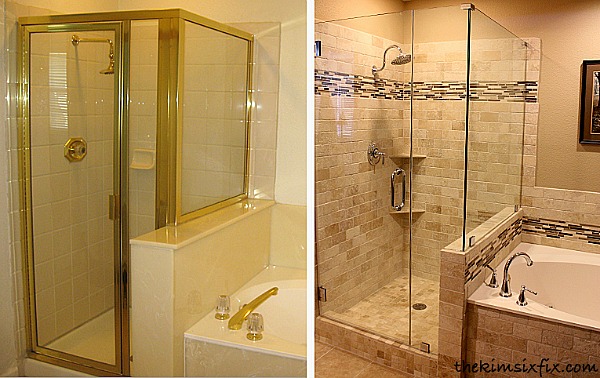 On Kim's blog Kim Six Fix, she shows how she took her bathroom "From '80s to Awesome."

Jennifer's new master bath has so many cabinets that she says some are still empty. The flooring is tile that looks like weathered wood. Take the tour at her blog Tales of a Peanut.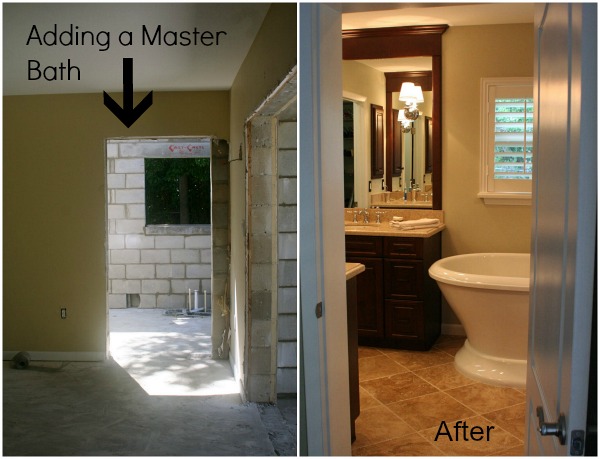 Carey and her husband turned a bonus room into their master bedroom, but they needed a bathroom and closet to go with it. See it at Phillips Phamily Phive.

Visit Jena's blog Involving Color and Home to see how she freshened up her hall bath.

10. Tricia's Bathroom:
Tricia found a clever way of dealing with the builder-grade bathroom cabinets that she wasn't crazy about. Visit Little Cottage on the Pond for the story.

Thanks to all the readers who shared their bathroom makeovers with us this week. There were too many submissions to show them all, but I'll be featuring more of them in weeks to come.
(Visited 8 times, 1 visits today)