1. You Never Know Where a Craigslist Ad Might Lead…
I loved this story that Victoria Elizabeth Barnes told on her (very entertaining) blog about her adventures with Craigslist and how it led to an unlikely gem that was hiding under this big blue tarp. The seller described it as an "1890 xlarge mirror shaped like a kingdom" but declined to show her a picture. She went to see it anyway, and it was worth the trip. Head over to her blog to see what was underneath!
2. Have You Dreamed of Fixing Up an Old Farmhouse?
Kim at Living Vintage told me about a town in Texas that's auctioning off this old house to someone who is willing to move it to another location. They bought it from the estate of an elderly man who died and promised his family that it wouldn't be torn down. It needs a lot of work but could be a real charmer in the right hands! Visit Kim's blog for all the photos and details.
I was just amazed when I saw this adorable little camper and all the details that went into it because it's truly little — as in a miniature. Be sure to check out the charming kitchen with the screen door on the pantry that the artist created. I can't even imagine the amount of work that went into this! Messy Nessy Chic has all the photos and details.
4. Jaqui Lividini at Home in NYC
Fashion industry exec Jaqui Lividini gives a tour of her fabulous Manhattan apartment on an online episode of Open House NYC. She says her decor was inspired by Maine and Provence, her two favorite places.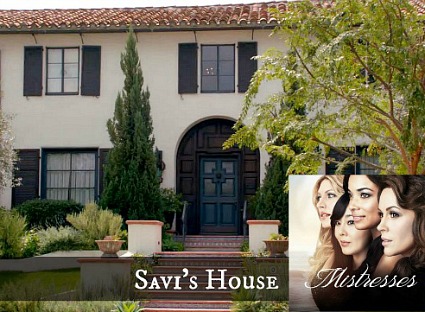 I was happy to hear that the soapy summer drama Mistresses was renewed for a second season. We've got to find out if Savi survived that car accident! And this will give us a chance to spend even more time with those great sets. (If you missed my post about my favorite kitchen on the show, you can see the pics here.)
6. Decorating When You Have Small Kids
How do you decorate and have nice things in your house when your children are still young? It's a challenge that Emily A. Clark addressed on her blog. Love her perspective!
(Visited 1 times, 1 visits today)