A reader named Patra sent me 6 photos she found in the real estate listings that made her ask, "What were they thinking?"

1. "Just hang onto the railing, Grandma, and you'll be fine."
2. This is one of those cases where "measuring twice" could have come in handy…
3. Hear that thud? That's the sound of me falling off this platform every night around 3 a.m.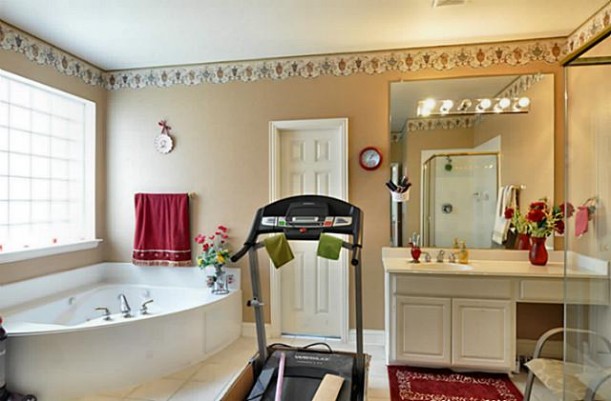 4. Imagine how much time they save getting to the shower after a workout.
5. Watch your knees!
6. Climbing into this shower could be tricky, but I'm not sure those steps are the answer.
Thanks to Patra for sharing these with us. Check her blog The House Enthusiast to see more.
P.S. Visit Funny Real Estate to see more, including…
(Visited 36 times, 1 visits today)