Are you drawn to all-white rooms?
When Country Living's new book Decorating with White arrived on my doorstep, I immediately sat down to ooh and ahh at all the lovely photos in it, including this one of a rustic kitchen in a renovated barn.
Photo by Lisa Romerein.
The book says, "A room painted white provides light, tranquility, and a sense of spaciousness." I agree. We painted all the rooms in our first house white and loved it. We had high ceilings and large windows and the white looked great. The rooms felt big and bright and happy. It was easy to decorate those white rooms, too.
Photos by Lara Robby and Bjorn Wallander.
Photo by Max Kim-Bee.
Bedroom photo by Bjorn Wallander. Photo at top of post by Robin Stubbert.
Another decorating book I was recently sent a review copy of that I enjoyed was House Beautiful Quick Changes: Fresh Looks for Every Room.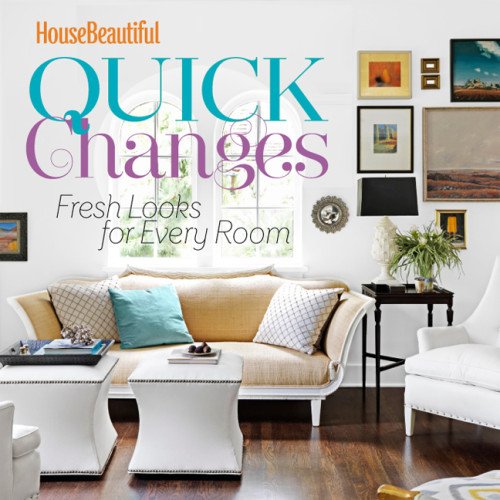 It's only about as big as that photo of the cover above, which surprised me when it arrived. It may be small, but it's filled with great tips for perking up your place.
I love decorating books. Have you read any good ones lately?