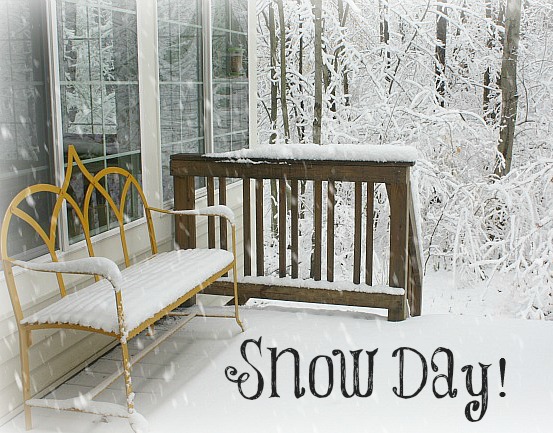 On Tuesday night it started "pouring snow" and by Wednesday morning the school called a Snow Day. Woo-hoo!
There's something thrilling about an unexpected day off, especially when the snow is piling up outside and everything kind of comes to a standstill.
I snapped some photos around the house while the snow was falling and thought I'd share them with you today. Come on in!
We don't use the sunroom as much on the coldest days of winter,
but yesterday we cranked up the heat and settled in to enjoy the view.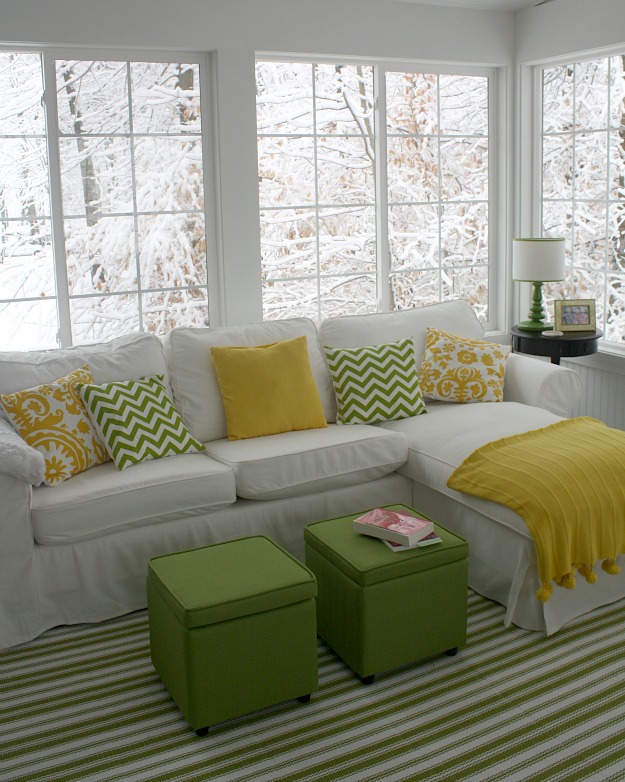 My mom was here and said, "Your backyard looks like Narnia!"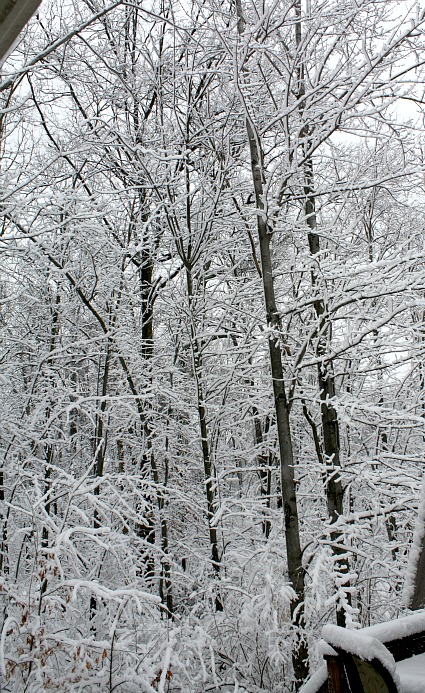 Spring is right around the corner, so we'll enjoy the snow while it lasts.
Hot chocolate, anyone?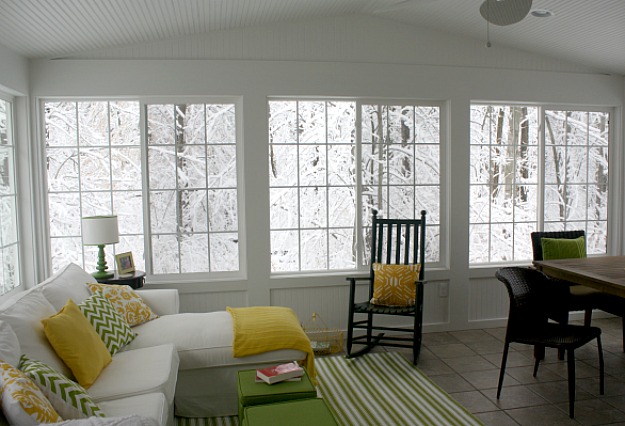 Thanks for stopping by on this cold, wintry day.
Anyone else enjoy a snow day this week?