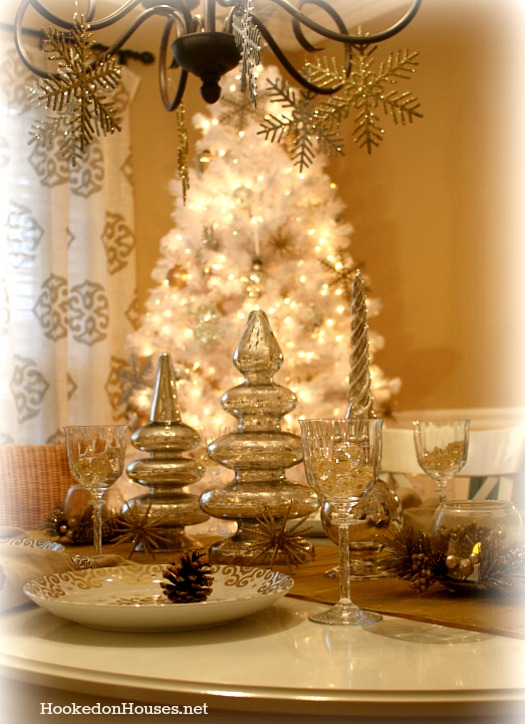 It really starts to feel like Christmas when my daughter Lily helps me glitter up the room with silver and gold. We set the table and light the candles. Turn on the white tree so it blinks merrily at neighbors driving past our house on the street…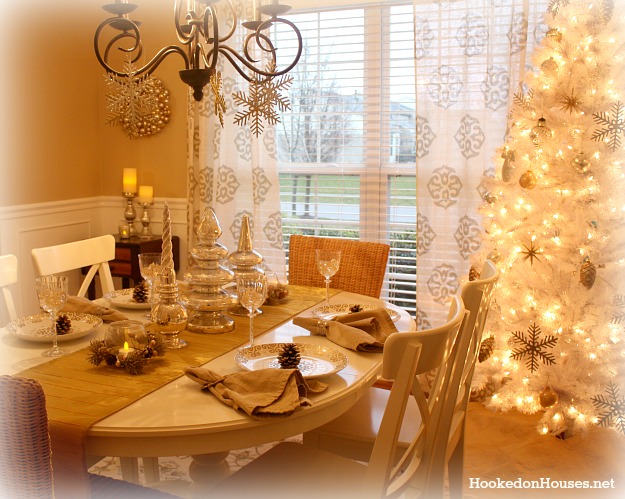 One of Lily's friends was here for a sleepover recently, and when her mom stopped by the next morning to pick her up, she walked in, took a look at the dining room, and then opened her arms wide. "Ahhhh!" she sighed. "Your house just feels good."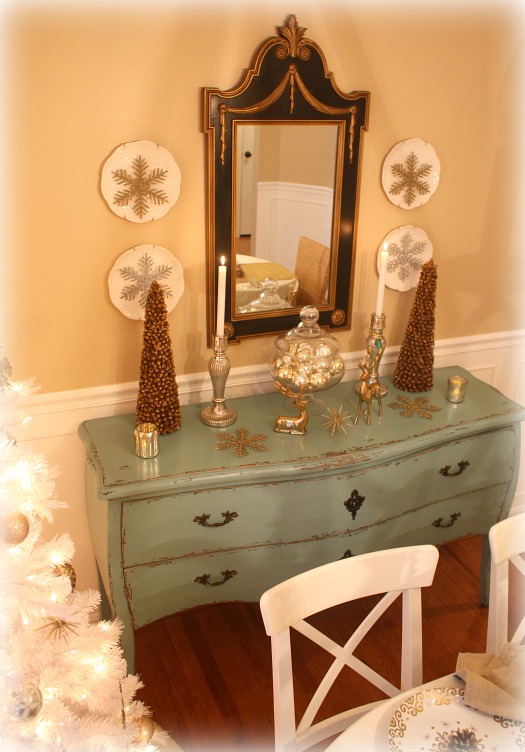 That was one of the nicest compliments I've ever gotten. Despite the general disarray from having a bunch of 10-year old girls running around the house all night, she thought it felt good here. That's what we all really want, right?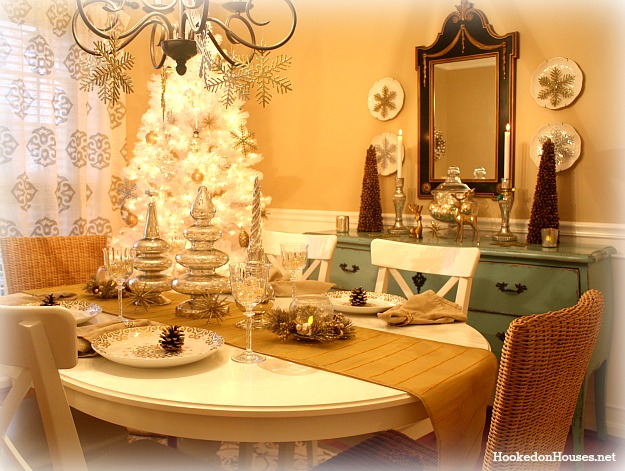 Back when I worked as a design assistant, I got to spend time in million-dollar mansions. And let me tell you, they didn't all feel good. They looked fabulous by the time the designer I worked for was finished with them, but I was usually happy to go home to my humble one-bedroom townhouse with the sloping floors at the end of the day.
My house is not perfect or perfectly designed. I decorate on an IKEA and Target budget. I have a "House Projects" list as long as my arm. But it's home, and there's no place I'd rather be with my family, especially at this time of the year.
However you're spending the holidays, I hope they're filled with love and cheer!


(Visited 4 times, 1 visits today)