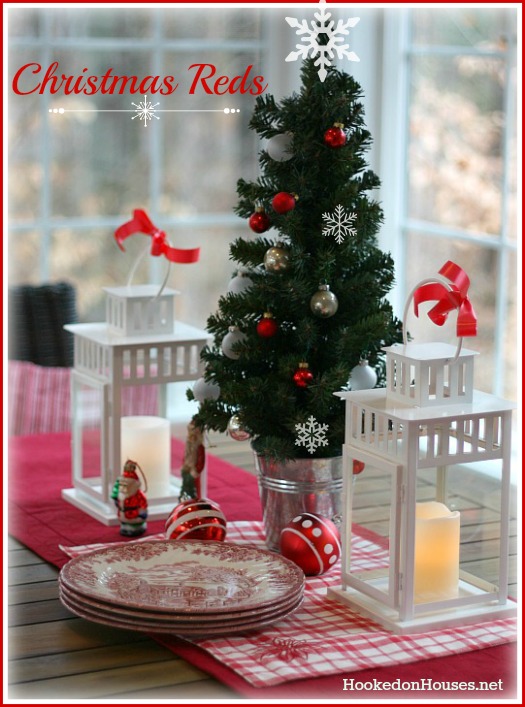 When I was growing up, there were basically two colors to decorate for Christmas with: red and green. It wasn't that long ago that seeing other holiday colors was pretty unusual–in 2008 I posted photos of a blue Christmas that got mixed reviews from readers who felt it was straying a little too far from the traditional.
But now there are so many other color combinations being used out there–pale greens, sky blues, hot pinks, daring purples, you name it!–that I'm actually starting to feel a little old fashioned with my tried and true traditional reds.
I still love bringing the red out every December, though. It just feels "merry" to me.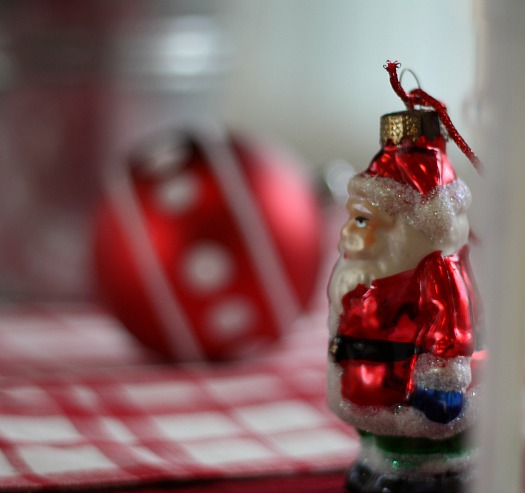 In our last house, red didn't work at all with our furniture and wall colors. I went with burgundy and pink for Christmas, which seemed really daring at the time.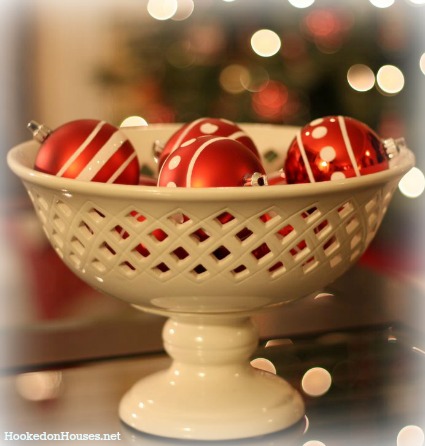 When we moved here and changed to a more neutral palette, I was able to go back to classic red. I had missed it.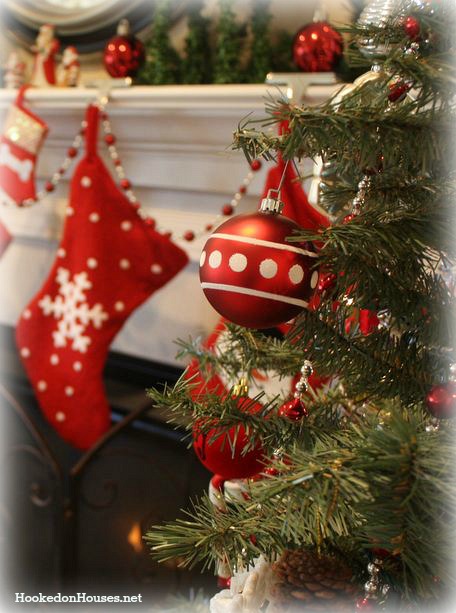 I do love seeing how other people decorate with different colors, though. And sometimes I wish I could try something new. When we turned our front living room into a dining room, it gave me a chance to play around with silver and gold:
I love the way my dining room glows at night with the silver and gold. But I think I'll always have to have a little red somewhere in my house.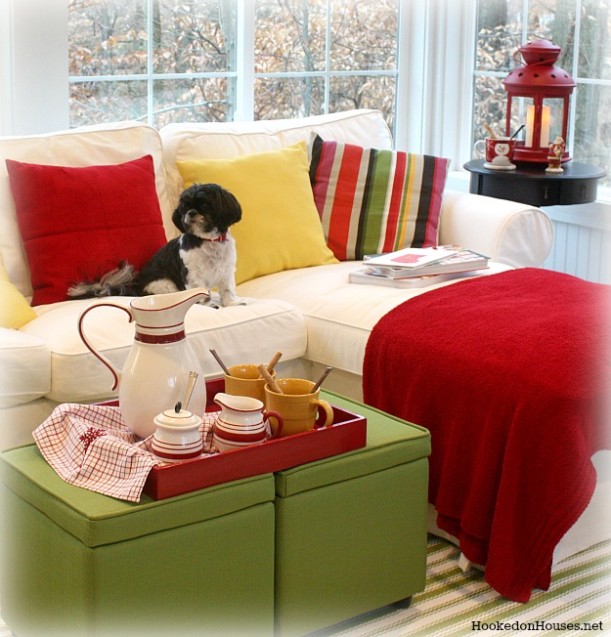 What colors are you using for Christmas this year? Are you trying fresh new combinations or rocking it old-school with red?
P.S. Visit My House to See More!
(Visited 4 times, 1 visits today)