This $11-million dollar equestrian estate in Argyle, Texas, sits on 50 acres. It looks pretty serious and "grown up" from the outside. But inside the owners carved out plenty of space for their interesting collections. The reader who told me about it said it looks like a "fun place to explore." See if you agree!
There's a lot to look at in the Great Room, from the collection of weather vanes to the sliding wood doors:
The monthly mortgage payment for a house in this price range would be about $51,000. *Cough.*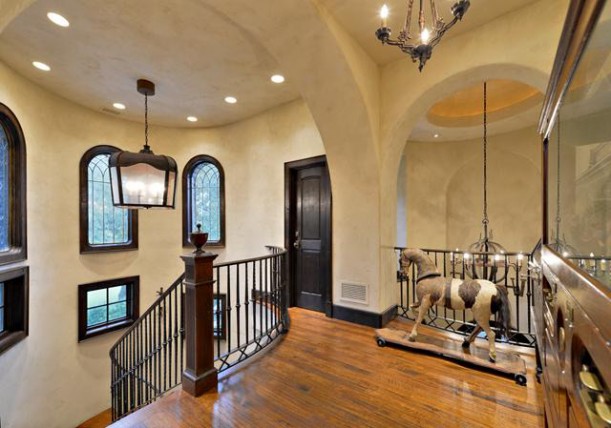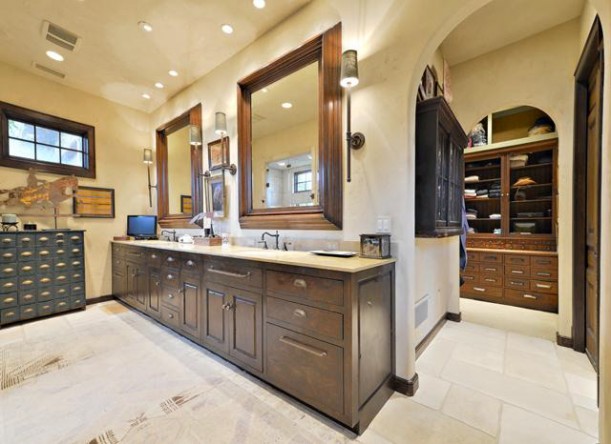 At this point in the tour, we start seeing more evidence of the homeowners' collections and hobbies. I'm not sure I'd ever get my husband out of this game room (or my kids, for that matter):
But if I did, he'd probably head straight to the pub and billiards room next: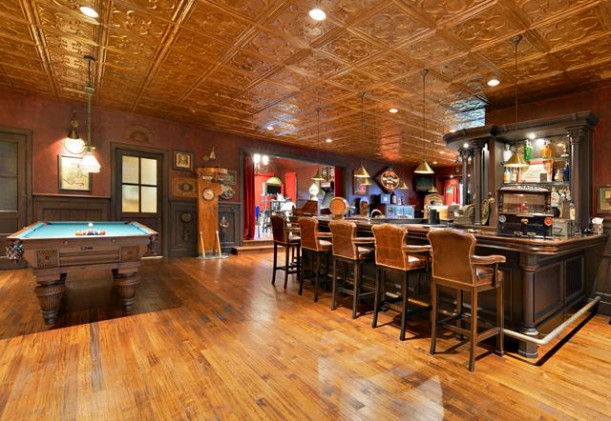 I'd love to get a closer look at all these old novelty games (do they make anyone else think of Zoltar from the movie Big?):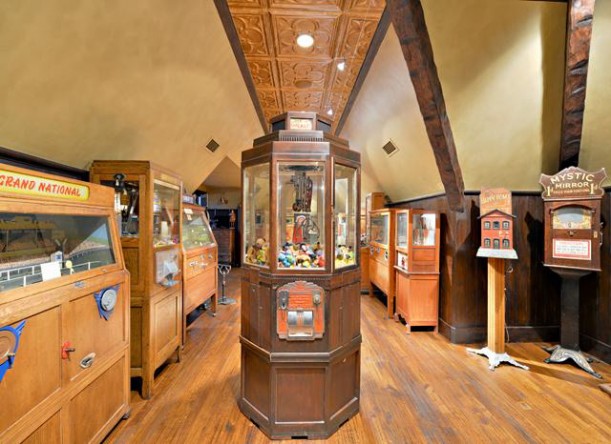 Of course there's a home theater, too. You really would never need to leave home if you lived here.
The collections take up just about every space in the house, including the stairs and landings. It would be interesting to have a chance to look around and hear the stories behind all of their finds.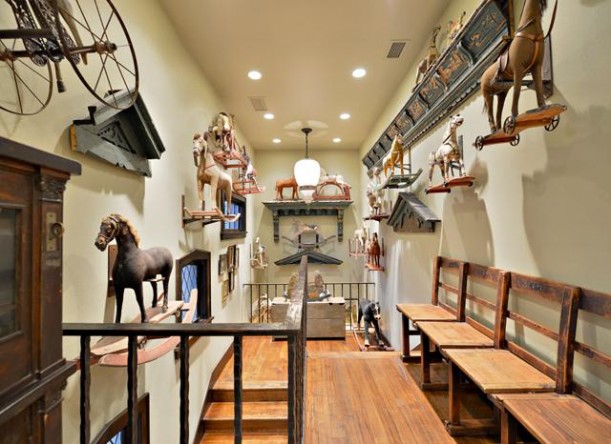 Another fun room–this one devoted to trains: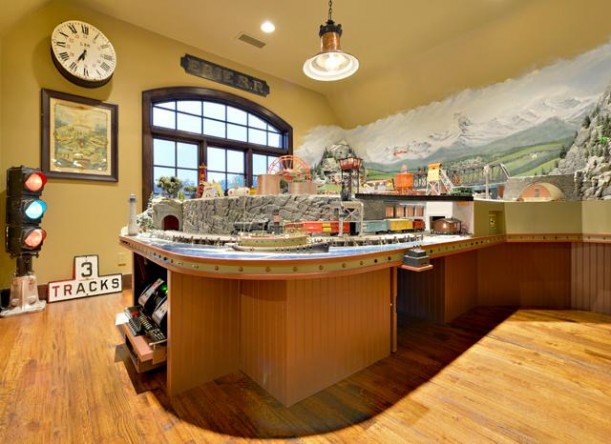 The screened porch on the back of the house looks massive. It's kind of a blank slate. I'd love to add some rugs and color to it.
There's a 3-bedroom guest house, too. Based on this photo, I'd be perfectly happy to stay here and just visit the main house from time to time.
As an equestrian estate, it comes with a "show horse barn, additional barn, round pen, 200′ x 160′ Keiser riding arena, and a 20-acre hay pasture, totally fenced." So, you know, everything your horses could possibly need.
Also on the property: a professional zip-line, saltwater pool, treehouse, and a "trolley car playhouse," which I'd love to see. For more photos and information, check the listing with Vanessa Andrews of Hoffman International Properties.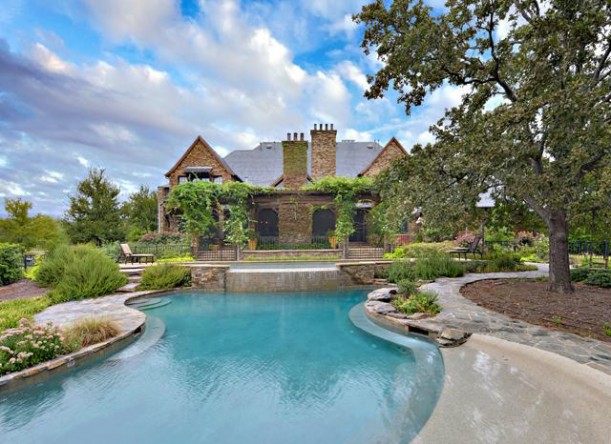 On Sundays I feature interesting properties for sale. Click here to see more! 
Hooked on Horsey Houses?
(Visited 3 times, 1 visits today)