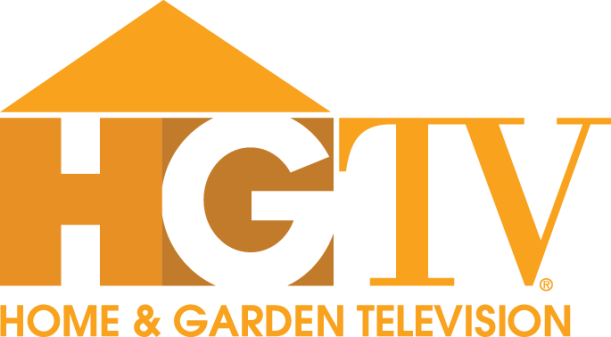 Wondering if your favorite shows will be returning with new episodes this fall on HGTV? Here's the press release they sent me with all the deets about the ones that will be premiering new seasons soon. I was happy to see that Sarah Richardson's Sarah 101 is on the schedule. Take a look and see if yours made the list!
HGTV'S RETURNING SERIES FOR FALL 2012 PROGRAMMING
New York, N.Y. [For Immediate Release] HGTV welcomes fresh episodes of 11 fan favorite shows this fall.

Premiere: Monday, October 1, at 8:30 a.m. ET/PT
Host: Sarah Richardson
In Sarah 101, designer Sarah Richardson gives viewers a back-to-basics crash course in design that breaks every project into simple building blocks, while showcasing her signature tips and tricks to solve homeowner's design problems.
Premiere: Tuesday, October 2, at 11 p.m. ET/PT
Host: Carter Oosterhouse
Million Dollar Rooms provides an all-access look inside the luxurious homes from around the world where the homeowners have spared no expense in creating the most expensive and jaw-dropping spaces. In this season, host Carter Oosterhouse invites viewers to see many spectacular residences, including a $78 million private island estate that boasts a multi-million dollar garage and a Sunny Isle master suite that features $200,000 alligator skin closet doors.
Premiere: Saturday, October 6, at 10:30 a.m. ET/PT
Host: Matt Muenster
Licensed Contractor Matt Muenster and his Bath Crashers crew ambush unsuspecting homeowners, talk their way into their bathrooms, and completely transform the space in three days. Matt takes tired, cramped and truly hideous bathrooms and tricks them out with the latest and greatest in bathroom gear: TVs hidden in mirrors, heated floors, sexy tubs, storage options and above all, jaw dropping style.
Premiere:  Sunday, October 7, at 3:30 p.m. ET/PT
Check out what really goes on behind closed doors as prospective home buyers turn to their extended family members for financial help in order to land their dream home. Cameras catch all the drama and high-stakes pressure of the classic generational tug-of-war as families fight for their property pick and struggle to come to a compromise.
Premiere: Thursday, October 4, at 9 p.m. ET/PT
From construction to completion, Extreme Homes takes an up-close look at some of the world's most spectacular houses ever built. From a seaside house made of refrigerator panels to a spherical home that revolves with the sun – find out what makes these properties unique.
Premiere:  Saturday, October 6, at 7:30 p.m. ET/PT
Host: Sabrina Soto
Designer Sabrina Soto creates the ideal space for homeowners – whether it's a contemporary living room or a sumptuously romantic bedroom. First, Sabrina reveals a luxurious room based on the homeowner's style preferences. Then, piece by piece she and her team shop and create a high-end design that mimics the exact look that fits the couple's budget.

Premiere: Friday, October 26, at 1 p.m. ET/PT
Host: David Bromstad
Four challengers compete in the White Room Studio hoping to walk away as the contest's best designer and winner of $10,000. They are tasked with transforming their empty spaces using only Hershey's candy and merchandise – in under fifteen hours. During this special competition, not only are challengers battling to design a room of their client's dreams, but the clients themselves can win $5,000.
Premiere: Monday, October 29, at 9 p.m. ET/PT
Hosts: Hilary Farr and David Visentin
In each hour-long episode of Love It or List It, realtor David Visentin and designer Hilary Farr compete for the homeowners' final decision to stay or go. Using his insider perspective on the real estate market, David helps target listings for the confused homeowners, while Hilary renovates and redecorates their worn-out home to suit their current needs, raising the home's value. In the end, the homeowners can decide to stay in their newly transformed space or put it on the market.
Premiere: October TBD
From Beverly Hills to the Sunset Strip, Los Angeles is a place where the rich and famous live large and everyone has a dream. For the region's real estate brokers, landing a client and closing a deal can be very competitive. Follow three real estate firms as they build up their roster of millionaire clients, tour spectacular properties and network their way through the competitive world of high-end real estate.
(Note: I Hate My Bath and Selling New York will return, too, in November-December.)

What are your favorite HGTV shows right now? Did they make the list?
The most-searched-for HGTV topics on my blog right now:
(Visited 6 times, 1 visits today)