1. "I might have gotten your kids in a few of the photos I took for your listing, but don't worry, I'll be sure to blur out their faces."
2. Wonder if he's playing dead, waiting to spring on hapless house hunters…?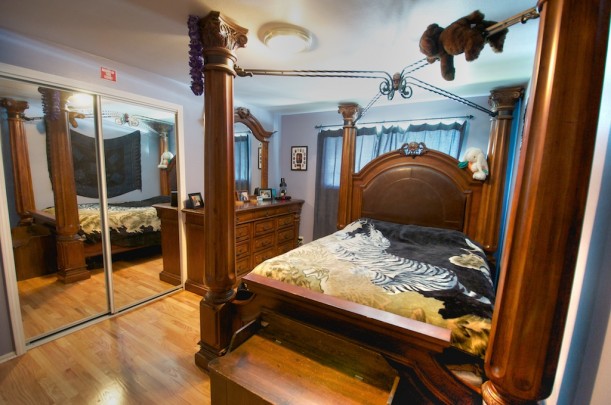 3. If there's going to be an animal hanging overhead, I'll take the teddy bear.
4. Nothing sells a house like a bed in front of a fireplace and a young mother juggling baby bottles and cigarettes.
5. What better way to show your love of Pinot Noir than by painting a giant bottle on a pillar?
6. "Never shoulda believed that agent when he promised to blur out my face…"
Thanks to the readers who submitted these: Corinne, Patti, Andy, Tammy, Barbara, and Allyson.
(Visited 1 times, 1 visits today)