Robin Williams is selling his 600-acre estate known as Villa Sorriso, "which spills over the Mayacama Mountains between Napa and Sonoma Valleys." It's on the market for $35 million, so take a look!

Villa Sorriso For Sale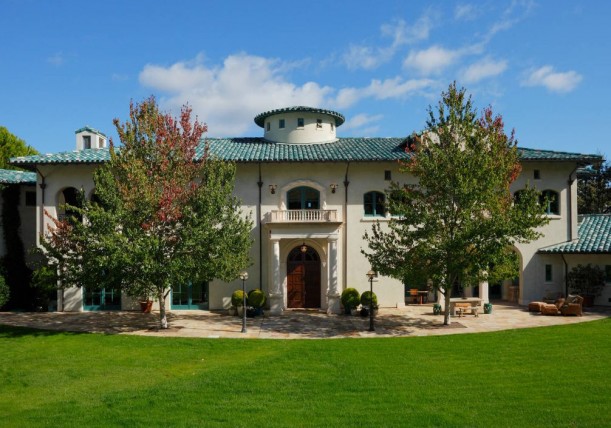 At nearly 20,000 square feet, the house has plenty of room for guests. Heck, you probably won't even know they're there!
According to the listing, there are 5 suites, a library, a theater, an elevator, cellars for art and wine, and a bridge gallery and viewing tower overlooking the valley.
I like that the kitchen is kind of unpretentious. Not like some celebrity kitchens that look like they're only for show.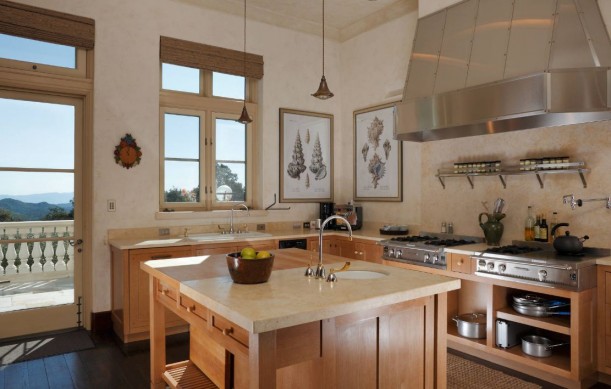 I could imagine hanging out in here, though, and actually cooking in it. Those views from the windows don't hurt.
Interesting to see all the built-in displays in this hallway:
I was kind of surprised by all the blue carpet.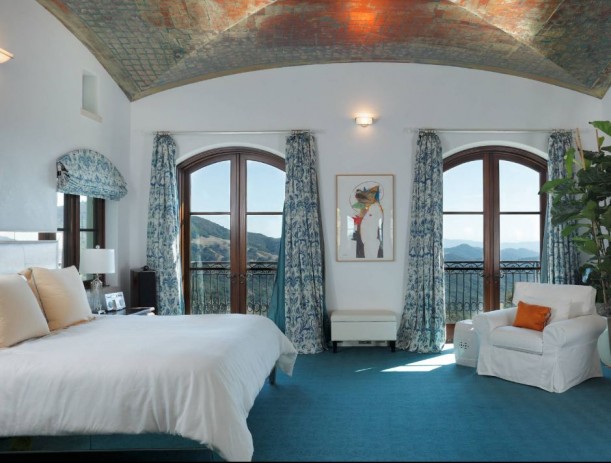 The listing says: "Olives and world class Cabernet Sauvignon grapes are established. Rare end of road privacy, adjoins thousands of acres of protected open space. This fabulous expanse is beautifully cared for by an onsite manager. Accessible within 80 minutes of the Golden Gate Bridge." Sounds good to me!
4/14 UPDATE: It was just re-listed for $29.9 million with Cyd Greer and Joyce Rey of Coldwell Banker Previews International.
1/16 UPDATE: It finally sold, but for a fraction of the original asking price, at $18.1 million. According to the WSJ, the buyers are the Tesseron family of Château Pontet-Canet. They're a family of French winemakers who had been looking for a Napa Valley wine property for several years.

P.S. My favorite Robin Williams house will always be this one…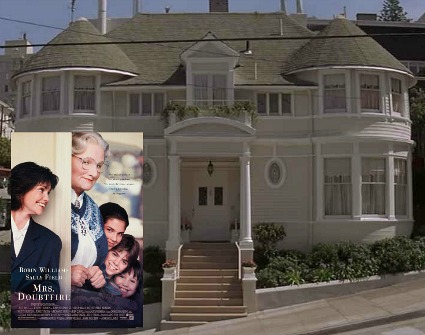 (Visited 125 times, 1 visits today)