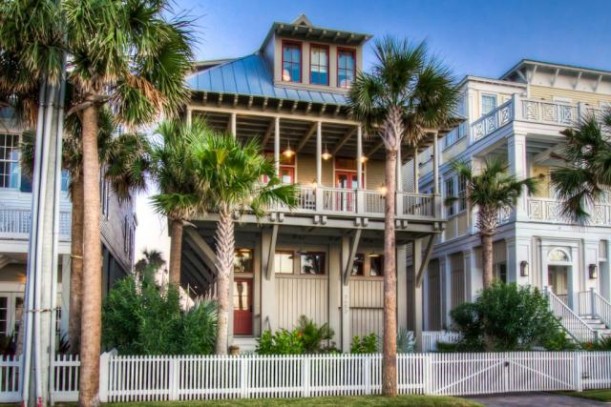 You know, most of the time I'm content to live my simple, non-millionaire life here in Ohio. But whenever I do daydream about winning the lottery, beach houses are involved. I love the idea of having a vacation home like this one on the water. It's listed in the Galveston community of Beachtown, Texas, for $2.25 million. Take a look!
The house belongs to philanthropists Mike and Carol Linn who, according to an article in The Chronicle, "seem to collect homes like some people collect cars." (Now there's a hobby I could get into!)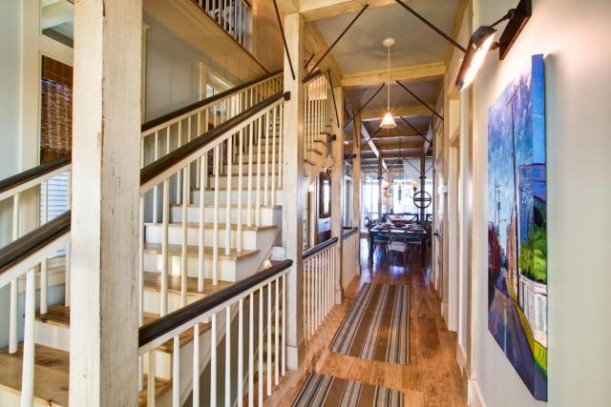 "Greek Revival grandeur and Charlestonesque charm proliferate in the upscale Beachtown development at Galveston's East end, but the Linn's home is unique, with a tin roof and an ambiance fashioned after a bait camp. Albeit a very plush one, designed by San Antonio architect Michael G. Imber."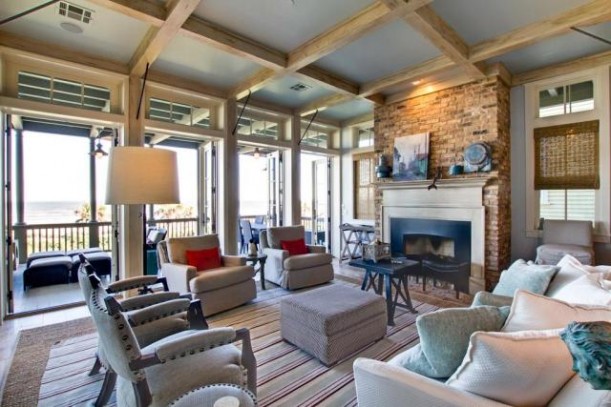 If it looks kind of familiar to you, it may be because Coastal Living featured the house in December 2011 when it was all decked out for Christmas. For instance, here's how that fireplace (above) looked in the mag (photo by Annie Schlechter):
You can see a PDF of the article with all the photos here.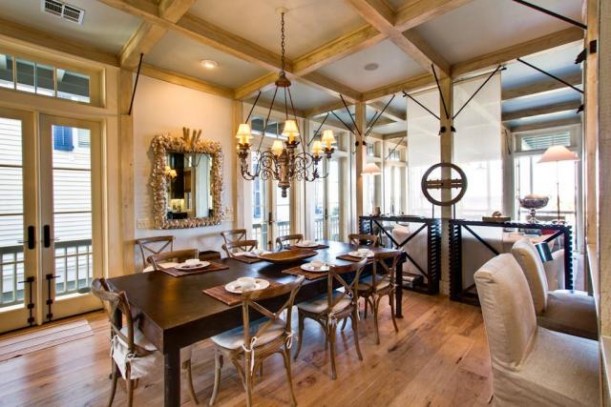 The rooms were decorated by Marcus Mohon with industrial antiques and period lighting fixtures.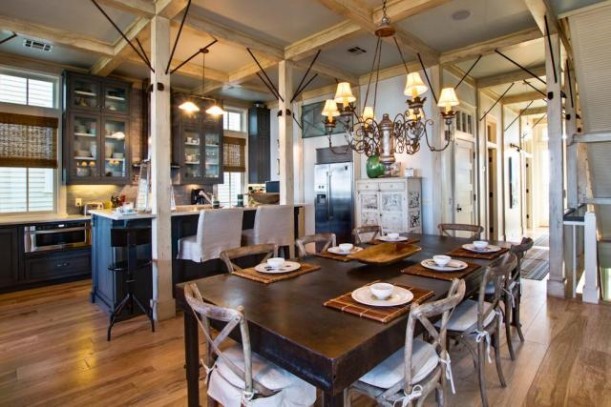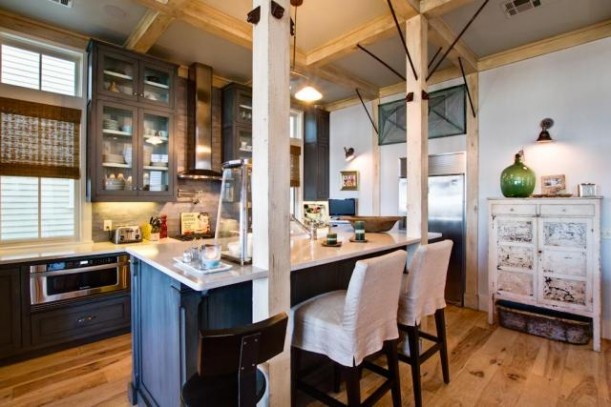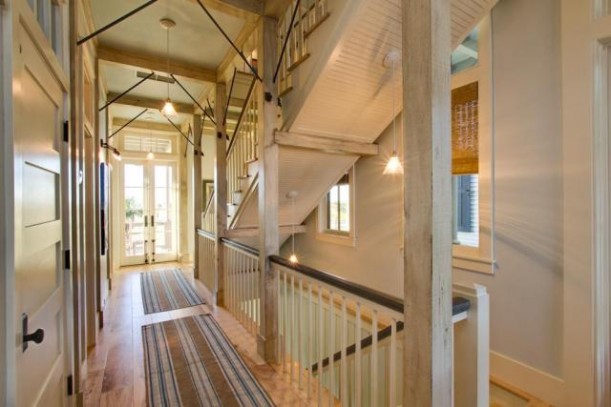 The beach house has 4 bedrooms and 4.5 baths.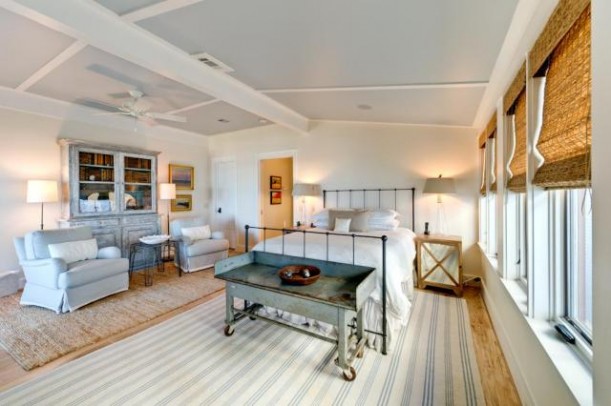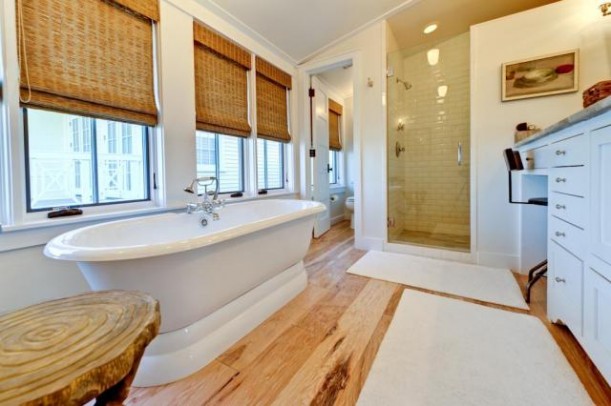 Love how this room has little sleeping nooks on either side: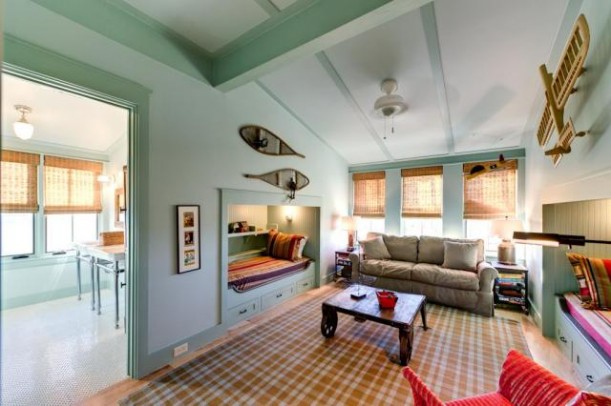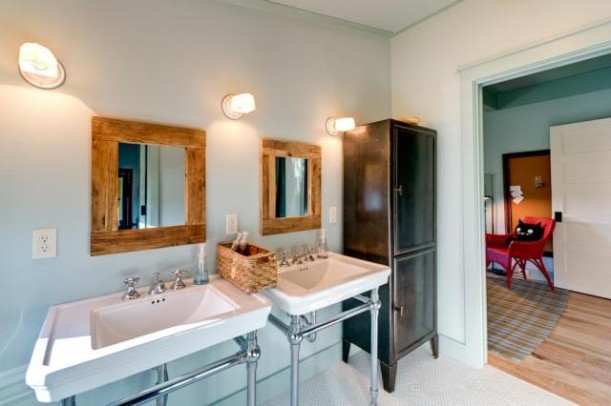 But the best thing about the house might be the big back porch–and the water view: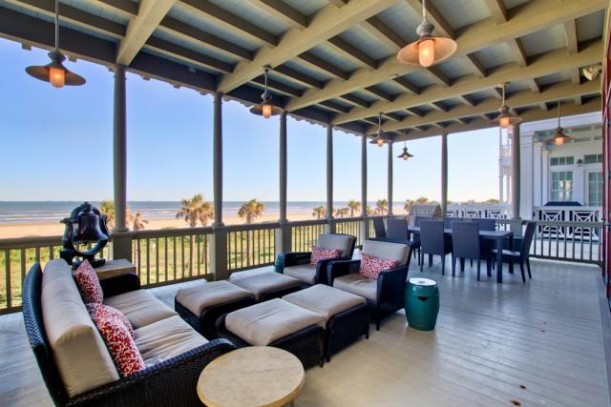 Want it? Check the listing by Dianne McDonough of John Daugherty Realtors. The article on Chron.com has more photos and information, too. Photography by Marc McKinney. Thanks to Shay for telling me about it!
(Visited 1 times, 1 visits today)