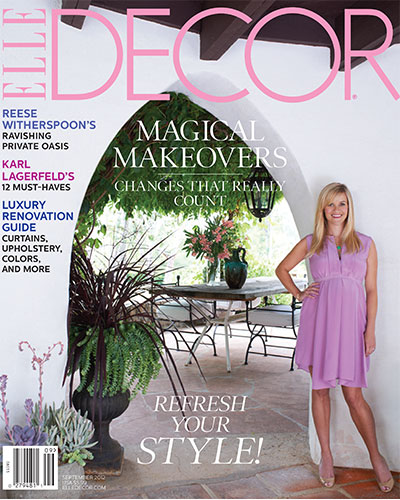 One of the first posts I wrote when I started this blog back in early 2008 was about the new country house Reese Witherspoon had just bought in Ojai, California, called Libbey Ranch.
Last time we saw photos of her house, they were small, fuzzy photos from the real estate listing. So I was excited to hear that Reese gave Elle Decor a tour of Libbey Ranch so we can see how she put her own stamp on it.
Take a look!

Reese Witherspoon's Libbey Ranch in Ojai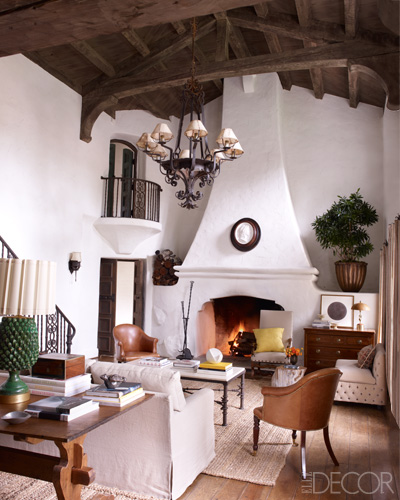 The designer who worked with Reese on the house was Kristen Buckingham.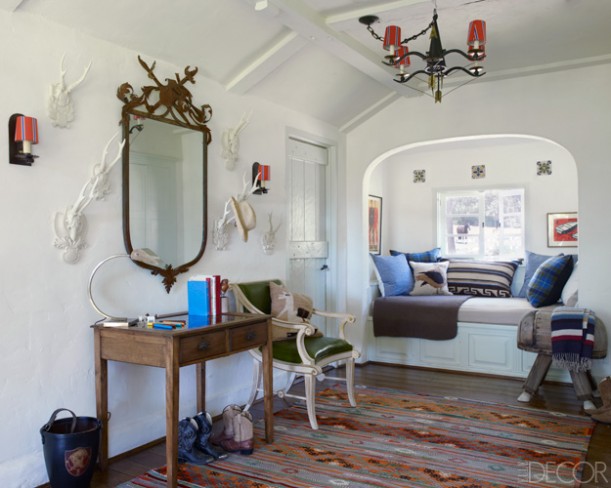 The lovely photos were taken by William Waldron and styled for the mag by Anita Sarsidi.

Visit Elle Decor to read the article by David A. Keeps, photos by William Waldron.