I was sad to hear the news last night that Nora Ephron died at the age of 71. I immediately started thinking about all the classic movies–and movie houses–we have to thank her for. I've featured many of them in my Movie Mondays series over the years. Here are 5 of my favorites!

#1. You've Got Mail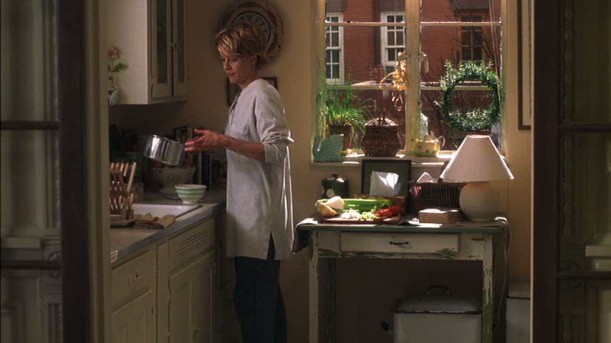 Who could forget Meg Ryan's charming brownstone in You've Got Mail?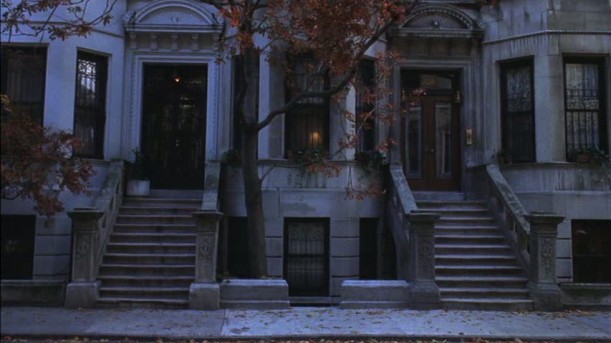 And her bookstore was so lovely that I still get weepy every time she has to close it down.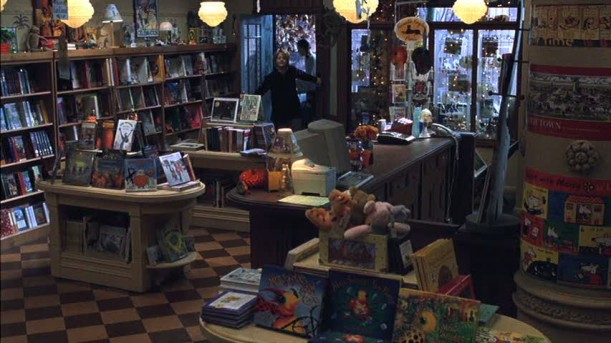 #2. Bewitched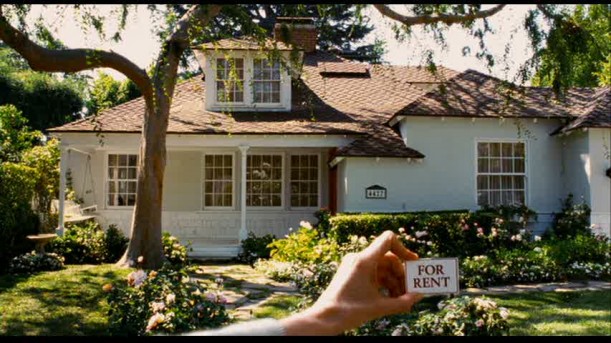 The movie update of the classic TV show Bewitched may have been a bit of a disappointment, but the sets more than made up for it in my book.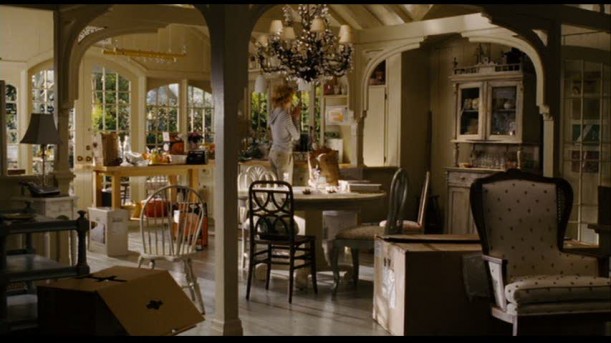 Nicole Kidman's house in the rom com charmed the socks of me and remains one of my favorite movie houses. Who wouldn't want to have breakfast on this patio?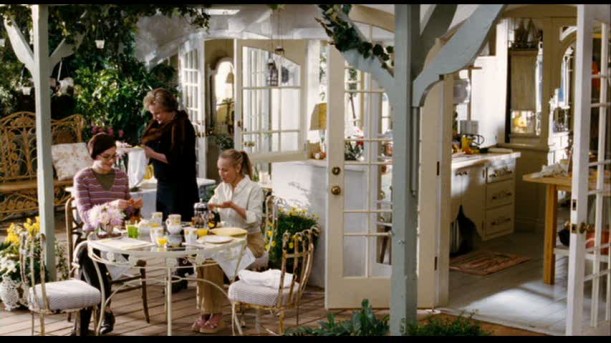 #3. Hanging Up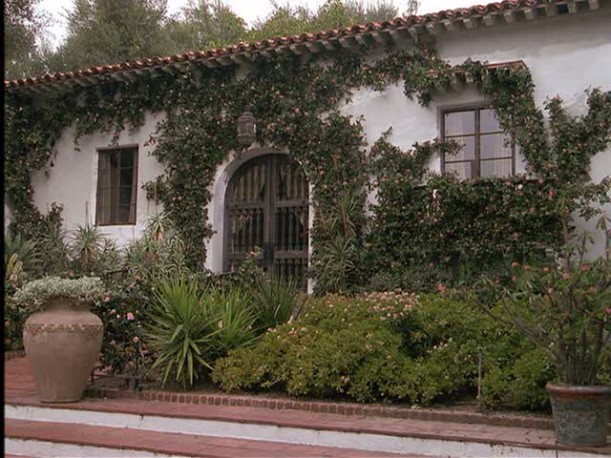 She worked with her sister Delia Ephron on the screenplay for Hanging Up in 2000, about sisters dealing with their difficult father (played by Walter Matthau). The kitchen with all the open shelving was kind of an unusual thing to see at the time.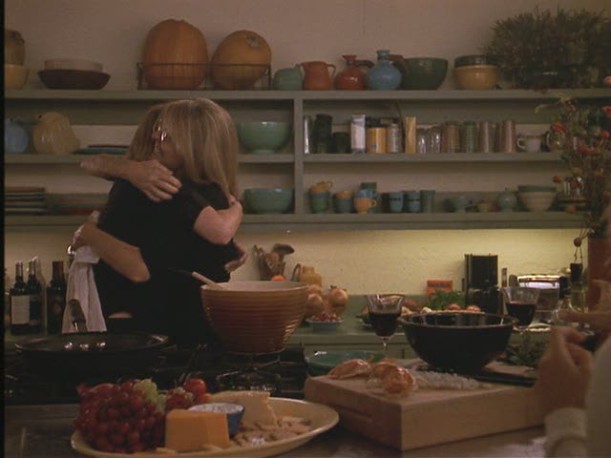 As a bonus, that movie included this stone house in Big Bear that made my heart stop: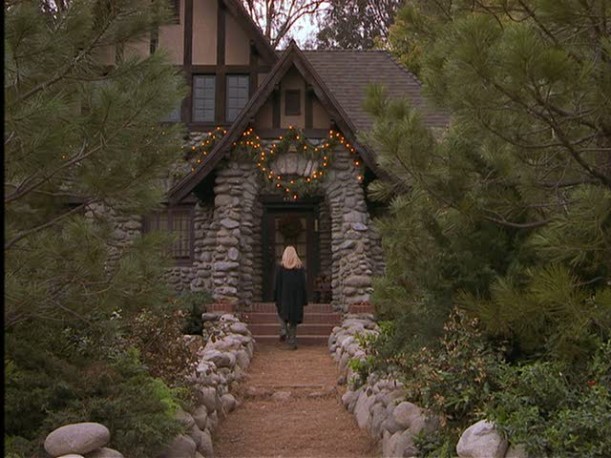 #4. Sleepless in Seattle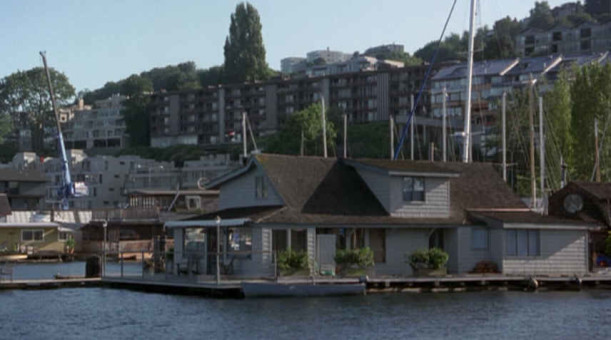 The movie Sleepless in Seattle, which she wrote and directed in the early '90s, had us all wishing we could live on a houseboat!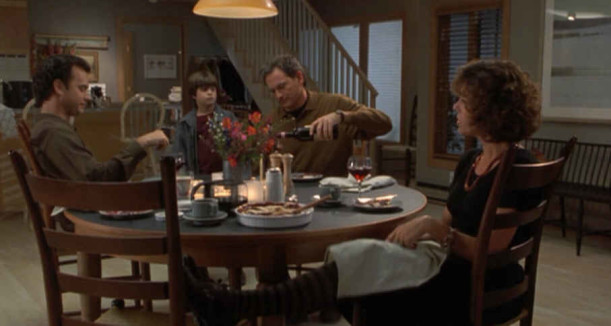 It was also hard to resist Meg Ryan's apartment, which was very pink and shabby vintage: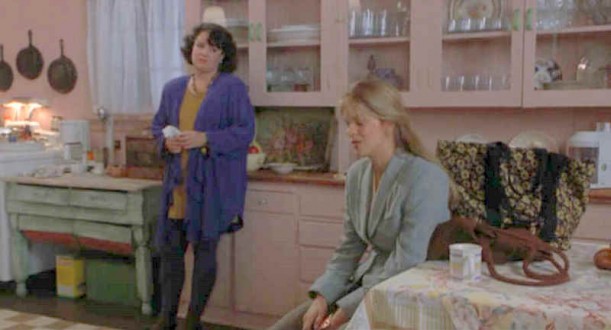 #5. Julie & Julia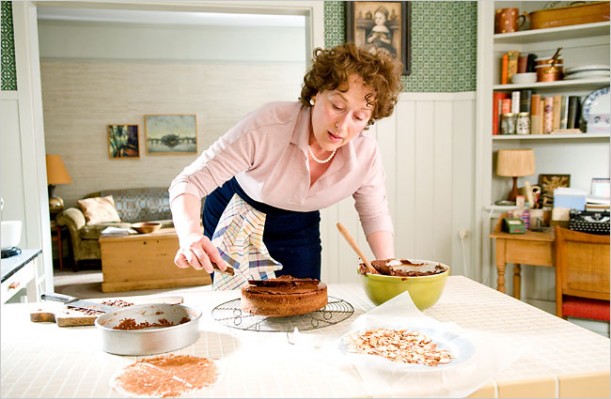 Julie & Julia was Ephron's final film as a writer and director, and she received a nomination for it from The Writers Guild of America (Best Adapted Screenplay). All of the sets were wonderful, but I especially enjoyed the recreation of Julia Child's famous kitchen (the original is now in the Smithsonian, btw).
There are more movies with great sets we can thank her for, like When Harry Met Sally and Heartburn. Do you have a favorite Nora Ephron movie? Or movie house?


P.S. Visit the original posts I wrote about each one to see more:
(Visited 38 times, 1 visits today)