On TLC's reality show The Little Couple this season, we watched as Bill and Jen moved into their new home together.
Because Bill is 4′ and Jen is 3'2″, it was custom built to make their lives easier. But besides practical considerations like lower countertops and doorknobs, the house itself turned out beautifully.
Take a look!

The Little Couple's New House in Houston
I searched everywhere for photos of the front of the house online but couldn't find any, so I took a few while watching the show on TV. As you can see in this photo of Bill on the front porch, even the dimensions of the entry doors were scaled for them, with doorknobs that are placed a little lower than normal: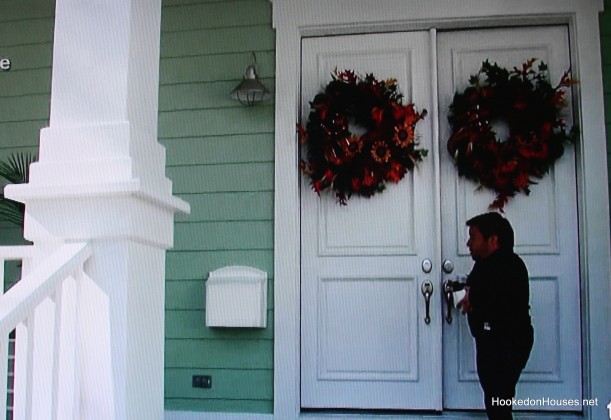 The couple in their new kitchen, which was designed specifically for them:
They live in Texas "where everything," Bill says, "is big…except us."
Love the roomy windowseat in the living room:

The Master Bedroom:
*2017 UPDATE*

For more photos and information about the show and their house, visit TLC.


(Visited 9 times, 1 visits today)