High Point Market, the largest furnishings industry trade show in the world, is kind of like Fashion Week for us decorating geeks. It's always interesting to see what trends emerge from it. Here are 6 things that made a strong showing for the Summer of 2012:
#1. BELGIAN GRAYS & PATINAS
#2. THE LOOK OF ARTISAN AND HAND-CRAFTED DESIGNS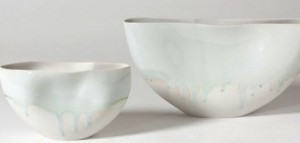 #3. EXOTIC PATTERNS INSPIRED BY MOROCCO
#4. BUTTONED UP & TUFTED FURNITURE

#5. INDUSTRIAL CHIC WITH REPURPOSED OBJECTS
#6. PANTONE'S COLOR OF THE YEAR, TANGERINE TANGO
Some other trends were more of what we've seen a lot of already, like birds on everything ("Put a bird on it!"), various shades of blue, menswear patterns, and chevron (yep, more zig-zaggy fabrics on their way–reports of chevron's death were apparently premature).
You can read the entire report on the High Point Market website, which includes descriptions and more examples of each of these trends, as well as a forecast of what's coming next (think the color purple, whimsical vintage items, and space-age design that the Jetsons would feel right at home in).
Which of these trends are you loving…and which ones could you live without?

Products from the top via Thibaut, Bernhardt, Studio A, Currey & Company, Gus Modern, BoBo, Lexington Home, and Norwalk.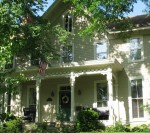 Better Homes and Gardens recently took a survey that I found interesting. They asked their readers all kinds of questions to find out what they…
Here's something that, frankly, I hoped I'd never have to show you--my bedroom. Ugh. I'm imagining horror-movie music playing in the background right now.I have…