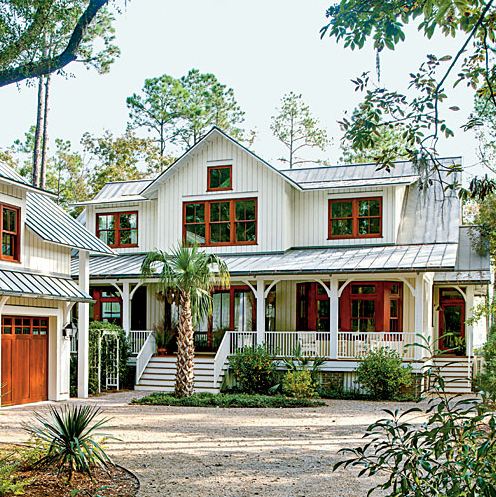 When I saw this house featured in Southern Living magazine, it looked like the perfect place to spend a summer vacation.
Homeowners Patricia and Geordie Cole chose a traditional "Dogtrot" floor plan for their new home, which was designed to keep things cool on hot South Carolina afternoons.
Instead of a typical front door, a series of folding glass ones across the entry fold open to let the breezes flow through: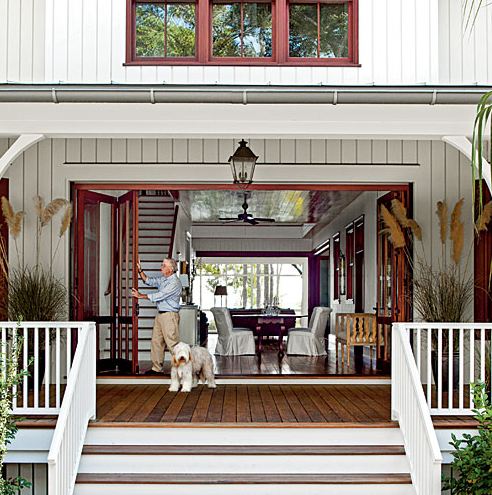 There is a retractable screen that pulls down from the top of the door, so you don't have to worry about bugs.
Jim Kemp explained the concept of a dogtrot house in his book American Vernacular:
One of the more ingenious methods of cooling in the days before air conditioning, the Dogtrot house originated in the southern Appalachian Mountain region.
It is distinguished by an open breezeway that extends through the center of the house, off of which open the rooms.
With this design, cooling breezes flow through the open core and into the rooms where windows on the exterior walls create cross-ventilation.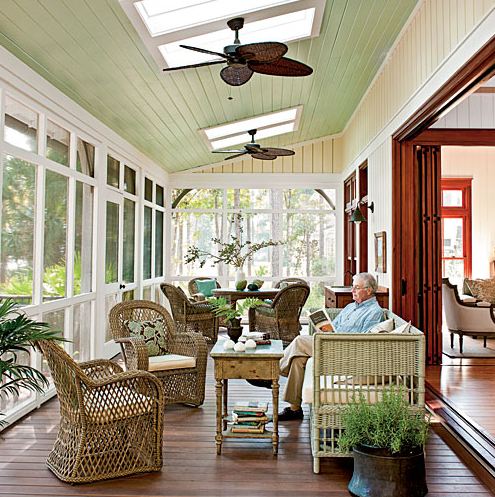 Visit Southern Living to read the article by Mary Katherine Quinlan

and see the rest of the photos by Helen Norman.