Lots of celebrities seem to be selling their houses this month, including these three stars. Here's a peek inside their properties!
Celeb #1: Alicia Keys
The talented singer-songwriter-actress Alicia Keys is selling her 6,000+ square-foot triplex penthouse in Soho that comes with an additional 3,000 square feet of terrace space. Asking price: $17.95 million.
More photos and information about Alicia Keys' cool pad on Zillow.

Celeb #2: Hines Ward
NFL player Hines Ward–who some of us may know from his Dancing with the Stars days–is selling his nearly 13,000 square-foot mansion in Atlanta for $7.5 million.
More photos and information about Hines Ward's listing on Yahoo! Real Estate.

Celeb #3: Kara DioGuardi
Former American Idol judge Kara DioGuardi has put her fabulous  7,600 square-foot home in Studio City, Calif., on the market for $10 million.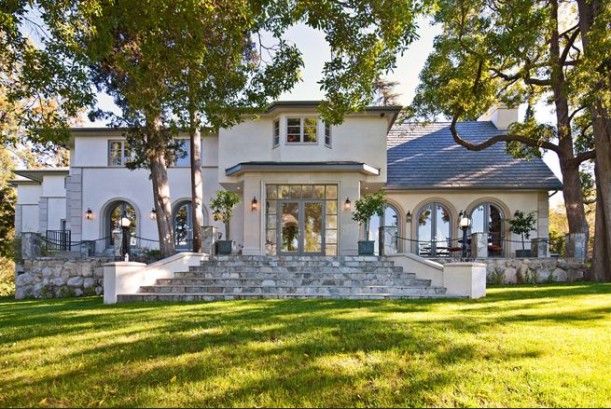 More photos and information about Kara DioGuardi's Studio City home at the Wall Street Journal. (Photos by Simon Berlyn.)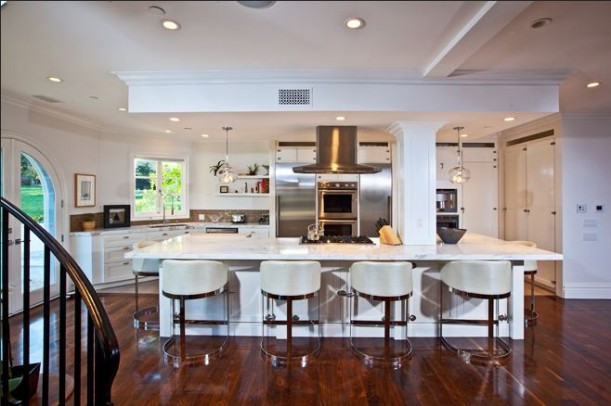 Do you have a favorite? You wouldn't have to twist my arm to live in Kara's place…
Click Here to See More Celebrity Houses
Here are 6 of my readers' houses on the market right now. Take a look and spread the word! #1. Custom-Built Brick 2-Story in Tennessee…
Sharon Osbourne loves real estate. She told Architectural Digest that she frequently gets "itchy feet" to move: "We've never stayed in any place longer than…