Can you believe it's March already? I thought I'd take a moment to mention some things that are going on in my life behind the scenes of the blog (look away now if you're not interested in stories about dogs and children!).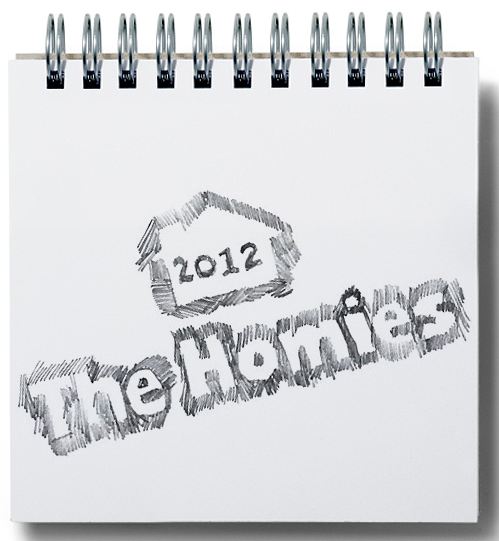 1.First off, I want to thank those of you who voted for my blog in the annual Apartment Therapy Homies. My dad is upset with me because I haven't been asking you guys for votes. He says, "I went through the entire list of nominees and your blog is the best!" Isn't that sweet? (I should add his endorsement to my sidebar: "Your blog is the best!" says Julia's dad. Ha.)
I think Hooked on Houses has only gotten about 50 votes so far, and voting ends tonight, so it's a long shot, but if you feel like voting for me, click here. And if you don't, that's okay, too–but don't tell my dad I said so. 😉
2.This weekend we're celebrating my son Jacob's 17th birthday. I've been looking through old photos like this one from the year he was born and it's hard to believe so much time has passed so quickly (sniff!). He's much taller now, but he still has the same great smile. I'm so proud of the young man he's become. Happy birthday, Jake!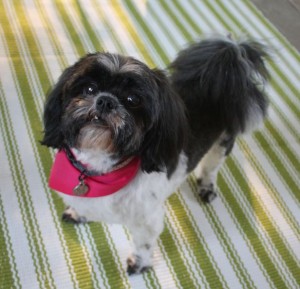 3. A lot of readers have asked how my dog Maizie is doing. It was about a year ago that we adopted her from a rescue organization in bad shape–she was underweight, with a broken jaw. She had two surgeries but her poor little mouth was still kind of a mess. This week the vet did a little more dental work on her and extracted 5 more damaged teeth. She should be a much happier pup now. She is the sweetest dog ever, and much tougher than she looks. Maizie has come a long way in a year! You can read her story here.
(When we were handed the bill for her dental work, to the tune of $440, my daughter's eyes bugged out. She looked at me and said, "If you worked here, you'd be RICH!")
4.My daughter Lily wants me to let you know she has her own blog now, called Hooked on Webkinz. She also wants you to know that it's not just about Webkinz–it's about all the things she's interested in, "like Barbies and dogs." She works very hard on it. Someday I'm going to put her to work for me, writing more posts like this one.
5.I signed up for the Haven Conference for "house bloggers" (and their readers!) that's taking place in Atlanta in June. I haven't figured out how I'm getting there or any of those kinds of details yet, but I wanted to grab a ticket before they were all sold out. I'm excited to see some of my blog friends there, like the ones pictured here who are organizing it. Anyone else planning to go? I'd love to meet you if you are!
Happy Friday, everybody! -Julia 🙂
P.S. I should also take this opportunity to thank my tech helper extraordinaire, who has been doing lots of work behind the scenes over the past few months. For instance, she's the one who reorganized my TV/Movie Houses and Celebrity Houses pages to make them easier to read. Thanks, Zalary!
(Visited 1 times, 1 visits today)