When I saw this orange stenciled wall in Shoshana's living room over at her interior design blog Love Your Room, it stopped me in my tracks. How fun is that clover-shaped pattern? I would never think to do something like this, but I like it.
Here's how the room looked before it got the stencil treatment:
Shoshana, an interior decorator in Pennsylvania, created her own stencil out of poster board (she shows you how on her blog). Then, after tracing it in rows across one wall, she began painting it with Sherwin Williams' Caribbean Coral:
Here's how it looked after the stenciled wall was finished and the room was put back together: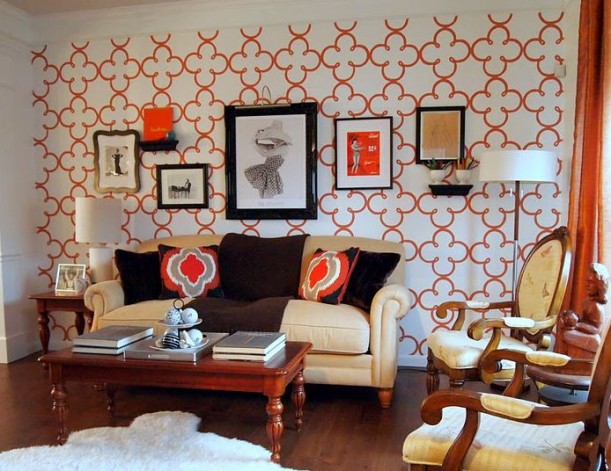 Orange may not be your thing, but you can see how a simple pattern can really change the look of a room. It makes me want to stencil something around here! (Or, better yet, have her come over and stencil something for me–ha.)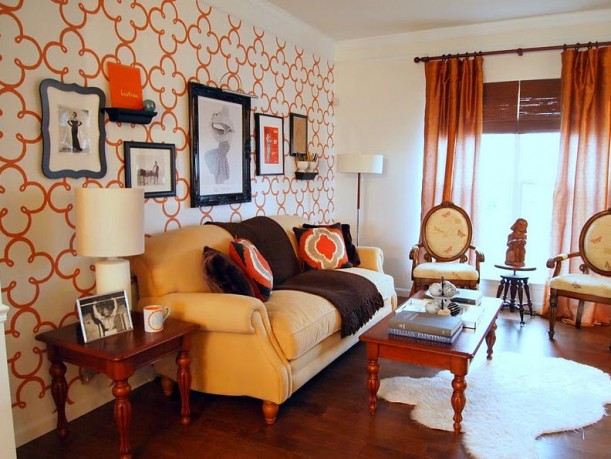 For more photos and step-by-step instructions showing how Shoshana created her stencil and painted the wall, visit her blog Love Your Room.
I'm also inspired by the stencil that Roeshel did in her stairwell over at DIY Show Off:
It's a more subtle look if you're not ready to go full-on clover orange. I love 'em both! You can see Roeshel's makeover on her blog.
Have you stenciled anything lately?
More Before & Afters:
It's been a while since I've written a "Save This House" post featuring one that deserves to be rescued, but the minute I saw this…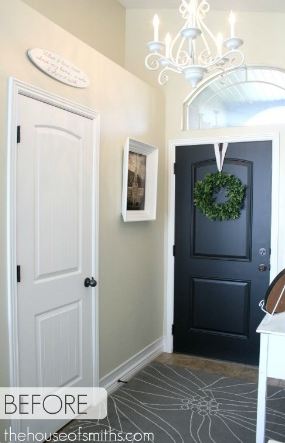 See that standard coat closet? Shelley, who blogs at The House of Smiths, says they never used it for more than "a dumping ground," so…