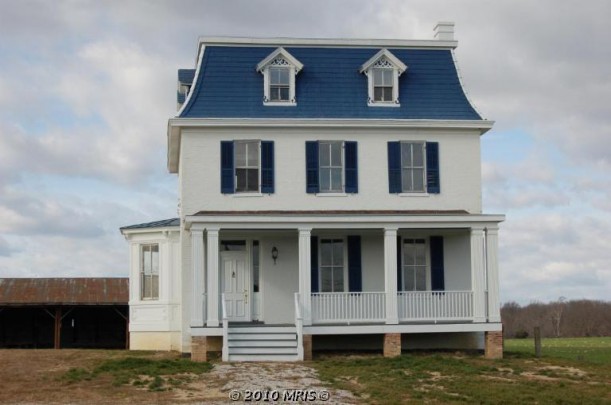 It's been a while since I've written a "Save This House" post featuring one that deserves to be rescued, but the minute I saw this great old Second Empire-style manor in Maryland on Old House Dreams, I knew it was a perfect candidate.
It has actually already been rescued from demolition, having been safely moved to this new location.
A site dedicated to Talbot County history shows photos of Mulberry Hill Farm as recently as 2007 standing vacant on its original site. Here's one of the photos (you can see more here):
Then they moved it:
And they reopened the original porch that had been closed in:
It got a fresh coat of paint, too:
The interiors still need a lot of work, but the potential is definitely there:
Love the built-ins and all the woodwork in the house.
This poor kitchen might need more help than any other room: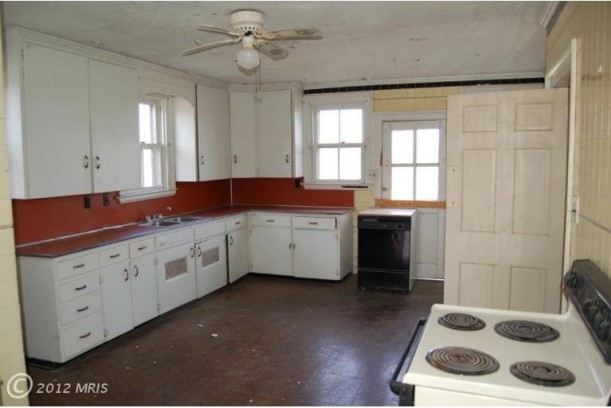 It's nice and big, though! And check out those back stairs:
There are 5 bedrooms and 4 baths.
The listing price is $325,000. The 3-story house sits on 2.69 acres of farmland that appears to include a barn.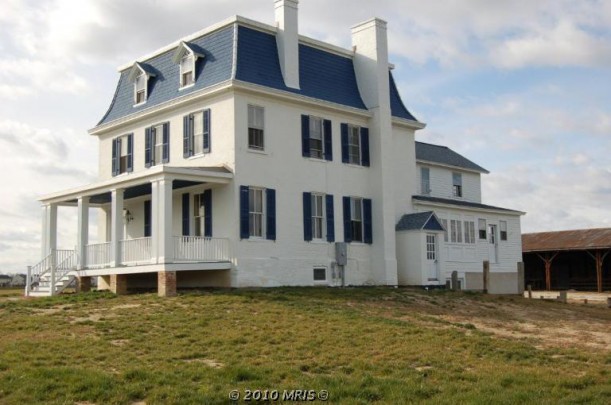 When I see a house like this, I start imagining how I'd like to fix it up and how beautiful it could look. If you could be the one to save this gem, what would you do with it? Any ideas?
For more photos and information, check the listing and Old House Dreams. (Thanks, Katie!)
Remember the Inn from Nights in Rodanthe?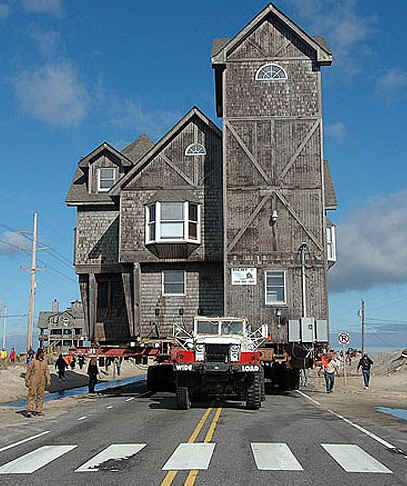 I've gotten a few questions about this one lately from readers asking me if it was ever rescued (it had been condemned at one point). The answer is yes! It was moved to higher ground and given a top-to-toe reno to look like the sets from the movie that made it famous. It's open as an inn again. You can read the whole story and see the before and after photos here:
The Inn from Nights in Rodanthe: Rescued and Renovated
(Visited 11 times, 1 visits today)