When Tori Spelling and husband Dean McDermott sold their house in Encino last year, I just kind of assumed it was because they wanted a bigger place for their growing family (baby Hattie was born in October). Instead, they downsized to a smaller, more modest 2,300 square-foot house in Malibu.
Not that there's anything wrong with that. It's kind of refreshing, actually. Take a look and see what you think!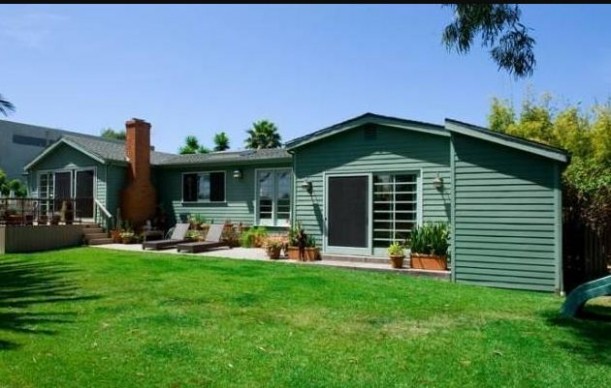 Their former home had 6,700 square feet with 6 bedrooms and 6.5 bathrooms, so they'll have about a lot less space in the new place–not to mention 3 fewer bedrooms.
It's near Point Dume, which is where Howie Mandel's house is that we looked at last week.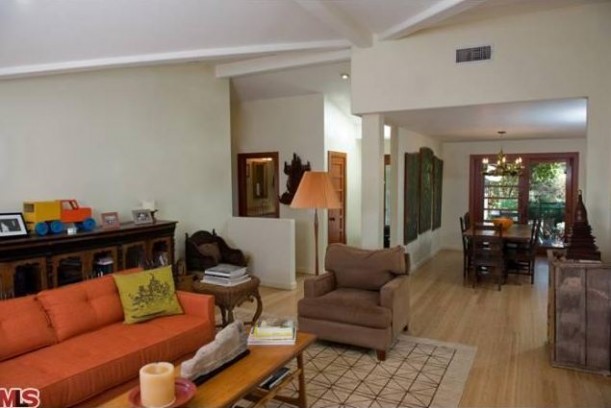 The house sits on nearly 2 acres, so they'll have plenty of room for all of their animals to run around. Tori says she wants to grow their own food on it, too.
Tori just wrote a post on her blog about the reclaimed-wood floors they installed in the new house.
On their show "Home Sweet Hollywood," Dean said their Encino house was "so big we lose track of each other." Tori said they wanted to move to a "smaller, cozier house and focus on being a tight family unit as our family grows."
One of the 2 full baths:
The master bedroom seems to have an awkward layout, with the bed in its own separate room: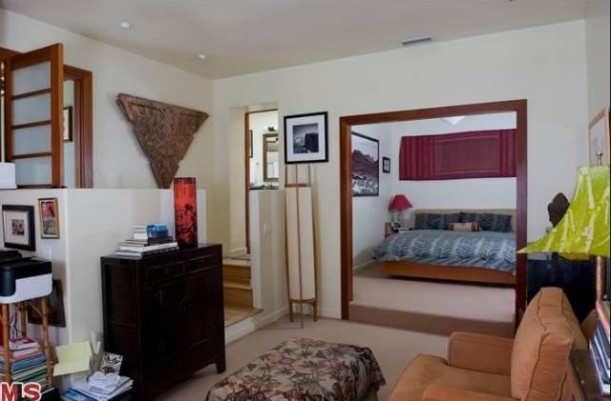 They reportedly paid $2.4 million for the new Malibu pad. Are you as surprised as I am that they downsized this much? I'm sure Tori will use her mad decorating skills to transform this place into something special. I just hope we get to see the results!
P.S. You can see pics of Tori and Dean's former home in Encino here. I especially loved the makeover she gave their family room.
(Photos via NBC New York.)
*4-12 UPDATE: They already outgrew this house and put it back on the market. Read about their latest move here.*
Howie Mandel is selling his Cape Cod-style home in Malibu for $7.25 million. It has about 7,000 square feet and sits on an acre of…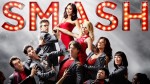 After the relentless hype about the new TV show Smash on NBC, I tuned in expecting to see some singing and dancing (it's about the…