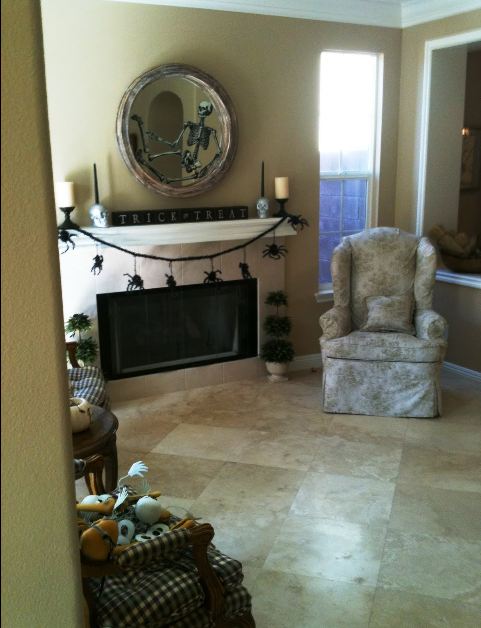 This living room really didn't look so bad in the before photos–just a little bare (and I'm sure the Halloween decorations were only temporary!). But when I saw what designer Alison Royer did with it over at BDG Style, I was amazed by the transformation.
One of the first things I noticed was what a difference the new moldings around the fireplace made. Wow!

The fireplace looks so much more substantial now. Love it.
The view of the staircase from the living room is beautiful, too: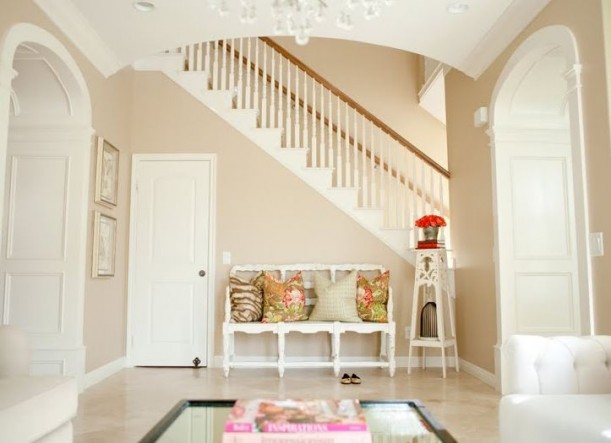 Aren't those arched doorways fabulous? And I'm loving that white bench.
I'll let you hop over to see the rest of the gorgeous photos, taken by Ashlee Raubach, on Alison's blog BDG Style. I've been daydreaming over them all morning…
(Visited 1 times, 1 visits today)