"A house can reveal the extent of your assets, but a home reveals the expanse of your heart."

-Victoria Moran
Heartfelt wishes for a merry and bright holiday weekend wherever you are and however you're celebrating it! xo Julia
P.S. While I'm busy eating baking Christmas cookies, here are 10 seasonal posts you might have missed…
1. Do You Fake It at Christmas or Keep It Real?
3. My Favorite Photo with Santa Ever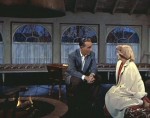 4. "White Christmas:" Columbia Inn in Pine Tree, Vermont
5. Caption This: Santa in the House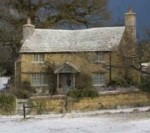 6. Iris's English Cottage in "The Holiday"
7. A Restored Victorian Decorated for Christmas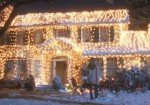 10. Can You Name These 10 Christmas-Movie Houses?
(Visited 1 times, 1 visits today)