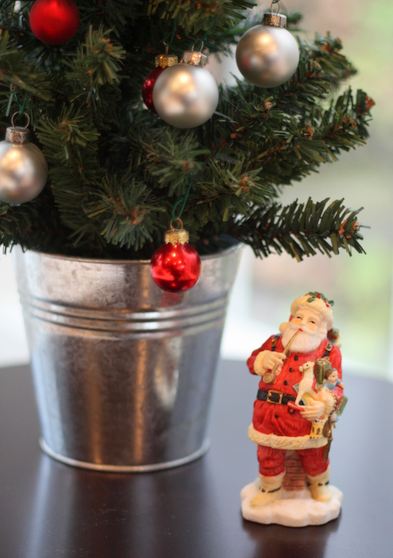 Welcome to my 4th Annual "Hooked on Holiday House Tours" linky party! I always think it's fun to see how everyone decorates this time of year. The amount of creativity out there in Blogland is kind of mind boggling!
I've noticed a trend toward much more natural palettes, which is very pretty–lots of pale greens, silver, and white. I'm still rocking it Old School in my family room, though. There's something about that Classic Red that always feels "merry" to me.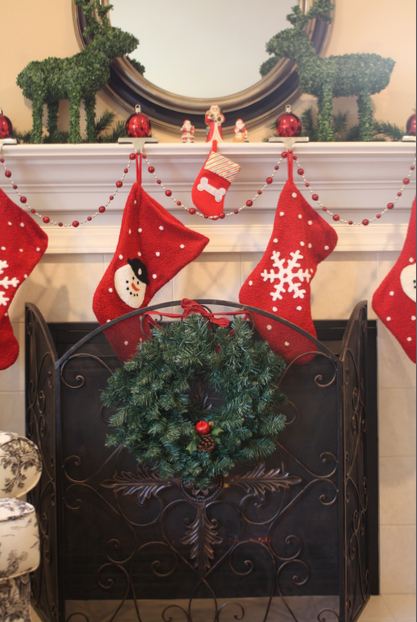 This year I added a couple of reindeer "topiaries" to the mantel and a wreath to the fireplace screen.
Oh, and we have a new little stocking in the middle for our sweet pup Maizie, who joined our family this year. Santa will be giving her way more treats and dog toys than will fit in that tiny stocking, though!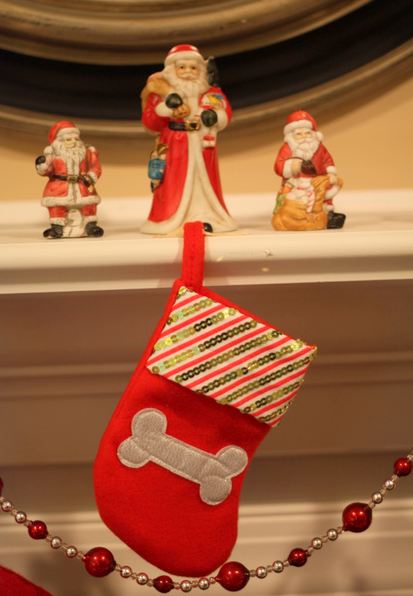 That's our Christmas album on the ottoman below that we add new photos to every year. We're on our third album now–the first one started with my childhood Christmas photos and have continued on every year since.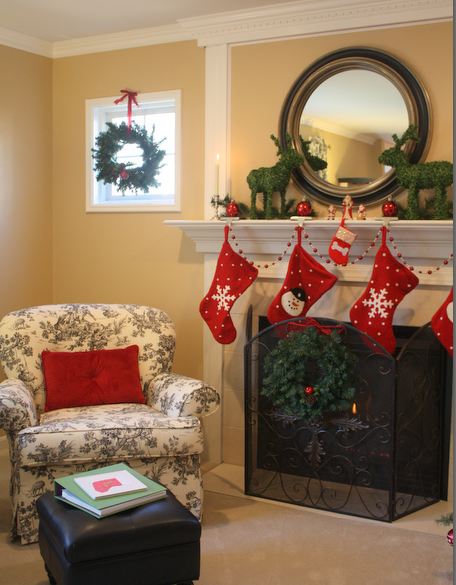 This is the kids' tree, where they hang all of the family ornaments we've accumulated over the years.
I let my daughter Lily direct most of the tree trimming this year because she really gets into it. She enlisted the help of her friend Megan, since her older brother quickly lost interest in the project…. Her dad and I were instructed where to hang the higher-up ornaments on branches she couldn't reach. 🙂
I've been having fun decorating my new sunroom for Christmas this year, too, and I'll show you that–as well as my gold and silver dining room–soon.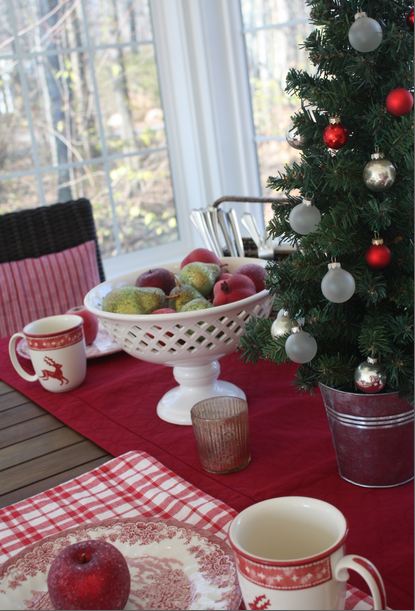 But right now I want to step aside and let you show us how you decorate this time of year. If you have a blog and want to share photos of your house, all you have to do is paste the permalink to that post (not your general blog address) below. And if you want a "party button" to add to your blog, here it is (right-click on it to save it to your computer):
P.S. Melissa is having a linky party over at The Inspired Room, too!
(Visited 27 times, 1 visits today)