Now that Jennifer Lopez and Marc Anthony have split, she's reportedly making a fresh start with a new shingle-style house in the Hamptons looks like the perfect place for it. The nearly $18 million Mecox Bay estate where Lopez will live with cutie-pie twins Max and Emme (shown here in an ad they shot for Gucci) sits on 2 acres in the exclusive Water Mill area with beautiful bay and ocean views.
*10/1/11 Update: Now I'm hearing that Jennifer Lopez changed her mind and didn't buy the house after all. Whether the sites reporting it got the info wrong or not, it's a fun one to look at!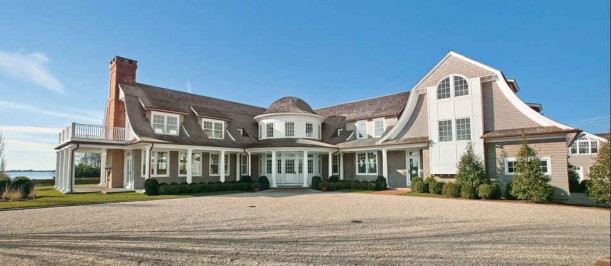 The 14,000 square-foot house was designed by architect John Laffey and built in 2010. The rumors have been swirling that she might buy this house for weeks, but People magazine just confirmed it.
Looking up into the rotunda: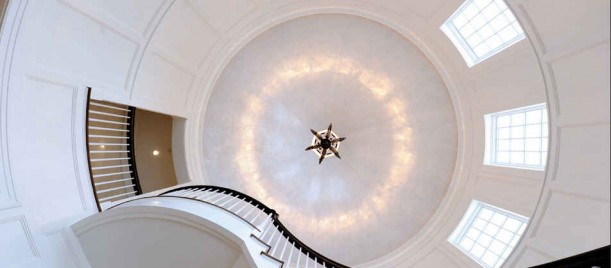 First Floor Hallway:
Living Room:
Dining Room: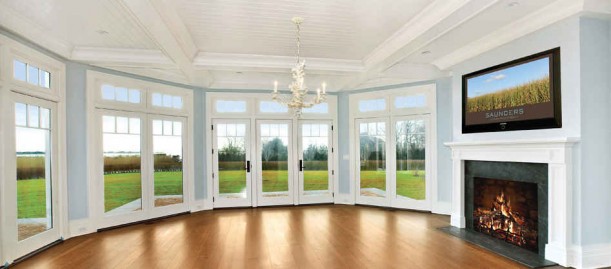 It looks a little stark and cold since it's empty, but I imagine it'll be gorgeous once it's furnished and decorated. I hope she'll let a magazine photograph it like Veranda did with her place in California. This is my kind of house. I love all the windows and the woodwork. Wouldn't mind the 7 fireplaces, either.
Library: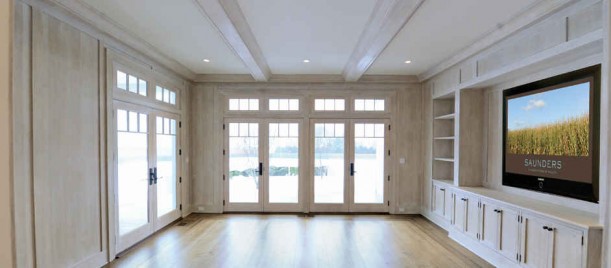 The house has 7 bedrooms and 9.5 baths. The master is so big I thought it was a living room at first:
Master Bath:
The "Junior Suite:"
Upstairs Landing: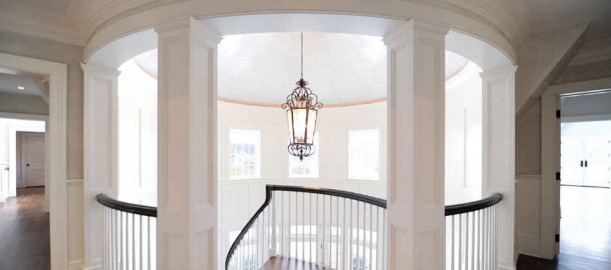 There's a fireplace and TV for people using the spa outside: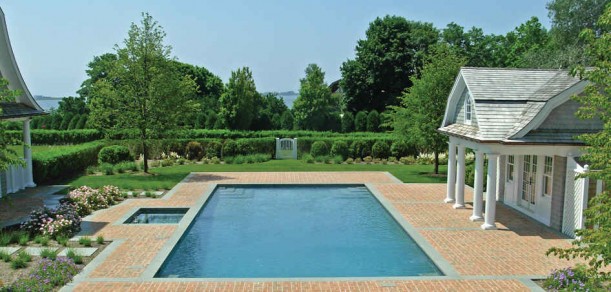 If you missed my posts about them, check out the houses from her movies The Back-up Plan and Monster-in-Law.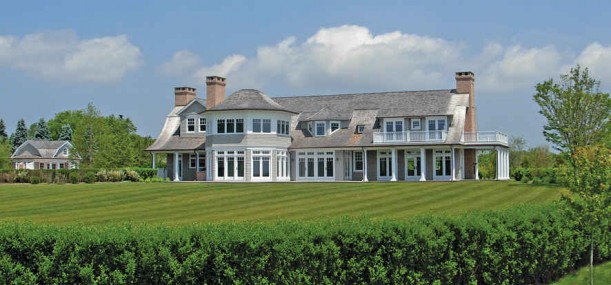 Like it? More photos and information on the Corcoran website and this site set up for the house. You can also see the floorplans here.
P.S. Check out the house she bought in Cali when she took the American Idol gig:
 Click Here to see More Celebrity Houses!
(Visited 31 times, 1 visits today)