Hi, my name is Lily! My mom told me I could write this post because I'm a big Taylor Swift fan. I wrote a biography about her for my 3rd-grade assignment last year. Here's a picture of it–it's in the shape of a microphone, if you're wondering. It has facts about her life and how she became a star: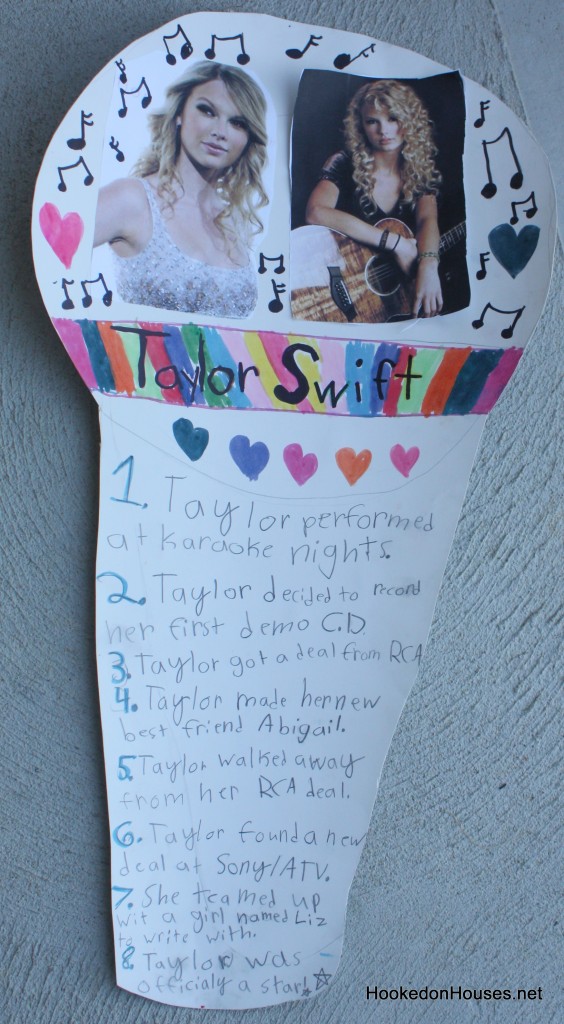 Let's look at her house now! It's in Nashville, Tennessee.
It's got 5,601 square feet with 4 bedrooms, 4 1/2 baths. It cost $2.5 million. That sounds like a lot of money to me!
The house was built in the 1930s. It's called the Northumberland Estate. I love this staircase. And the mirrors on the wall are beautiful!
She's a musician, so she'll need this piano:
This fridge is HUGE!!! One of those is a freezer probably and one of those is a fridge probably, so wow, she has a lot of room for food. Did you know her favorite dessert is cheesecake? 🙂
The chandelier is beautiful. I wish I had one of those for my own dining room.
Taylor's favorite is white, so I wonder if she'll paint this room white instead of black?
This is Taylor's bedroom, I think. I love the windows!
My favorite song by Taylor Swift is called "You Belong with Me." You can watch the video of it on YouTube.
Wow. That sunroom is beautiful. I'm pretty sure it's a sunroom, anyway. Our sunroom isn't that fancy! 🙂
Oh, my gosh, I wish I had a pool like this!
Did you like her house? I did! You can see the rest of the photos at Casa Sugar, or check out more Celebrity Houses here.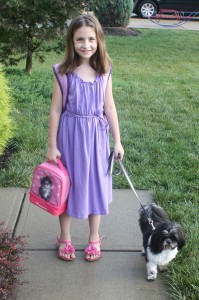 Note from Mom: Thanks to Lily for taking over my blog for the day. She did a great job! Here's a photo of her (and Maizie) heading to the bus stop on her first day of school last week. She has her own invitation-only blog that she works very hard on for her friends to read. She says she wants to be a professional blogger and a rescue-pet foster mom someday.
9/2/11 Update: A little birdie tells me that Taylor may have bought this house for her mom. Isn't that nice?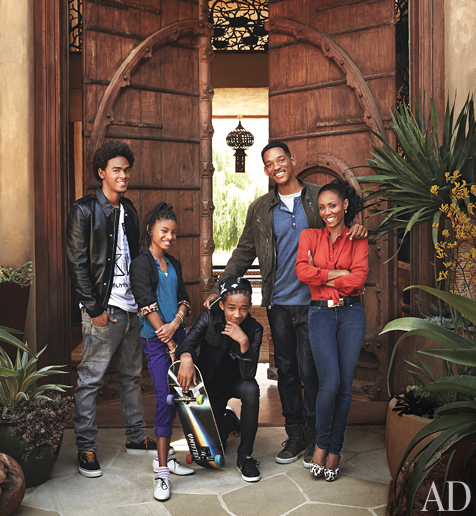 When I heard from my friends over at Architectural Digest saying they had snagged Will and Jada Pinkett Smith's mega Malibu mansion for the September cover,…
Remember when Jennifer Aniston sold her 10,000 square-foot Mid-Century Modern in Beverly Hills for $38 million earlier this year, saying she wanted to live in…