Real estate agents are getting increasingly creative. We've seen houses staged with limes in every room, with (*ahem*) models lounging provocatively around the house, with Don and Betty Draper wannabes, and even a tipsy doll (one of my personal faves).
This listing in Raleigh, North Carolina, takes its own approach by telling a story about a bear that sneaks into the house and, well, see for yourself:
The bear made a beeline to the kitchen, of course: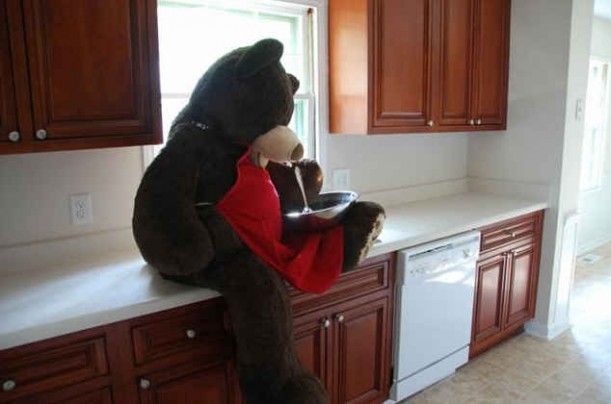 Laura, the reader who sent me this listing, points out that it's kind of like a reverse Goldilocks story, with a bear sneaking into the house instead of a little girl.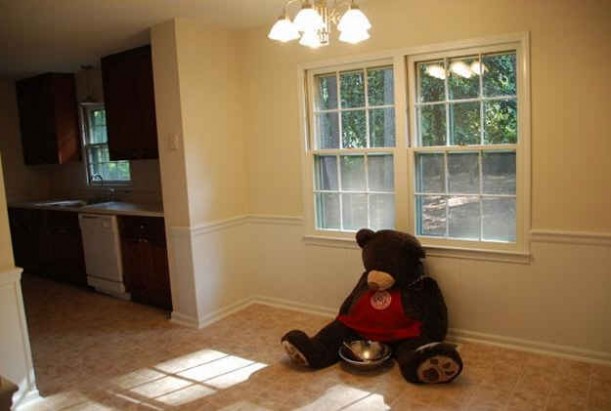 Naptime:
Oh, my. Is he on the potty?
Bath time:
Playing dress-up:
Story time:
Sadly, this story doesn't have the happy ending you'd expect. Looks like the bear was found dead in the living room at the end of the day:
You can see more photos of the bear in the house (yes, there are more!) on Trulia.
P.S. Another Fave:
(Visited 16 times, 1 visits today)