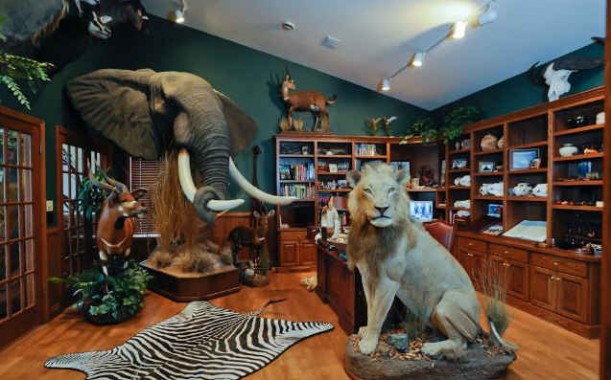 #1. This would be a great home office if it weren't for all the, you know, dead animals.
#2. This house on Hunters Hollow Lane (no joke) has a runaway rabbit in the living room.
#3. "Good morning! How did you sleep?"
#4. This home office has kind of gone to the dogs.
#5. Here's a master bedroom that has it all, including a sexy cow painted on the wall.
P.S. Click here to see more funny real estate photos!

(Visited 1 times, 1 visits today)