This story fascinates me, about a family of 3 in Arkansas that was struggling to make ends meet, so they sold their 2,500 square-foot home and built a "shotgun shack" to live in instead. Now they don't have a mortgage and only have to pay $145/month for the lot it's sitting on.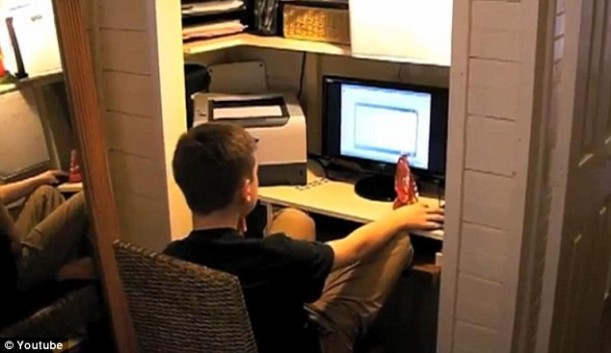 Did I mention they homeschool their 13-year old son here, too? They also have a small building next door that serves as their home office.
I'm impressed by their resourcefulness and creativity. Mom Debra gives a tour of their tiny home and explains why they decided to go to extremes when it came to simplifying their lives in this video (if it doesn't work for you, you can watch it–and read more about it– at The Daily Mail).
I love my family, but I'm not sure I could handle this much togetherness–could you? It would feel pretty good not to have a mortgage payment, though!
They had this home custom built for about $25,000, but it reminds me of the Tumbleweed Tiny Houses.
"A tree house should never overpower the tree in which it is built. It should sit lightly in the branches." -Jeanie Stiles Have you ever dreamed…
How much would you be willing to shell out for a house that's only about 8 feet wide? Would $4.3 million be too much to…