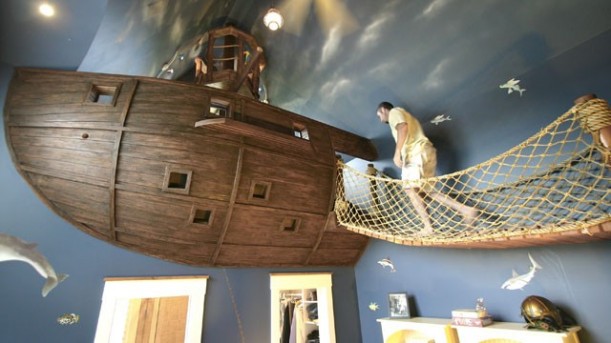 This fabulous pirate bedroom, created by interior designer Steve Kuhl for one lucky kid in Minneapolis, has a rope bridge, crow's nest, and secret hiding compartment, which is pretty darn cool. But it set the parents back $60,000. "GMA" gave us a tour of it recently and says this family isn't alone in spending big bucks on over-the-top rooms for their children.

Extreme Room Makeovers for Kids
Lara Spencer interviewed another designer who says she helped a mother create the perfect $76,000 bedroom for her daughter. That one included a $15,000 custom mural and a pair of $8,600 sofas.
I think people should be able to spend their money how they want, and on what's important to them. But I have to say, as a mom, I know how many stages my kids have gone through and how things they're interested in today may change tomorrow.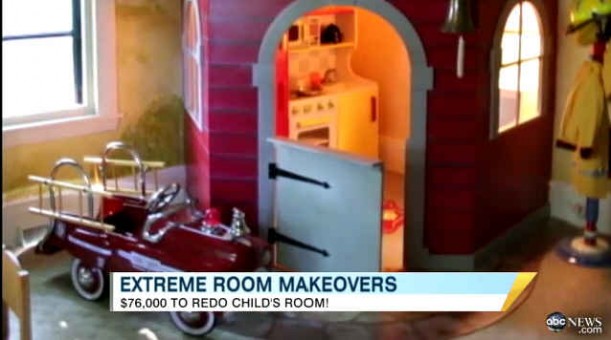 You can read more about this segment on ABC News and see the pirate bedroom here. These rooms are a lot of fun to look at — and probably to play in, too. I can see why people who can afford it might want to go all-out. Do you think the over-the-top kids' rooms are crazy-creative, or just plain crazy?

(Visited 9 times, 1 visits today)